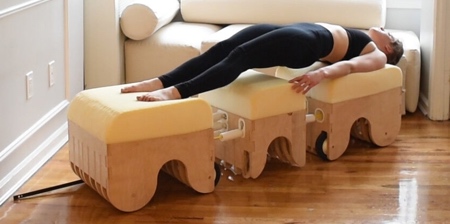 Innovative exercise bench designed to be used in the comfort of your own home looks great in the living room and keeps you in shape.
Unlike other traditional home gyms, it looks like a regular piece of furniture.

The bench is made out of three wheel-mounted sections connected with resistance bands.

Home Exercise Bench designed by Hannah Fink can be used for dynamic full-body workouts inspired by gymnastics, aerobics, and pilates.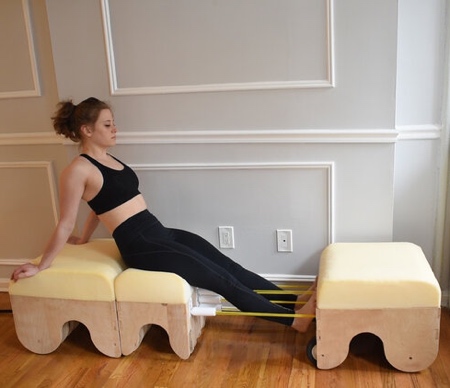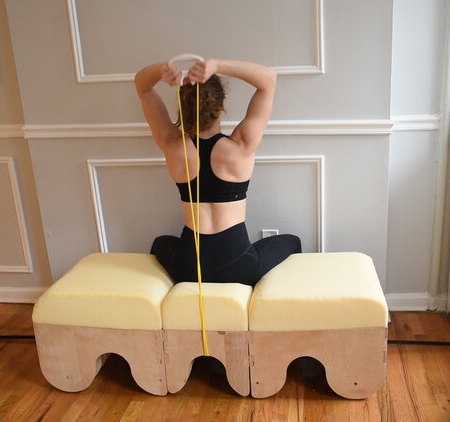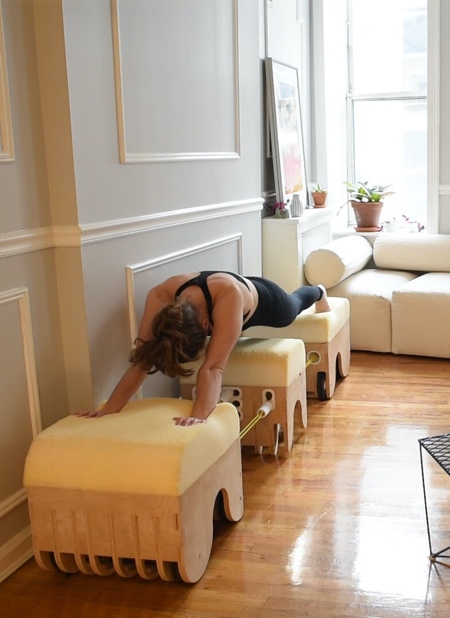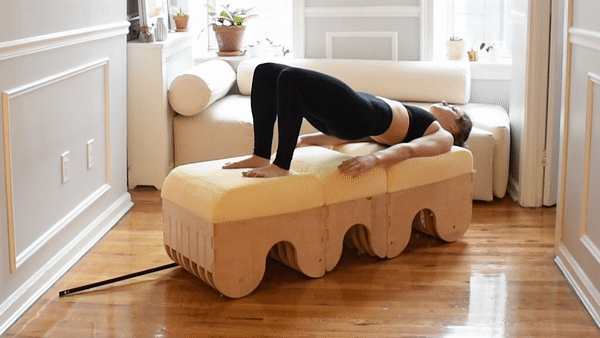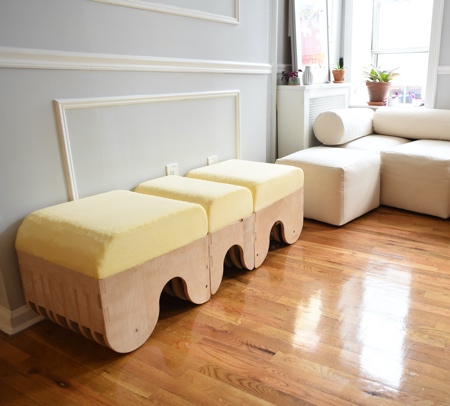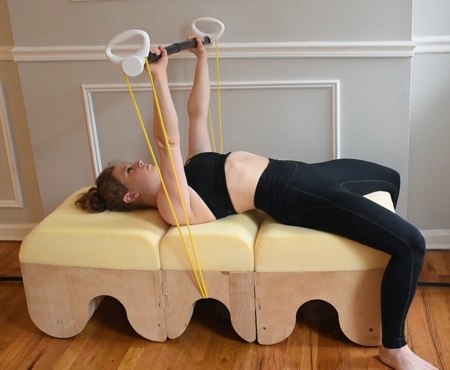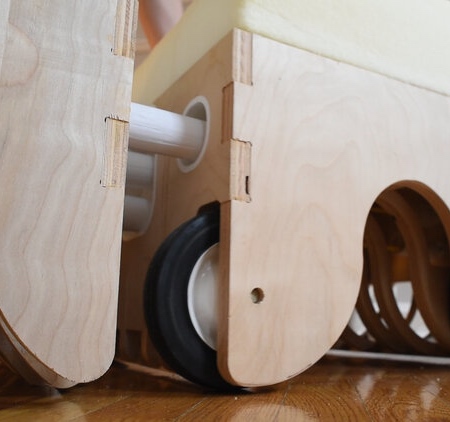 The Groove Exercise Bench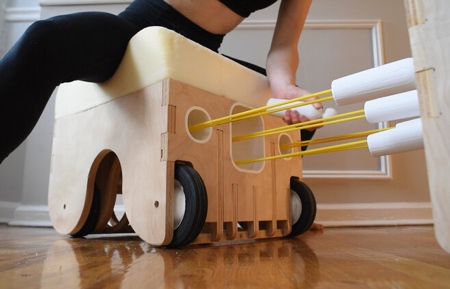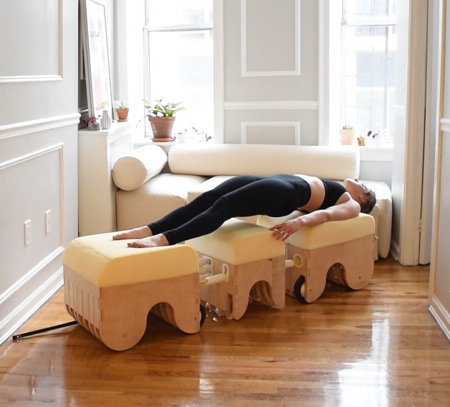 Also check out: Home Exercise Chair