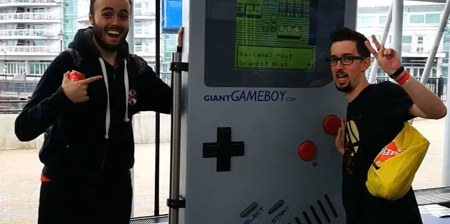 Oversized version of Game Boy handheld video game system from Nintendo with large 1080p LCD screen and powerful stereo sound.
Giant GameBoy measures 2.06 meters high on its stand. It is fully playable using giant buttons.

Play Tetris, Super Mario Brothers, and other classic Nintendo games on the world's largest playable Game Boy.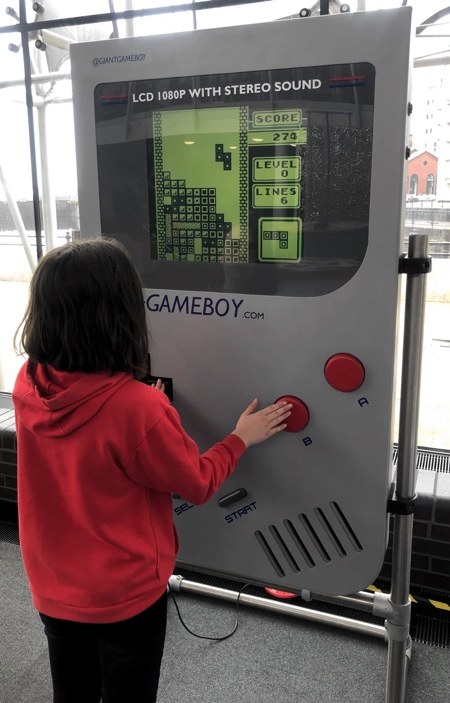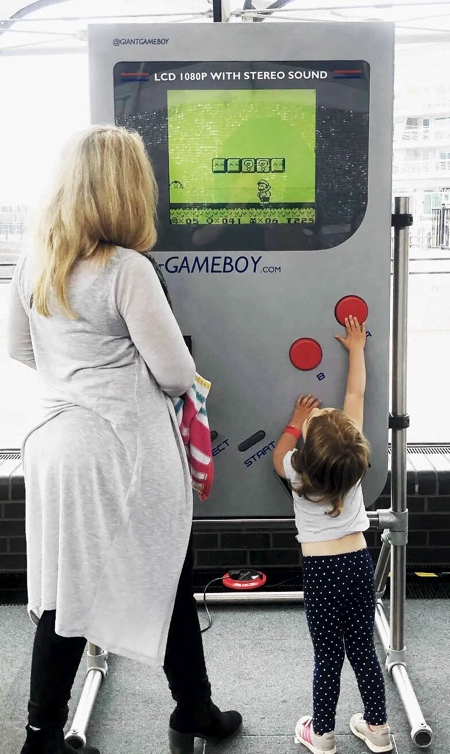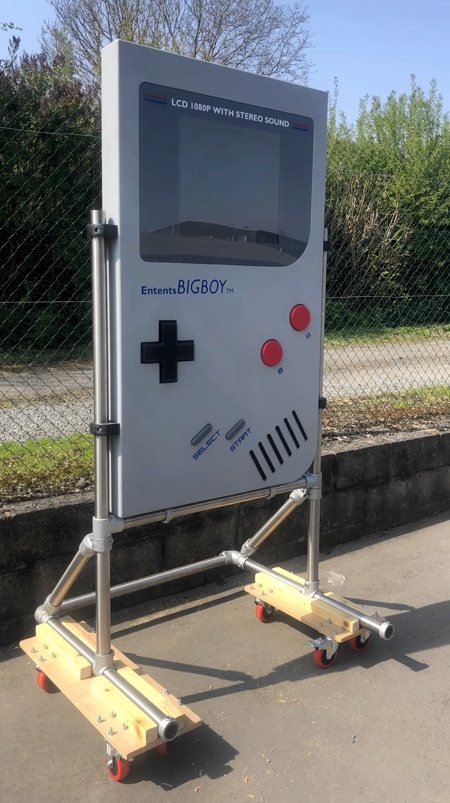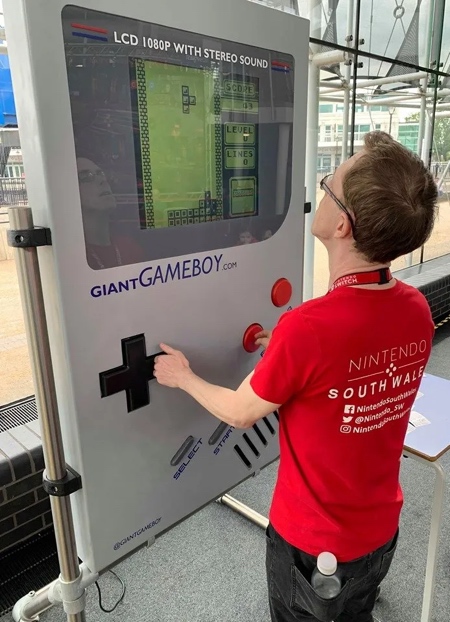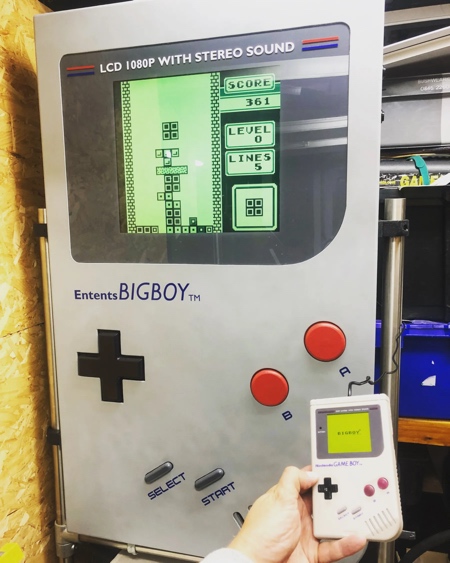 Also check out: Steampunk Game Boy