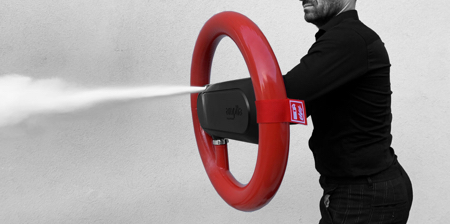 Innovative fire extinguisher with the world's flattest round design can be used as a shield and looks like a modern piece of art when stored on the wall.
Hussechuck fire extinguisher designed by Amplla. Beautiful round design ensures it is always on display and easily accessible.

Relatively flat shape allows it to be placed even in narrow corridors.

The seal, fuse, valve, and hose are hidden behind the fire extinguisher and are always protected from tampering during storage.

Shield version of the fire extinguisher provides protection from the flames.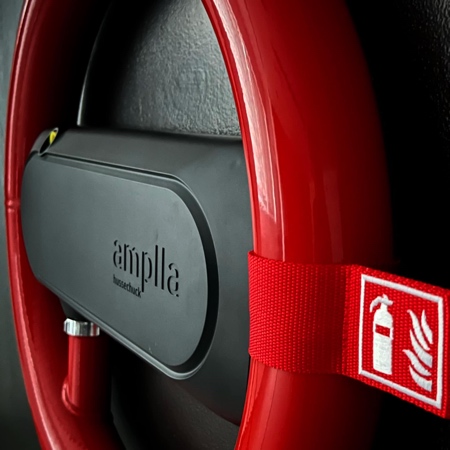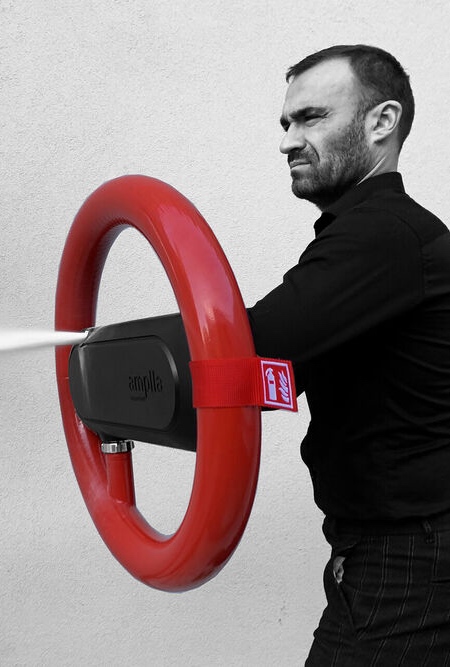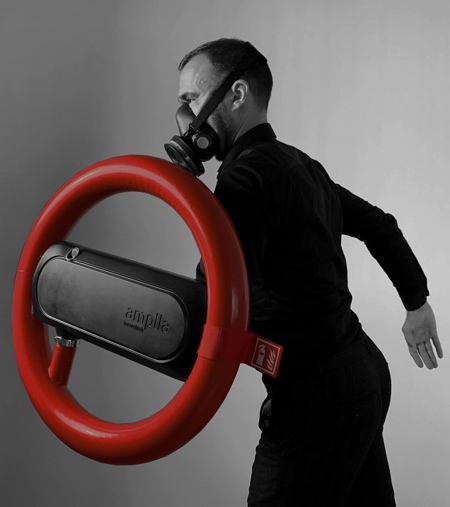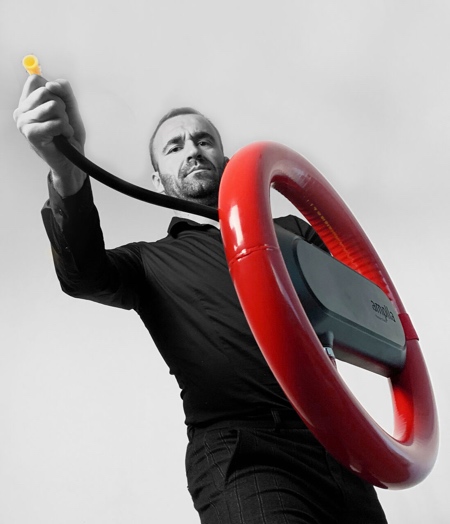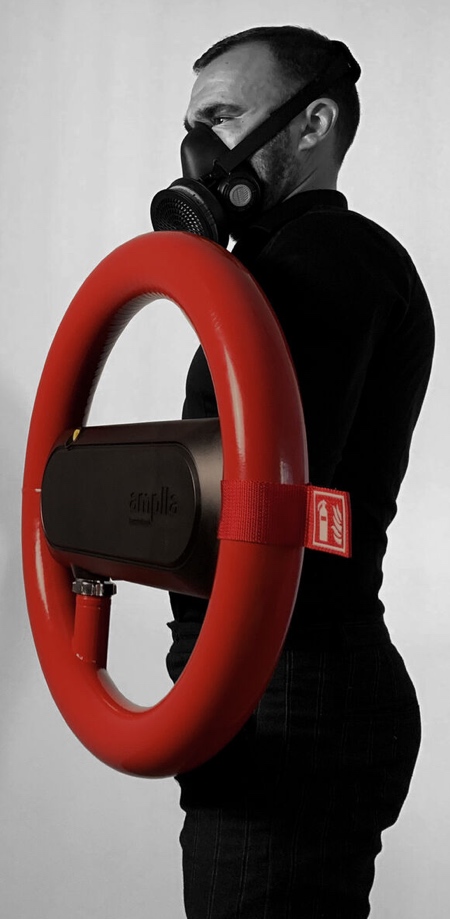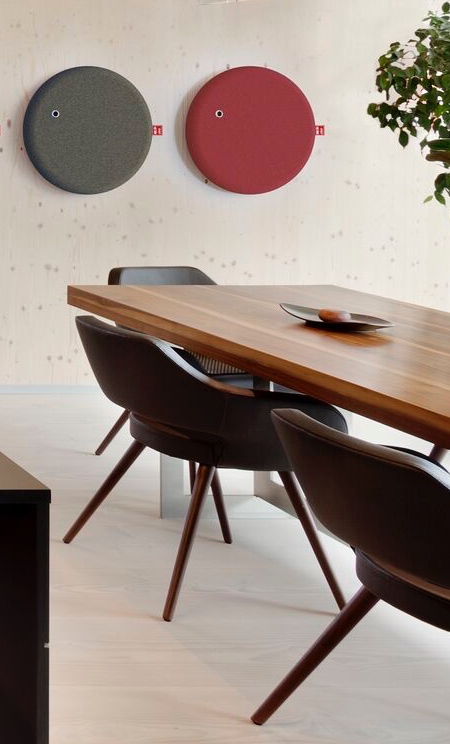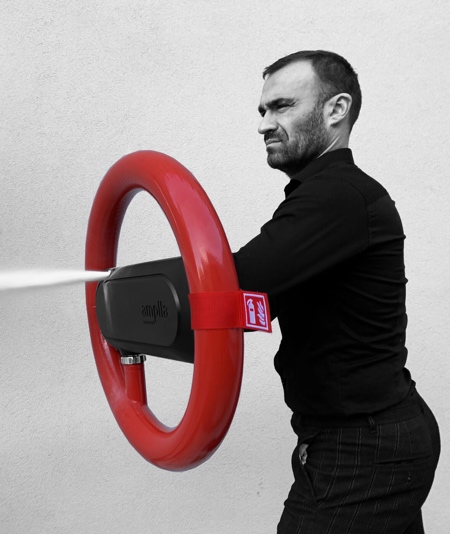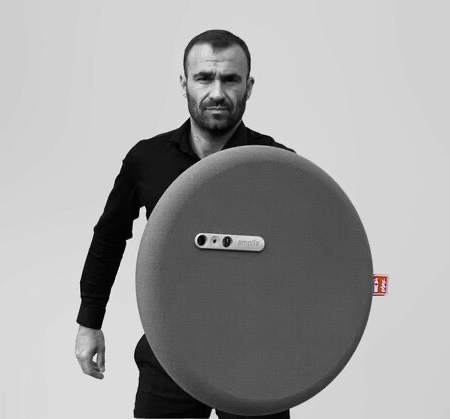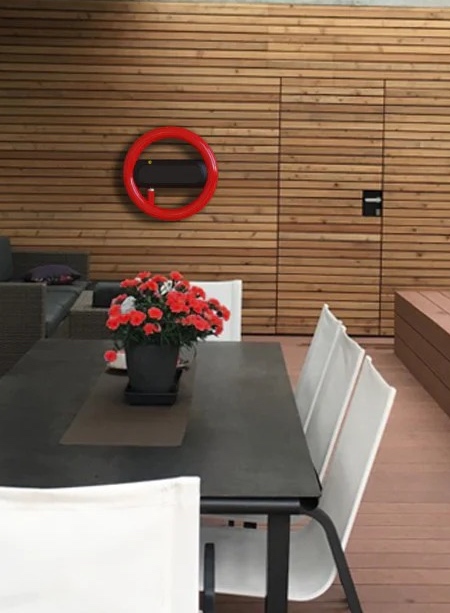 Also check out: Twisted Fire Extinguisher