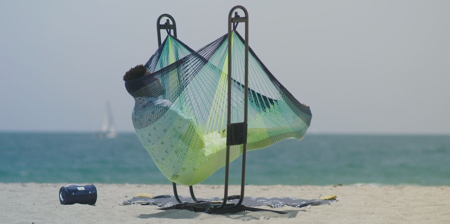 Comfortable hammock chair with lightweight easy-to-assemble frame designed to be stored in a portable carrying bag.
The Vista hammock chair engineered for stability and ultimate relaxation in any location allows people to experience the feeling of weightless floating.

Portable hammock is easy to carry and takes only 30 seconds to assemble.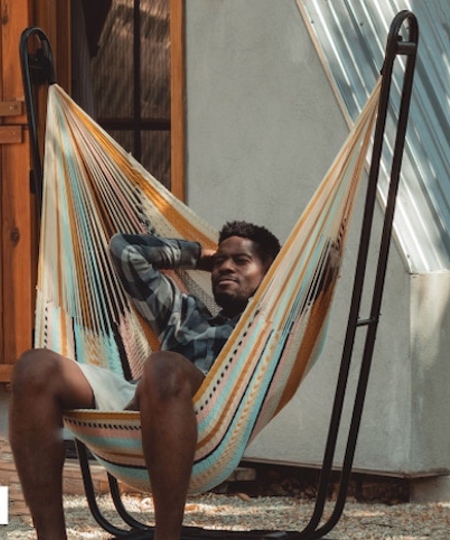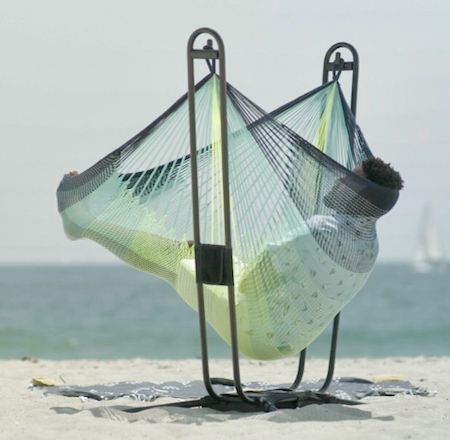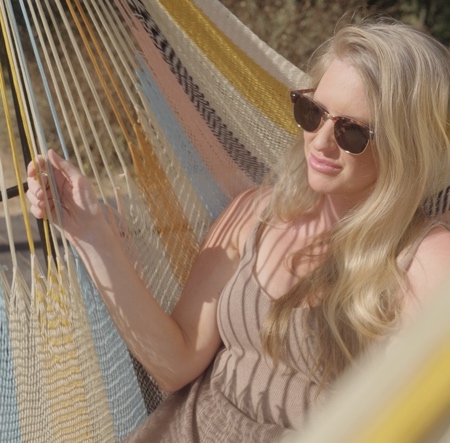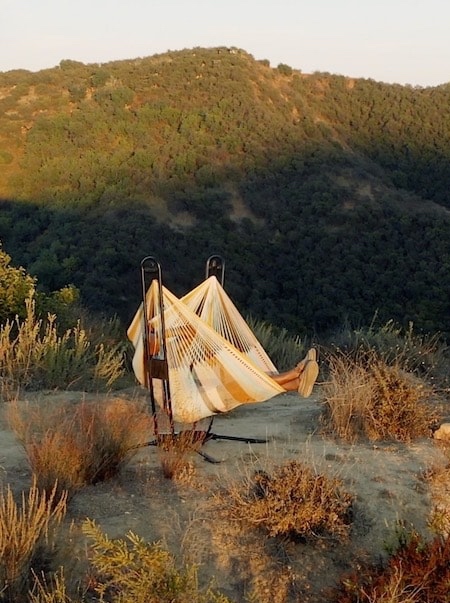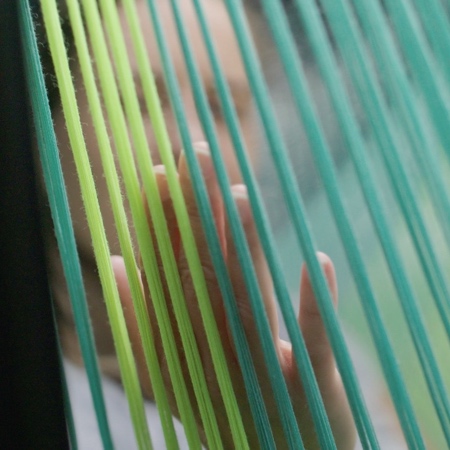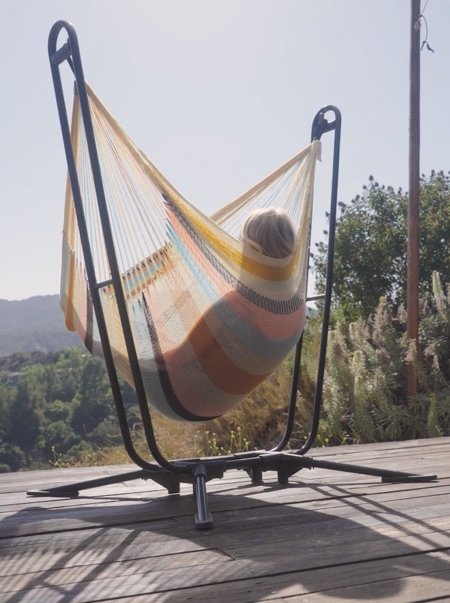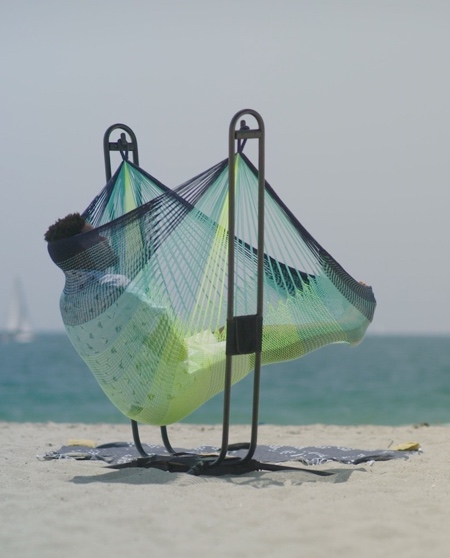 Also check out: Under Desk Hammock