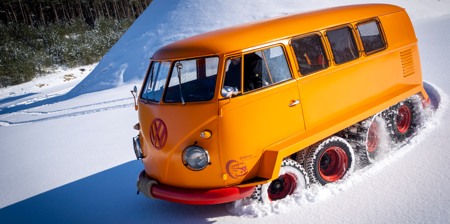 Volkswagen Half-Track Fox is a unique, 60-year-old all-terrain VW Bus that has been restored to mint condition by VWCV Classic Vehicles.
It was originally a Volkswagen T1 van made in the Hannover plant in 1962 and sent to Austria. There, it was modified by Volkswagen mechanic named Kurt Kretzner into off-road vehicle with four axles.

Two of of the axles were fitted with a chain drive mechanism and two with double tires for steering.

1962 Half-Track Fox Volkswagen bus is one of the most off-road-capable vehicles ever seen on mountain slopes. It is fun to drive in the snow.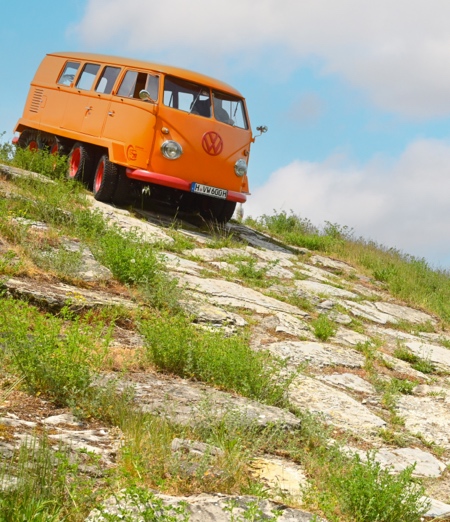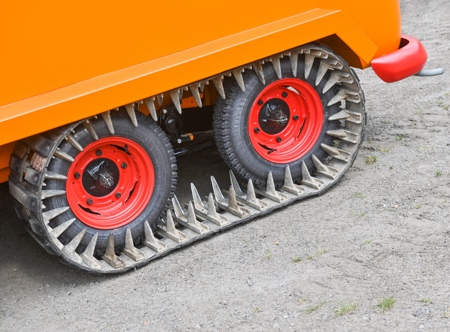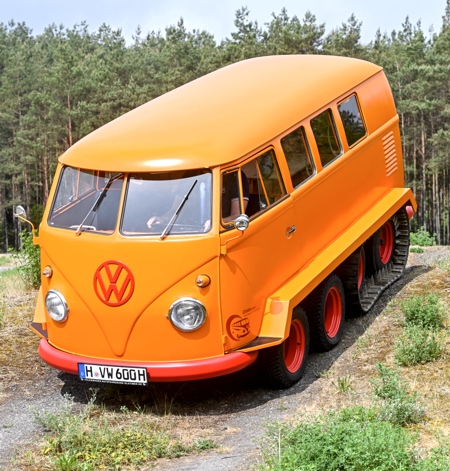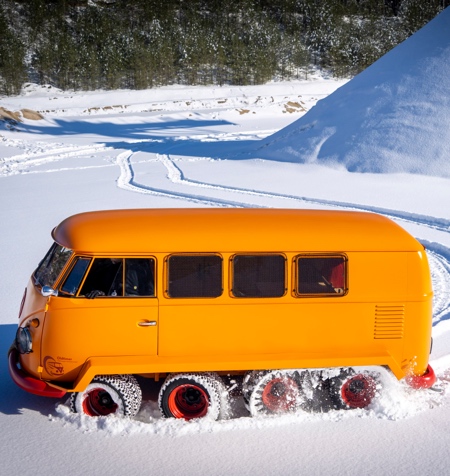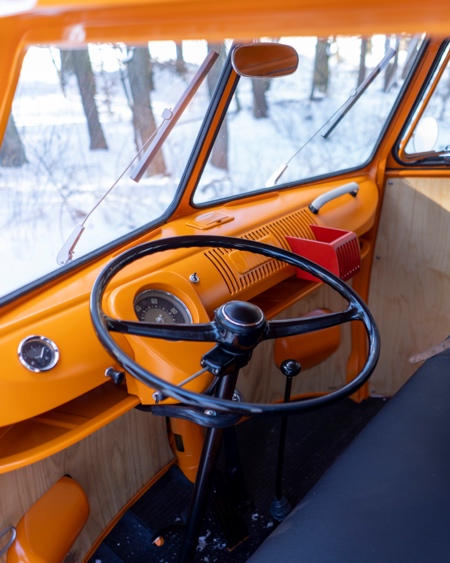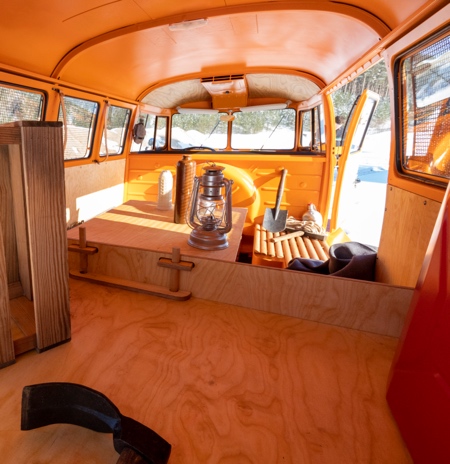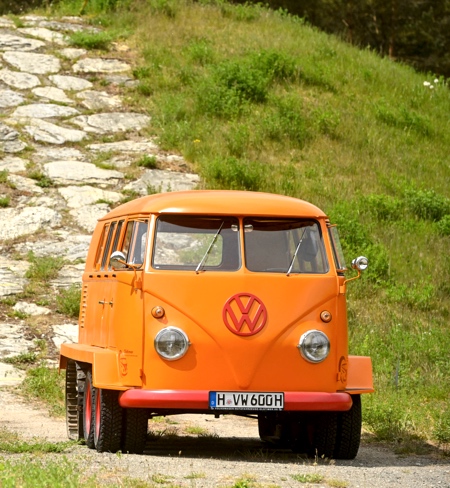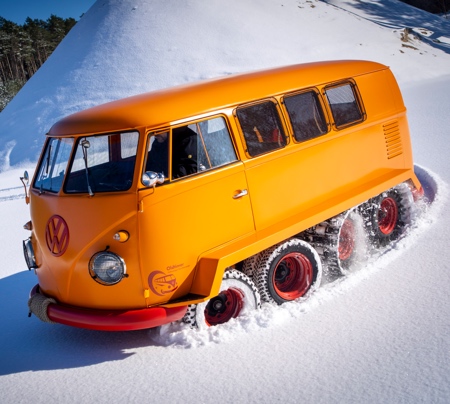 Also check out: Volkswagen AT-AT Walker