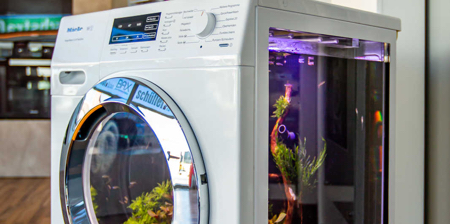 Recycled washing machine transformed into functional aquarium with lighting and filtration system is on display in Miele store in Aachen, Germany.
Aquarium in washing machine designed by New Wave Aquarium Concepts.

Internal filter and aquarium lighting ensure optimal filtration and support the growth of a variety of aquatic plants.

Washing Machine Aquarium includes natural hiding places and boundaries created using miniature landscaping rocks.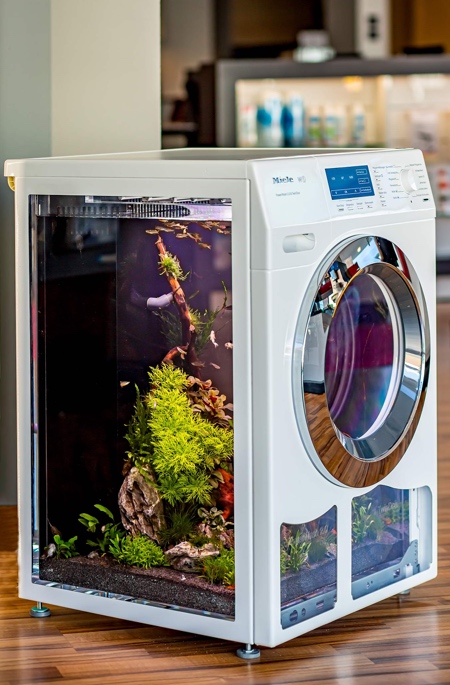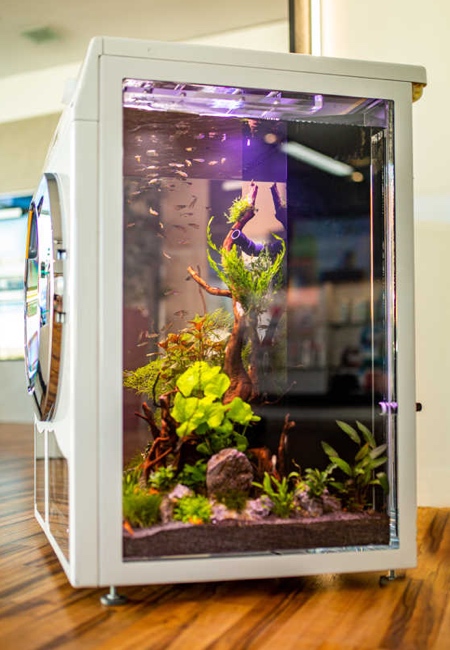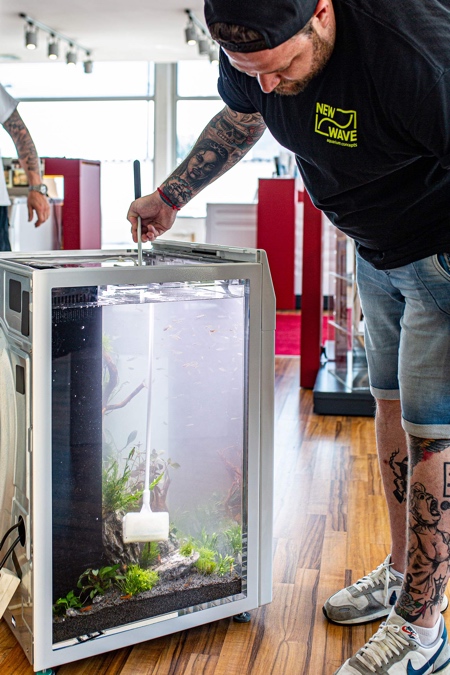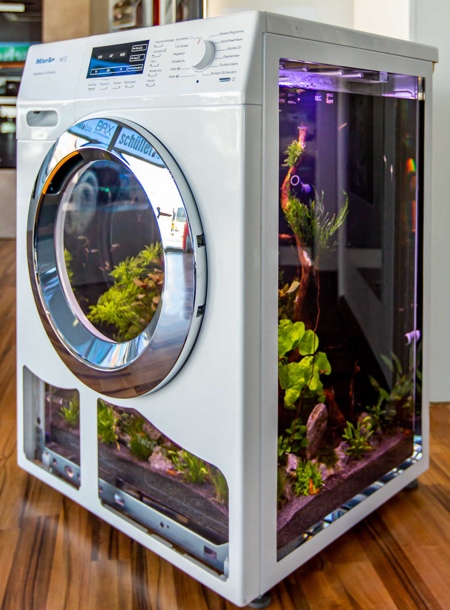 Also check out: Portable Aquarium