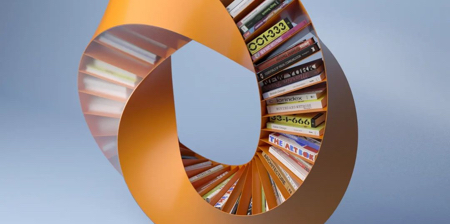 Unusual piece of furniture that features a continuous looping shape, creating the illusion of a never-ending bookshelf.
"Hullabaloo" Möbius Bookcase concept designed by talented architect with passion for creative furniture Deniz Aktay.

Books are placed on the inside of the loop, making a visually striking display.

Showcase your favorite books in an organized, unique, and dynamic way.

Bookcase with transparent back allows people easy 3D access to all books.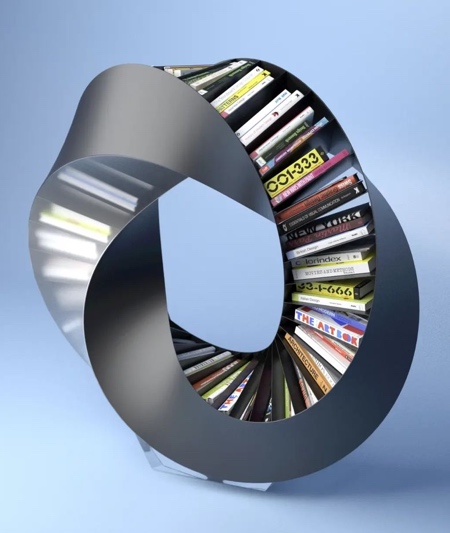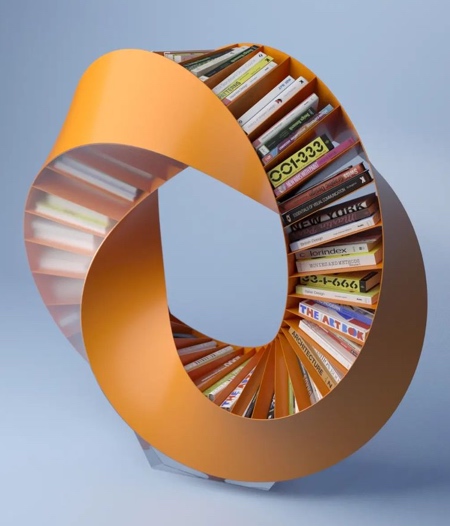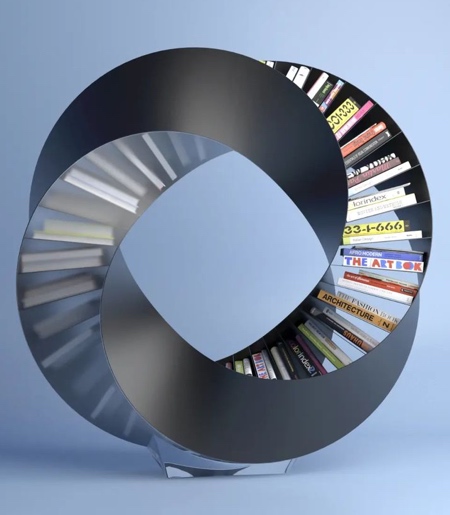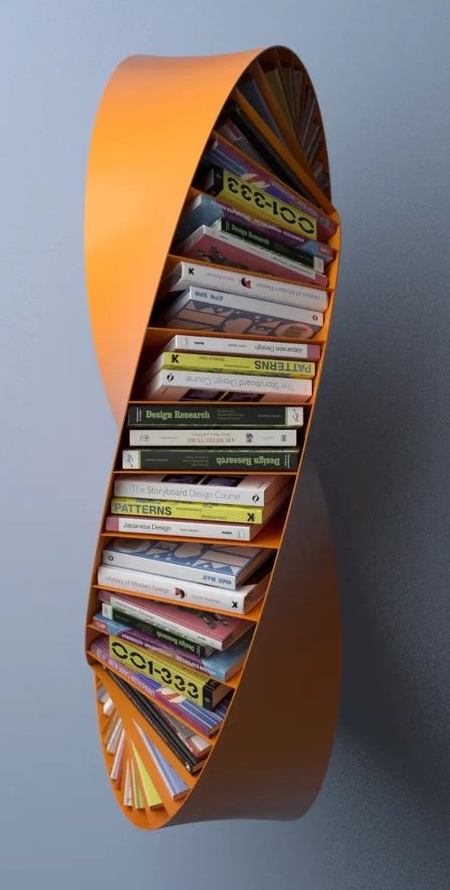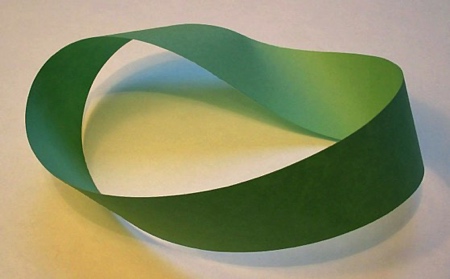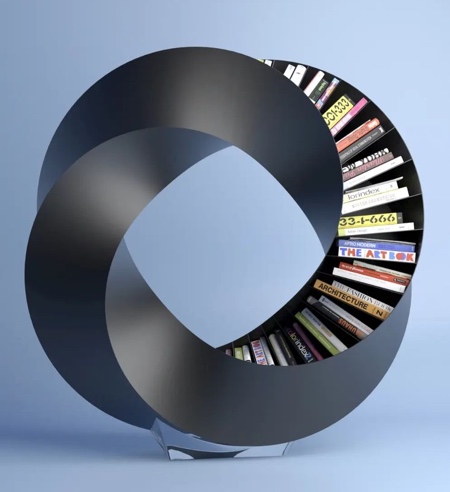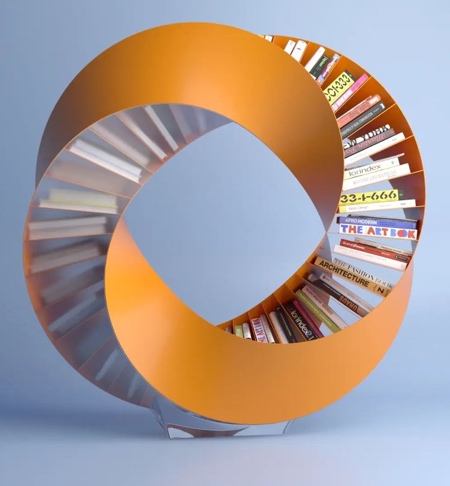 Also check out: Mobius Bench and Mobius Coffee Table