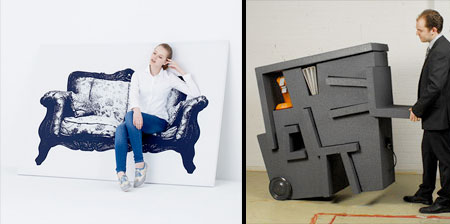 Modern furniture comes in all shapes and sizes. This post showcases the most innovative, original, and creative furniture designs.
Examples of unusual chairs, tables, and furniture compiled by Modani.
Collapsible wooden furniture can be stored behind a door or under a bed.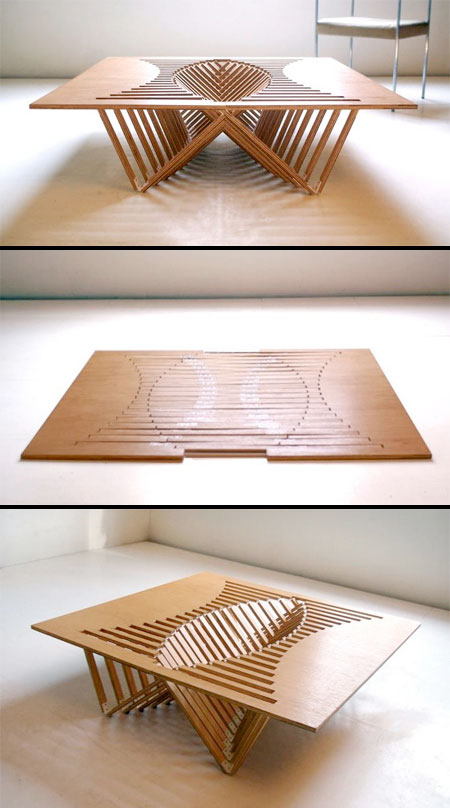 It stays hidden inside the bookcase and comes out only when it is needed.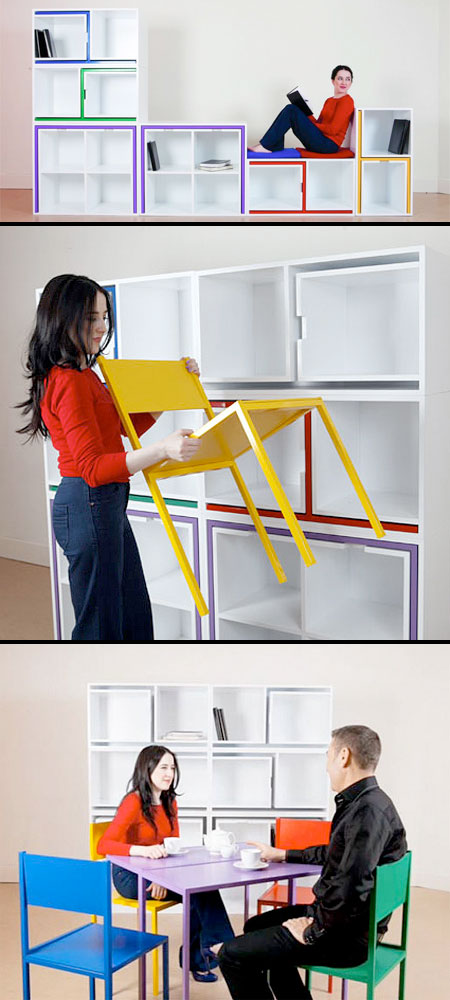 Sketched Furniture
Rough pencil sketches turned into real world furniture by Daigo Fukawa.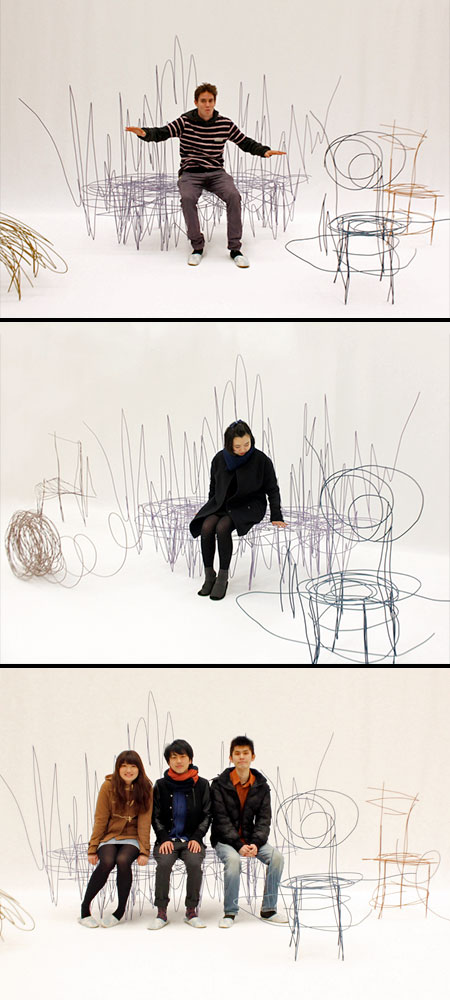 Eco-friendly office and bedroom furniture made out of recycled cardboard.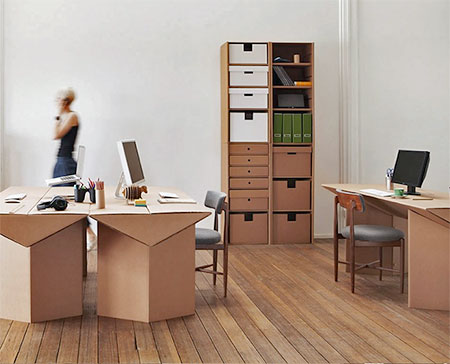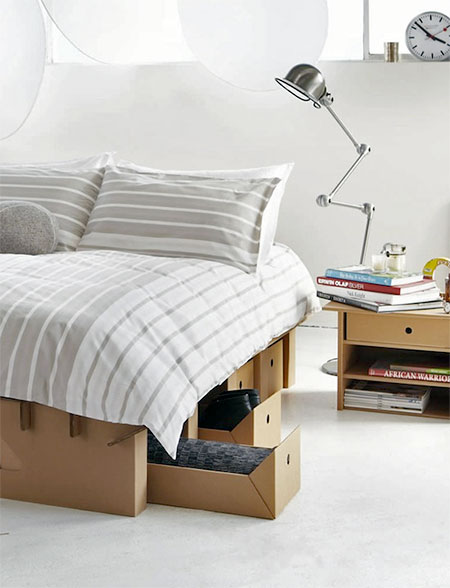 Whimsical Furniture
Unique furniture designed by Lila Jang for the fans of Alice in Wonderland.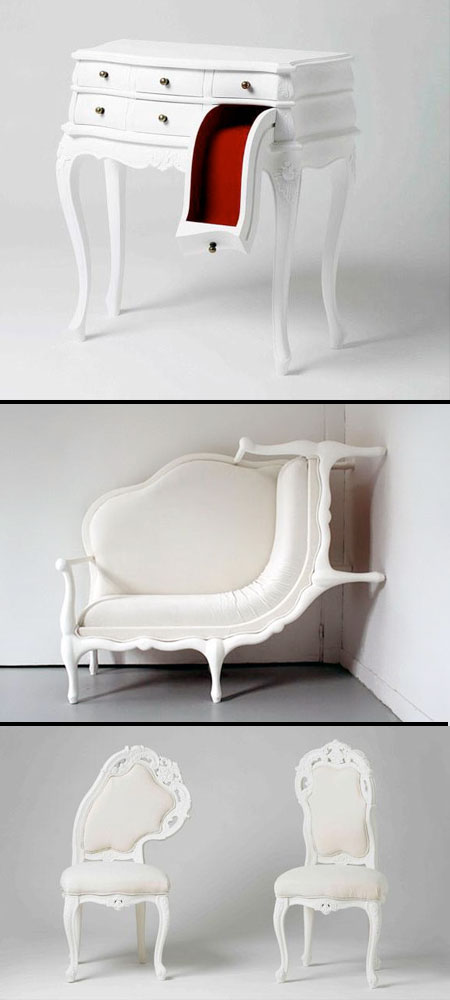 Home office desk and cat tunnel sofa designed for people and their cats.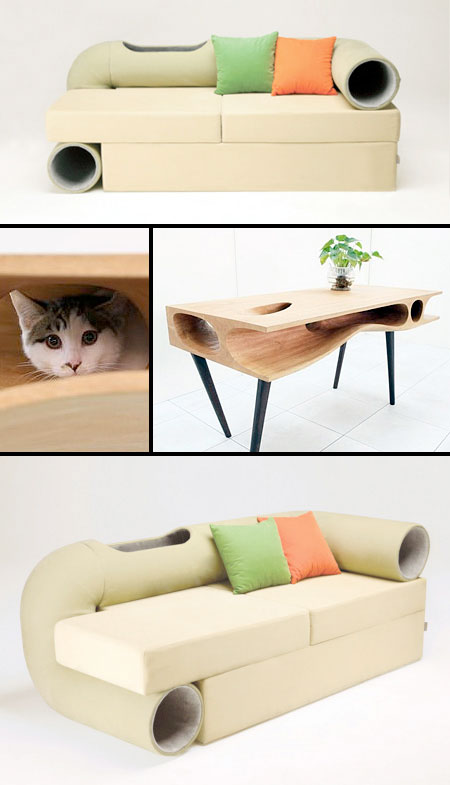 Hydraulic system allows the picnic table to be hidden when not in use.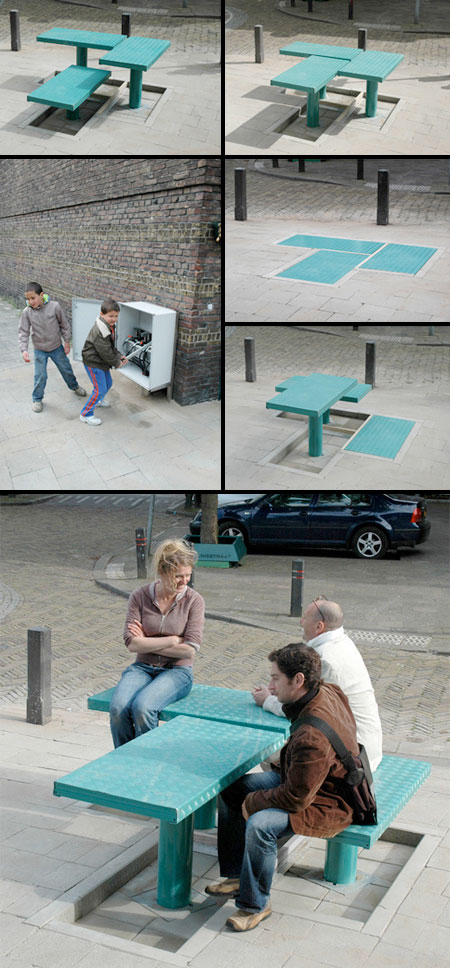 Pixelated Furniture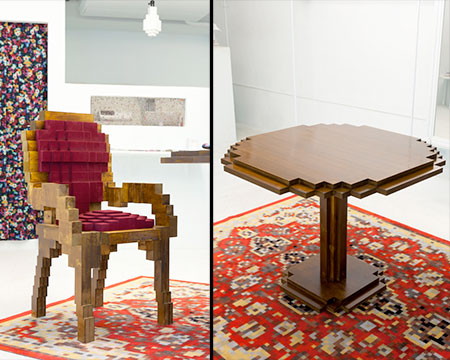 Modular floor mat can be transformed into chairs, desks, and coffee tables.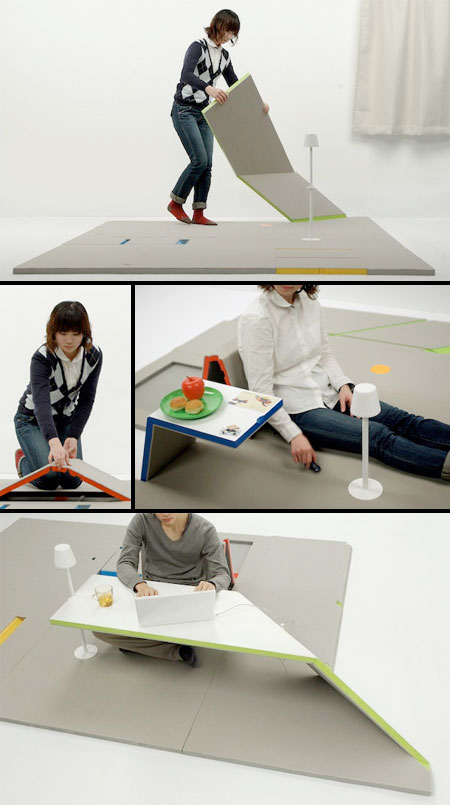 Oversized tables and chairs for giants are great conversation starters.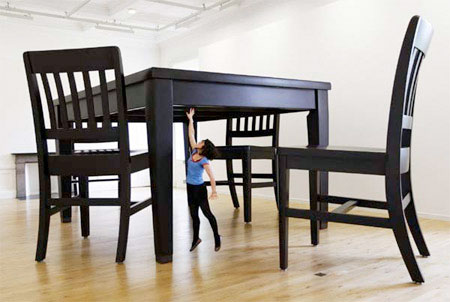 Transparent furniture made of glass for a concept glass house.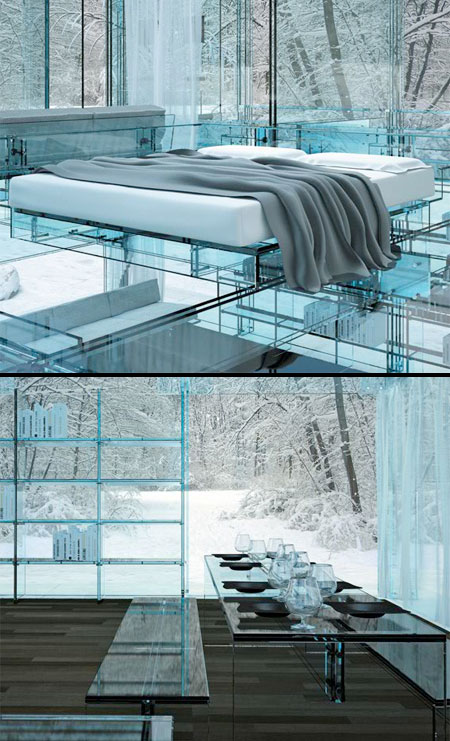 Flat Furniture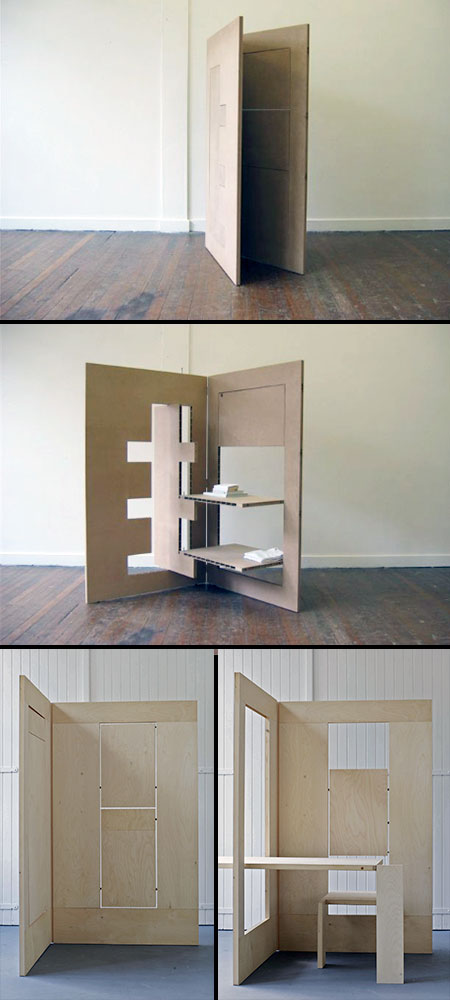 Real skateboards recycled and turned into chairs, table, and bookshelves.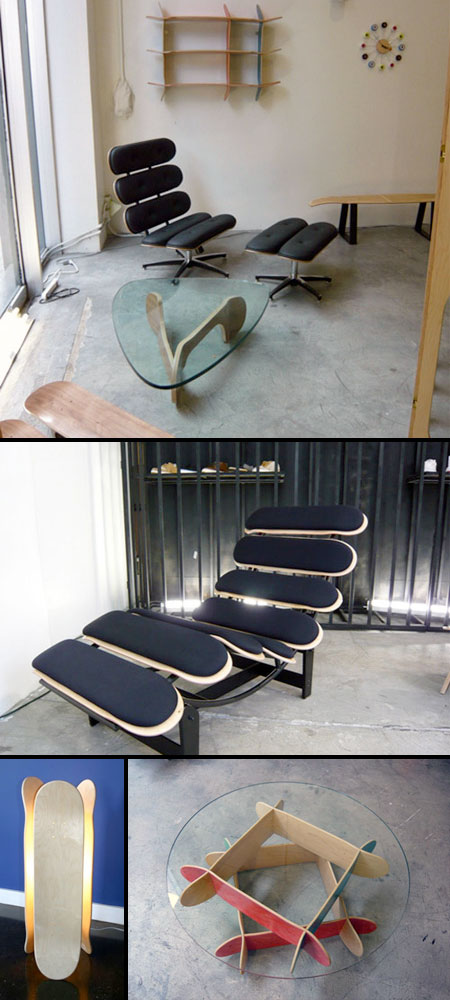 Office desk, chairs, and bookcase can be assembled into a mobile cart.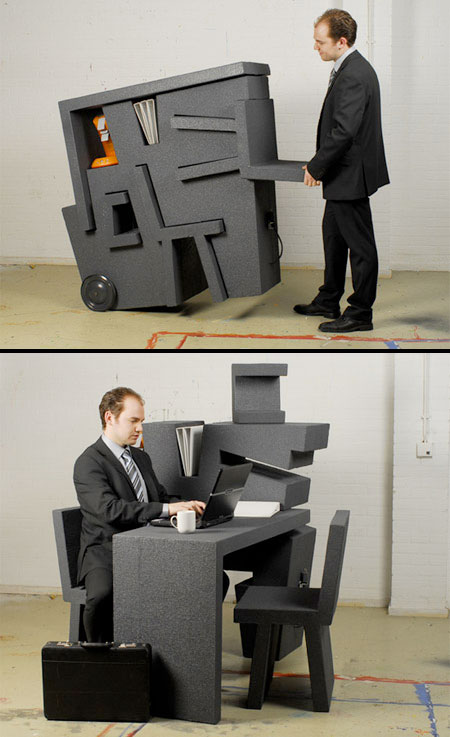 Framed paintings can be hanged on walls or used as real chairs and sofas.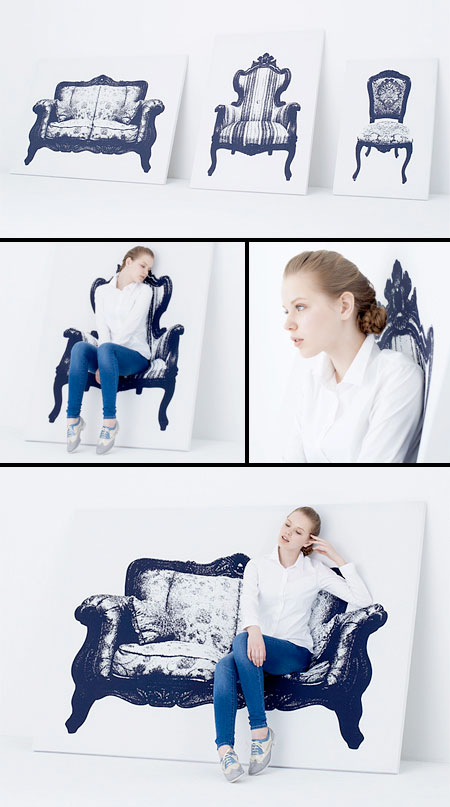 Bed, entertainment center, bookshelves, walk-in closet, and storage compartments all in one space efficient unit.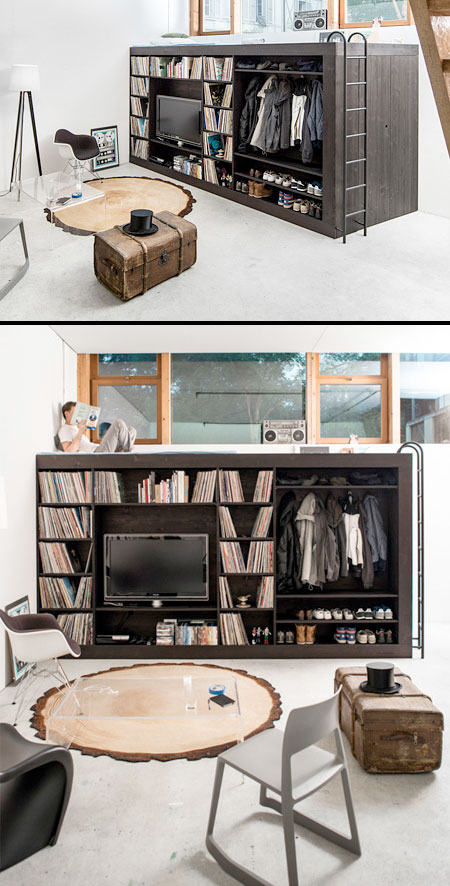 For modern furniture at affordable prices, visit Modani Furniture Stores.