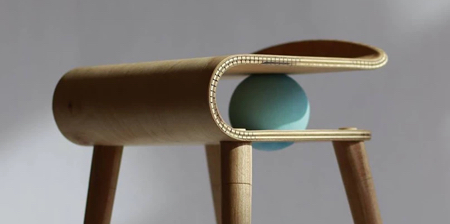 Innovative chair designed to provide an interactive and slightly bouncy seating experience for people working at high desks.
Clever design encourages active sitting position that improves posture and helps increase comfort / productivity.

Bouncing chair / stool made by Antoine Jeraj out of curved plywood and a soft bouncy ball that was used to prototype the bounce movement.

Interactive solution for people who spend long hours working at a desk.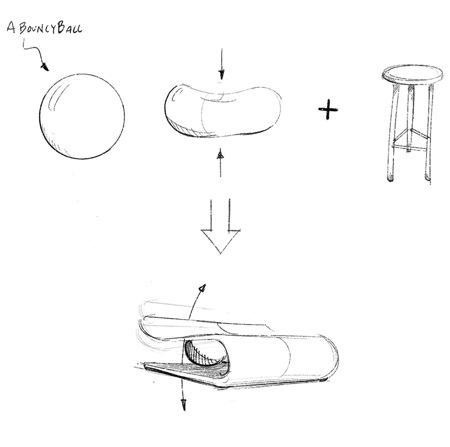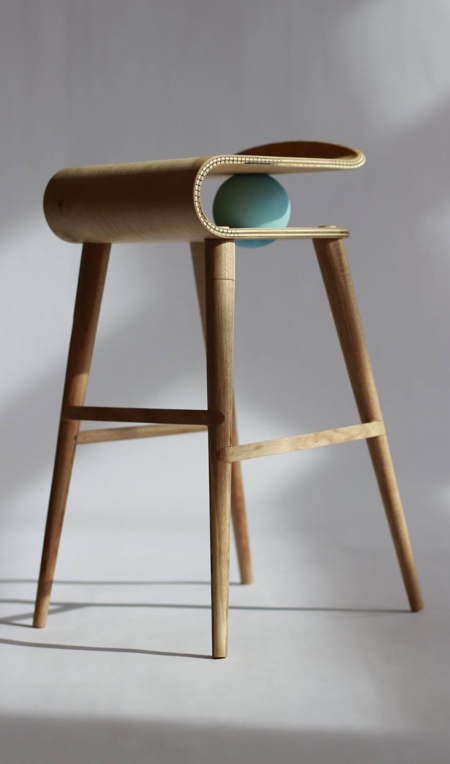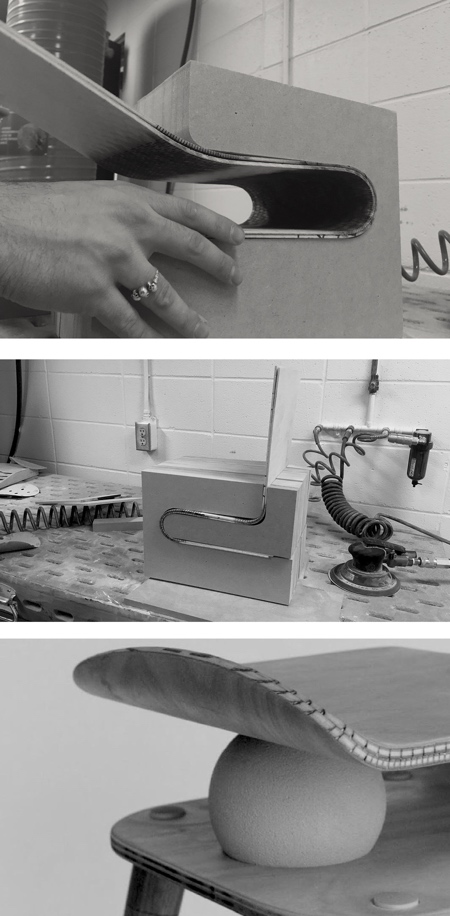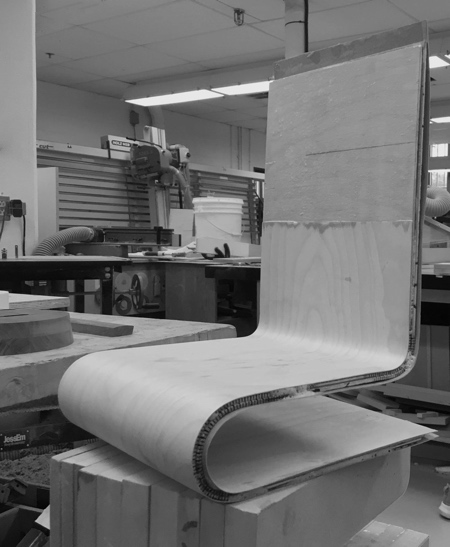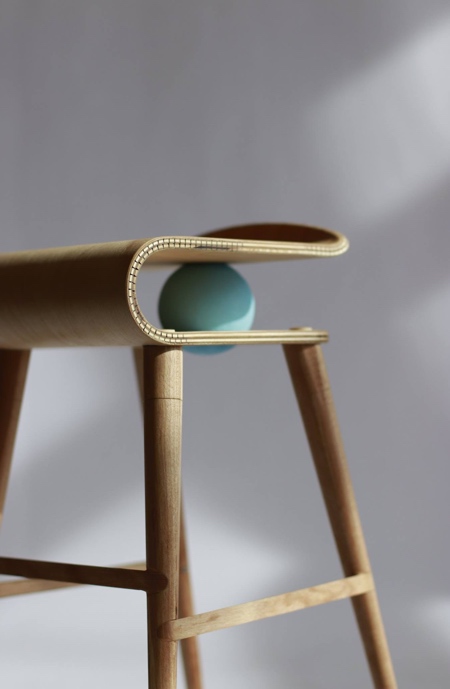 Also check out: Library Bookcase Chair