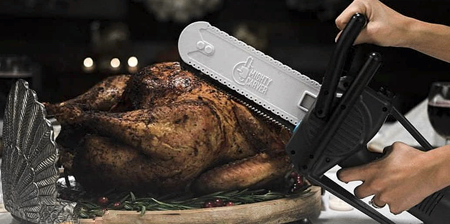 Electric carving knife designed to look like a powerful chainsaw helps people serve Turkey for Thanksgiving and other holidays.
Mighty Carver is the "power tool" for your kitchen. Carve Turkey like a Pro!

Equipped with plastic safety guard and stainless steel blade, "the chainsaw" can easily slice turkey, chicken, steak, pineapple, watermelon, or bread.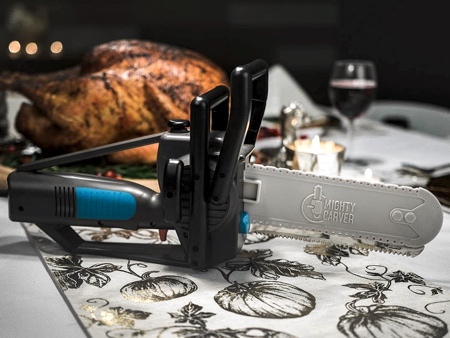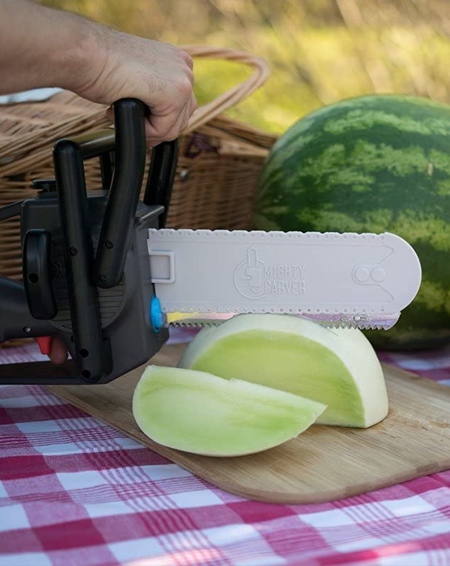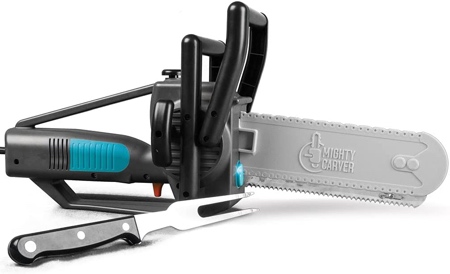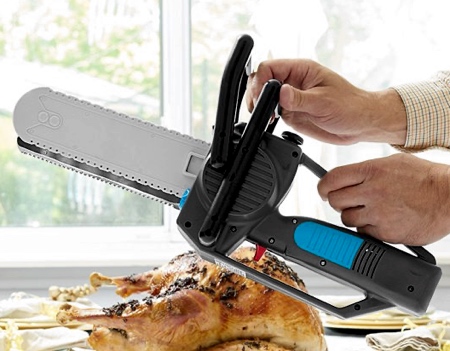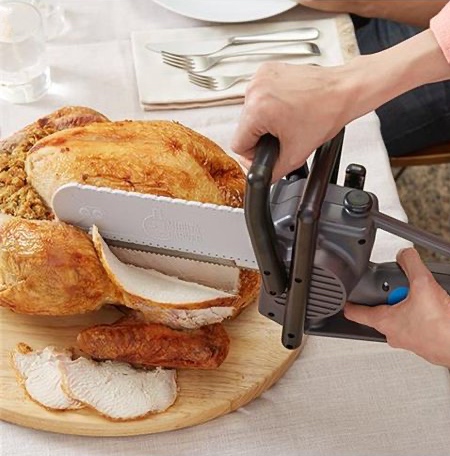 Also check out: Inflatable Turkey