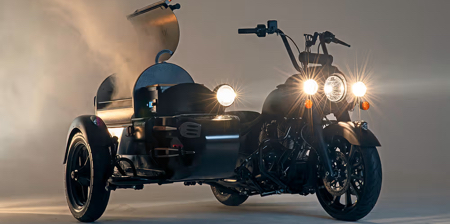 Cool motorcycle features a working wood pellet BBQ grill sidecar that you can use to cook yummy food while you ride.
Thor Drake from See See Motorcycles created Indian Springfield Dark Horse motorcycle with Traeger Ironwood 885 BBQ Grill attached to it as a sidecar.

Forget about fast food places on the way and enjoy a delicious wood-fired meal like brisket, ribs, or pulled pork wherever you go.

BBQ Grill Motorcycle – creative way to grill the meat.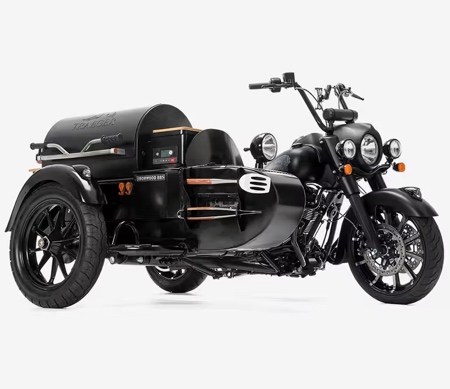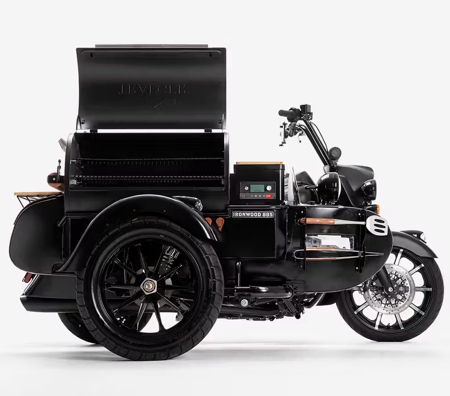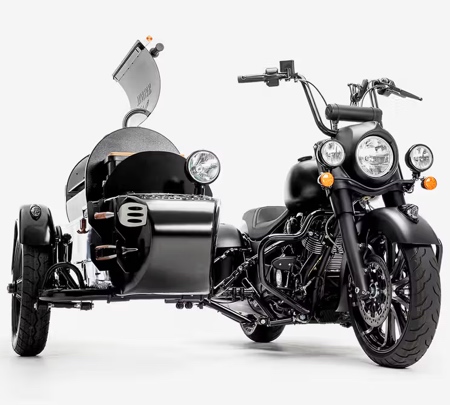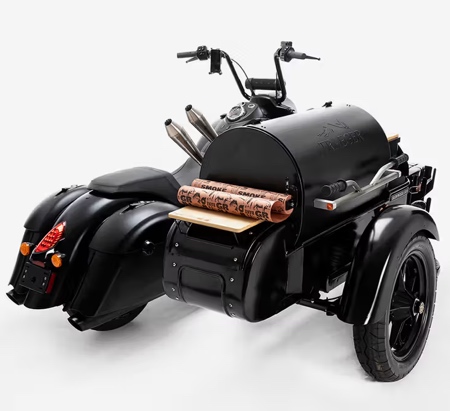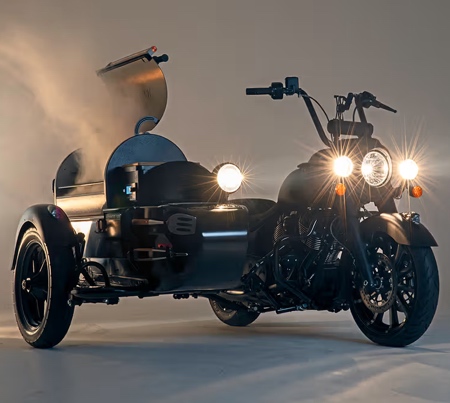 Also check out: Barbecue Grill Table