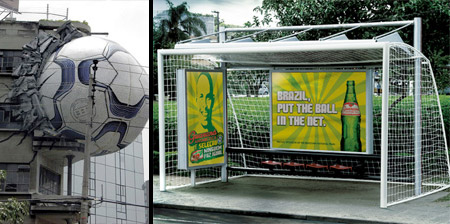 Collection of the most creative and memorable FIFA World Cup advertising campaigns from all over the world.
World Cup Cars
Two football themed cars were commissioned by Hyundai for the 2010 FIFA World Cup in South Africa.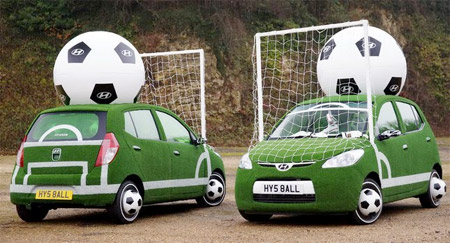 World Cup T-Shirts
Creative t-shirts designed for the fans of the Dutch football team include faces of famous players printed on the other side.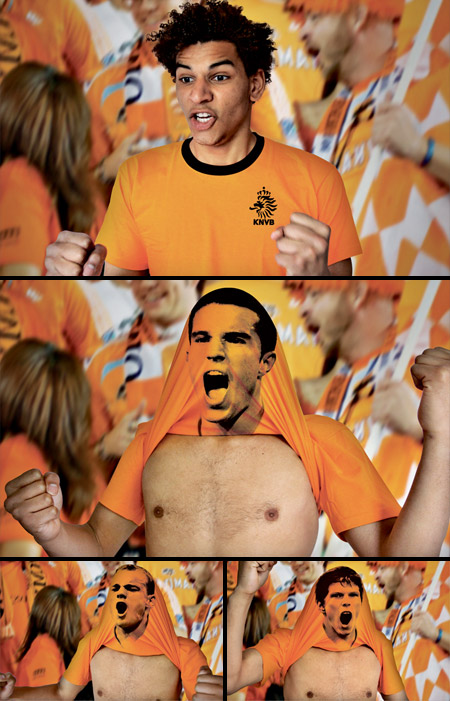 World Cup Billboard
Sony used 3D billboards to advertise the fact that the 2010 FIFA World Cup in South Africa will be filmed with 3D cameras.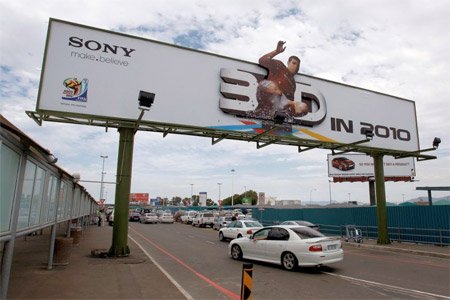 Paper Ball
One of the newspapers in New Zealand came with a "free ball" pattern that inspired readers to make their own football out of paper.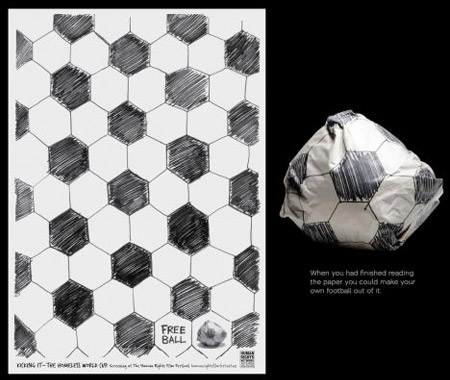 World Cup Bridge
Awesome football themed bridge was built by Adidas in Germany.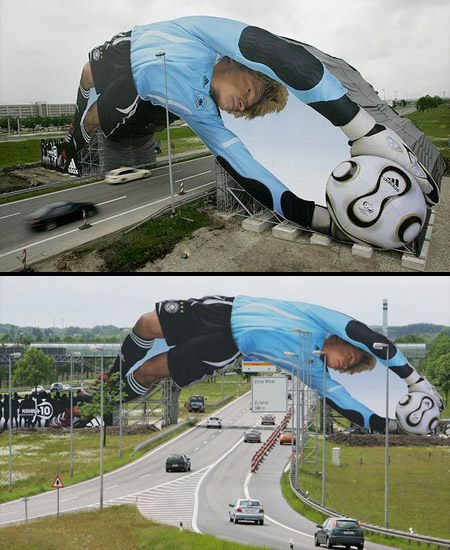 World Cup Beer Ad
Clever FIFA World Cup themed print advertising for Phoenix beer.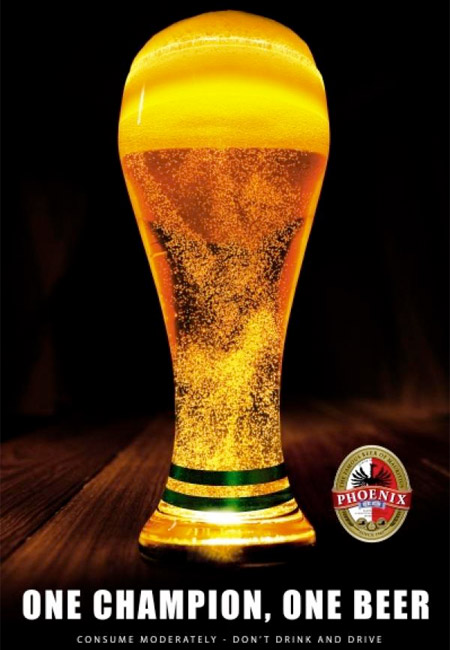 World Cup Celebration
Lynx/Axe produced a series of patriotic posters for some of the competing nations in 2010 World Cup football tournament.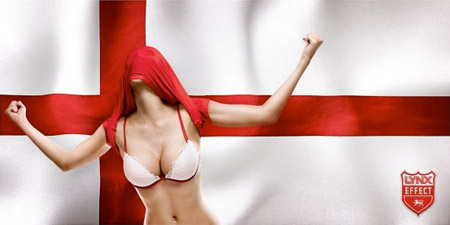 Nike World Cup Ad
The moment lasts a second. The legend lasts forever.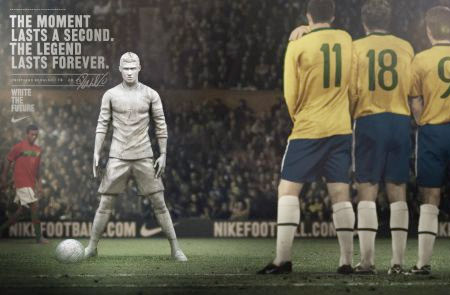 World Cup Ball
Adidas created giant version of their World Cup match ball in China.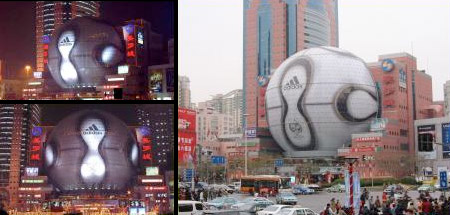 World Cup Sign
Creative football themed street sign by Calle Soccer clothing store.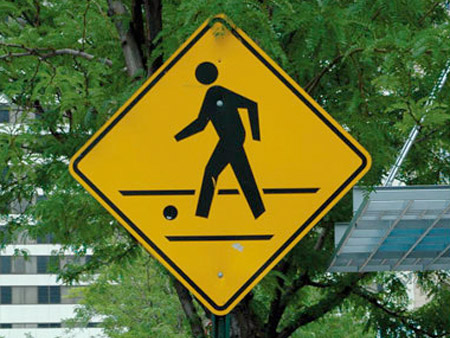 World Cup Building Ad
Giant ball was smashed into a building to promote 2006 World Cup.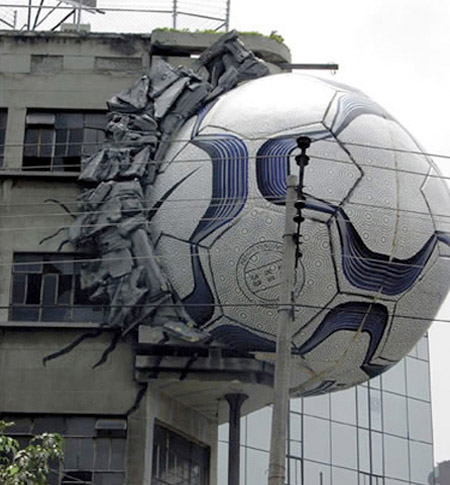 2010 FIFA World Cup Ad
Clever print advertising for the 2010 FIFA World Cup in South Africa.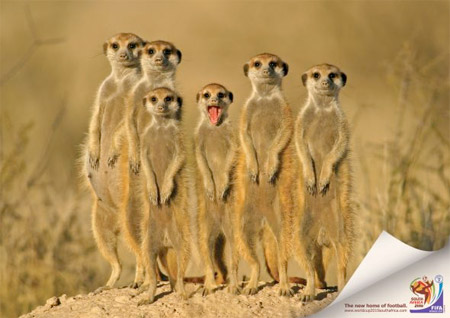 World Cup Bus Stop
Cool football themed bus stops were installed in Sao Paulo, Brazil.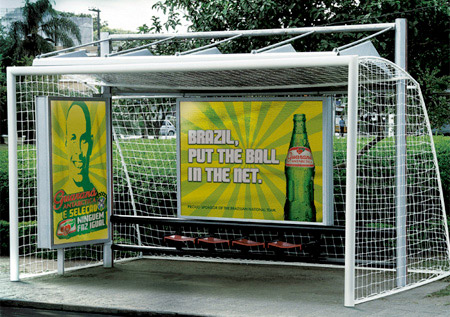 Also check out: 15 Examples of Creative Advertising