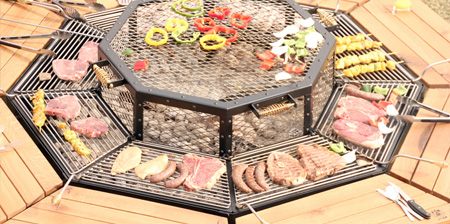 Innovative table for your backyard has eight separate grilling stations where every person can cook their own meal.
Prepare food, enjoy the crackling of the fire, and eat meat with your friends.

Removable grill dome keeps the fire safe and contained within the fire pit.

JAG Grill designed for a relaxed and memorable dining experience.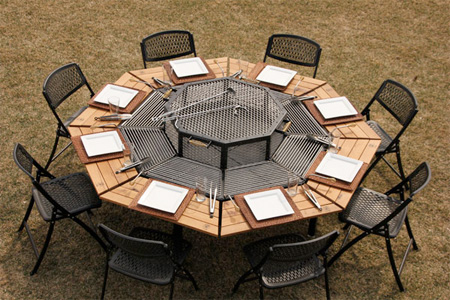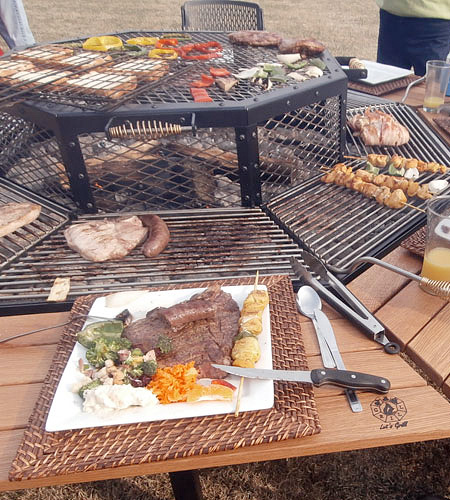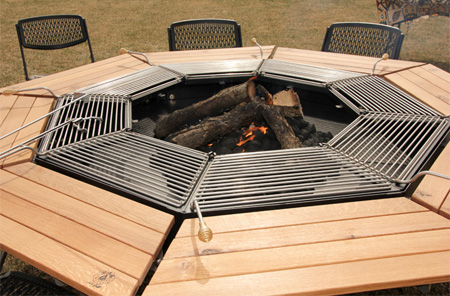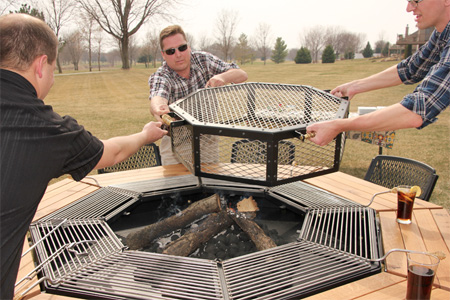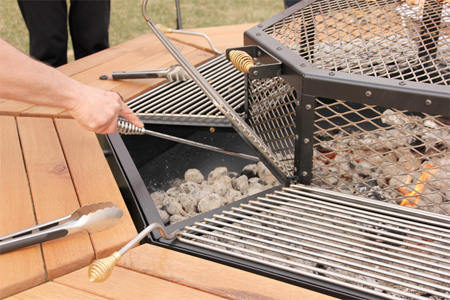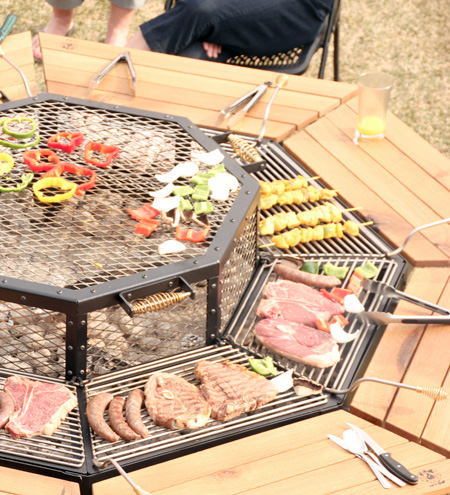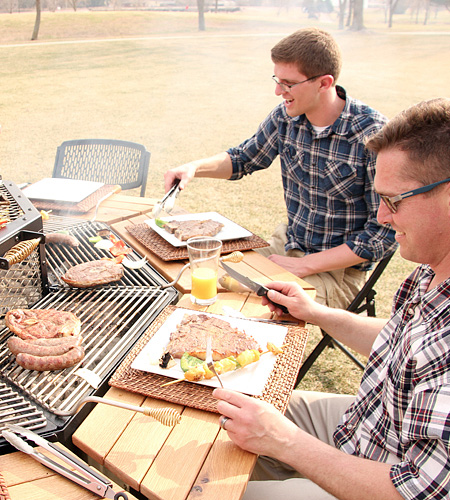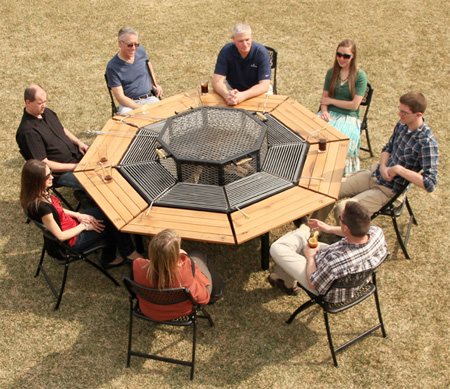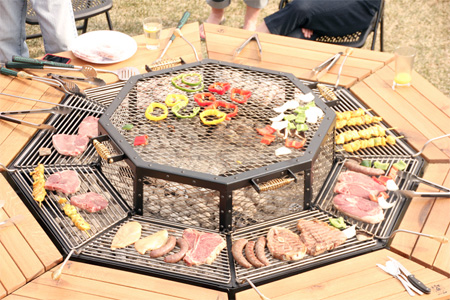 Also check out: Breakfast Sandwich Maker and Sushi Bazooka