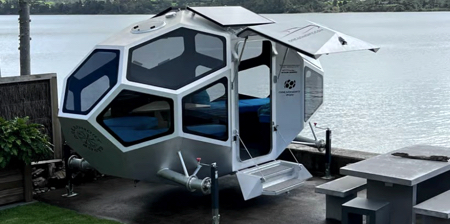 Portable shelter POD with large windows can be used as a private office, cool place to sleep, food truck, or even a modern camper van.
Dreadnort POD has solar power and comes in different sizes and layouts.

It was inspired by a shelter that could be used during a tsunami, but the current design can't withstand a real tsunami.

There is a smaller version called the Mini-Camper that's like a mix between a caravan and a teardrop camper.

The POD has a kitchen that folds out and space for a fridge, sink, and toilet.

Need a shelter that can do it all? Discover the comfort and convenience of the Dreadnort POD – the ultimate multi-use solution.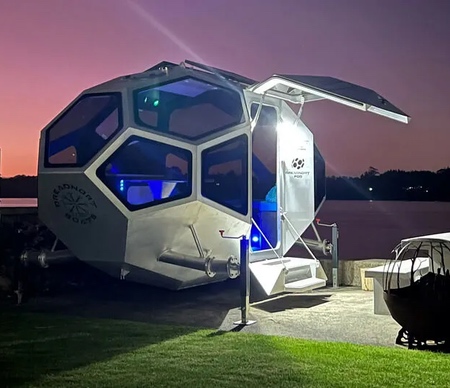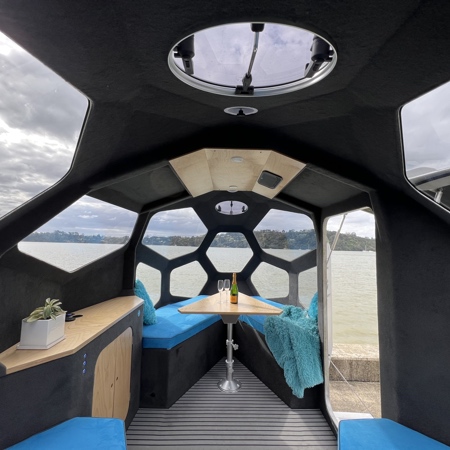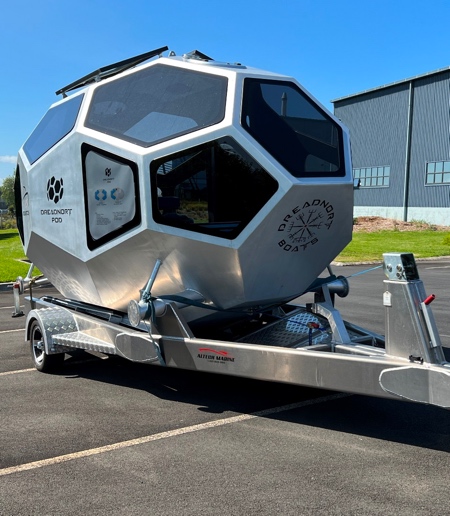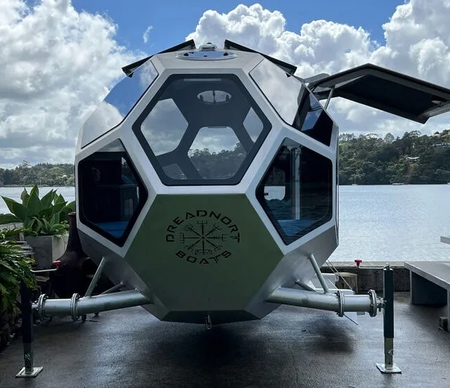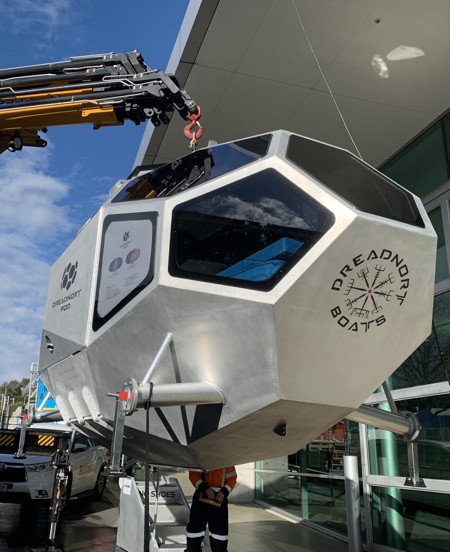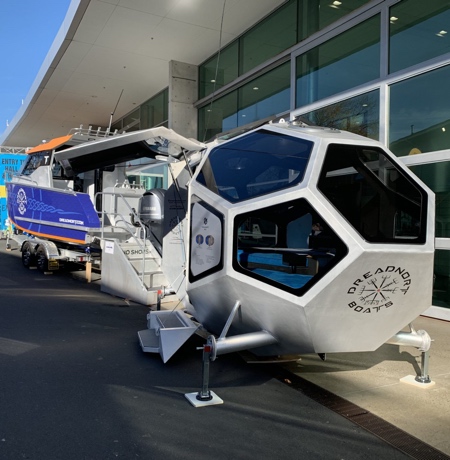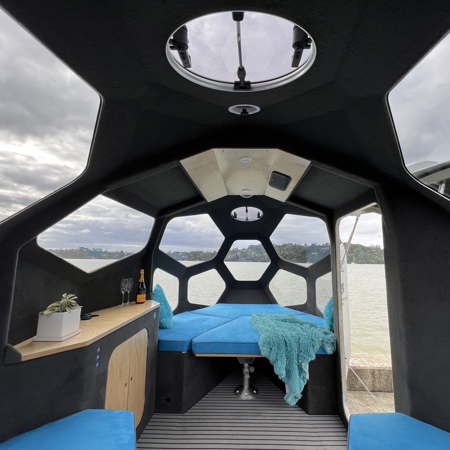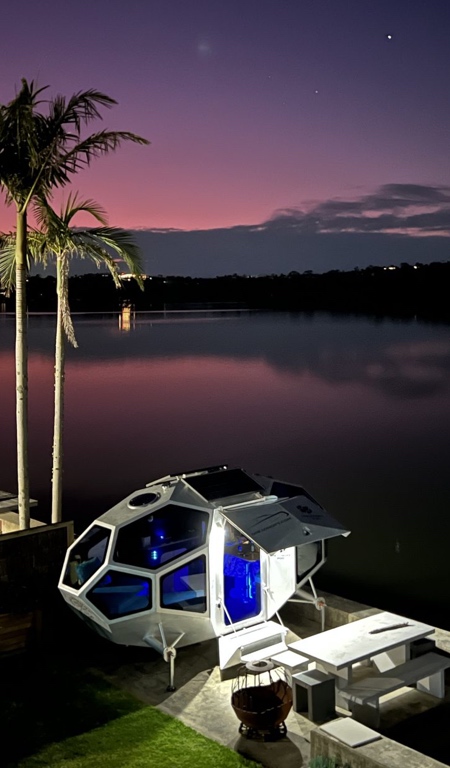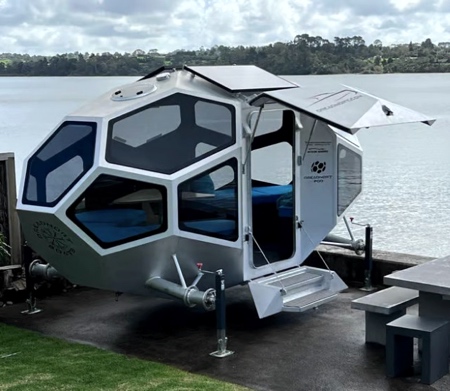 Also check out: Remote Office Pod