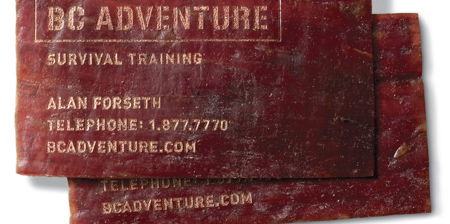 Unforgettable business card made of beef jerky meat is a unique and tasty way to share your contact information.
Meat Cards are made from organic beef jerky and can be eaten. They last for a whole year, so you can even rely on them in challenging situations.

Created using laser machines that engrave personal message onto a single sheet of beef jerky. Hand them out and watch jaws drop!

Beef Jerky Business Cards designed to help you make an impression.

Not only does meat business card make a powerful statement, it is also a convenient snack. Impress your clients and tantalize their taste buds!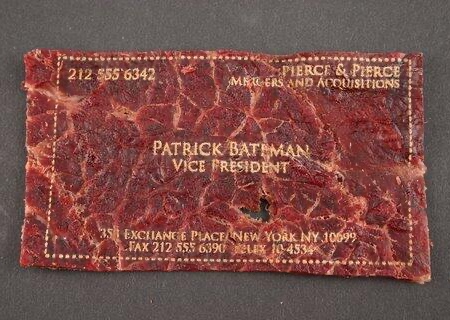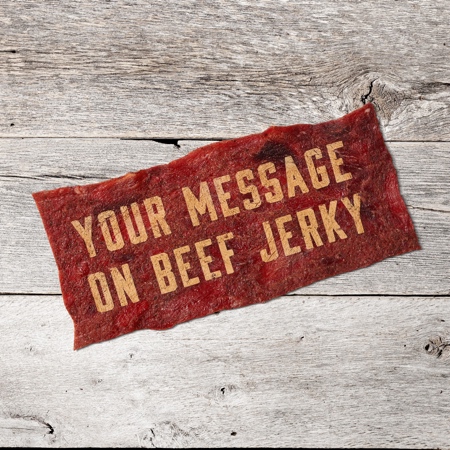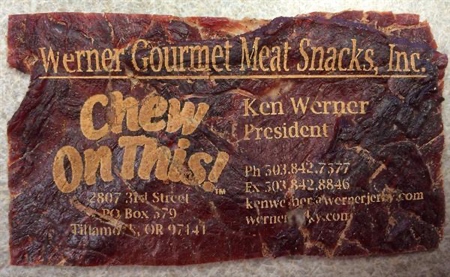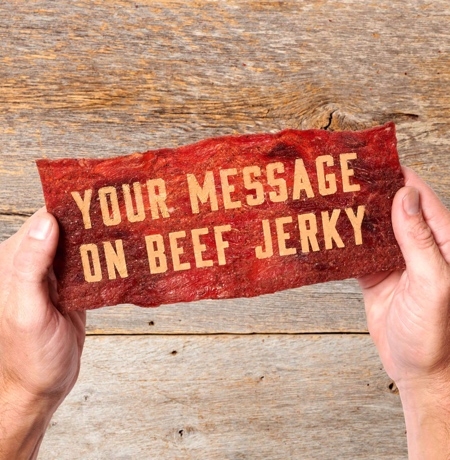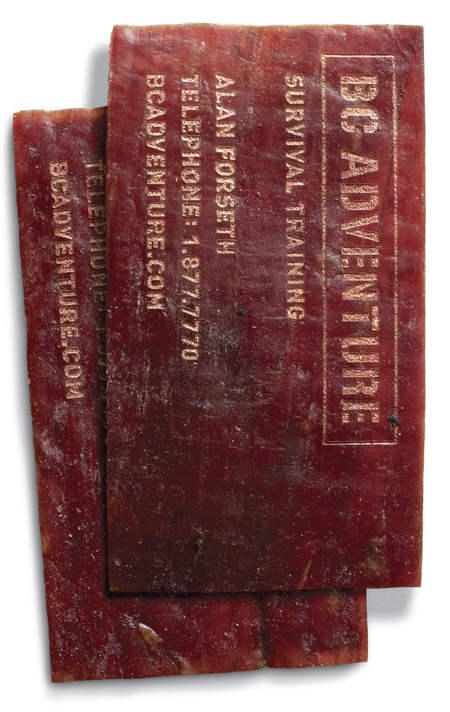 Also check out: MacBook Business Card