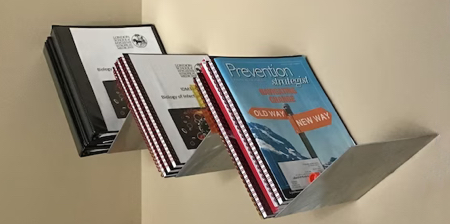 Modern bookshelf with zigzag design made out of grinded aluminum allows people to display their books in a triangular wave pattern.
Zig Zag Bookshelf designed by Kufa can be wall mounted or placed on a desk, accommodating 15-35 books depending on their size.

Thanks to the diagonal shelf design, your books will never topple over.

When one book is removed, the others effortlessly slide into place.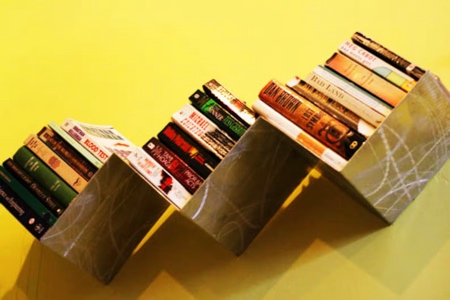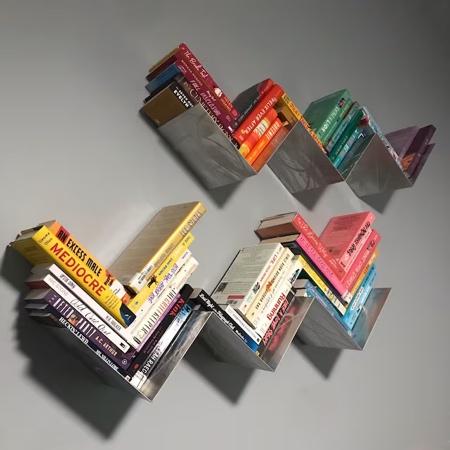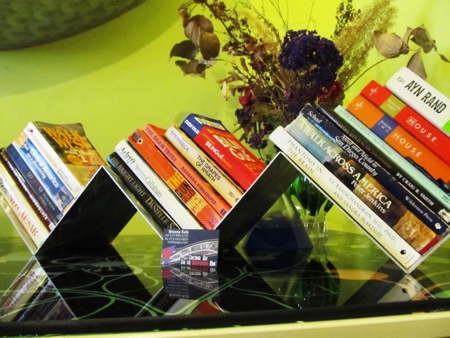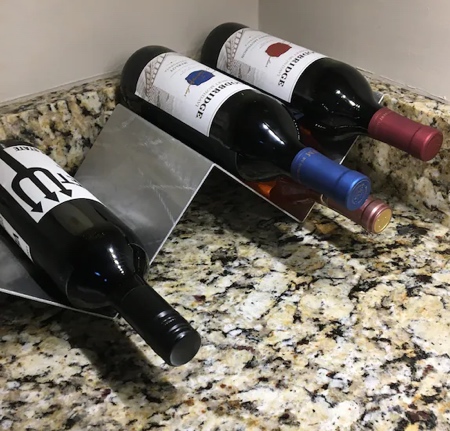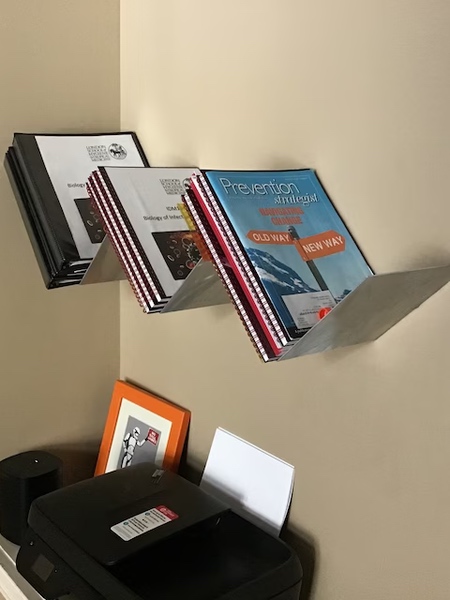 Also check out: Free-Standing Bookshelf