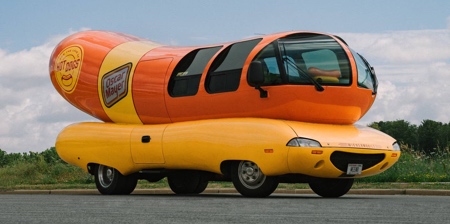 Mobile hotel room designed to look like 27 foot-long giant hot dog on a bun.
Hot dog on wheels has a bed, small bathroom, and a mini fridge stocked with Oscar Mayer hot dogs. For two guests. Located in Chicago.

Real Oscar Mayer Wienermobile hotel room can be rented through Airbnb.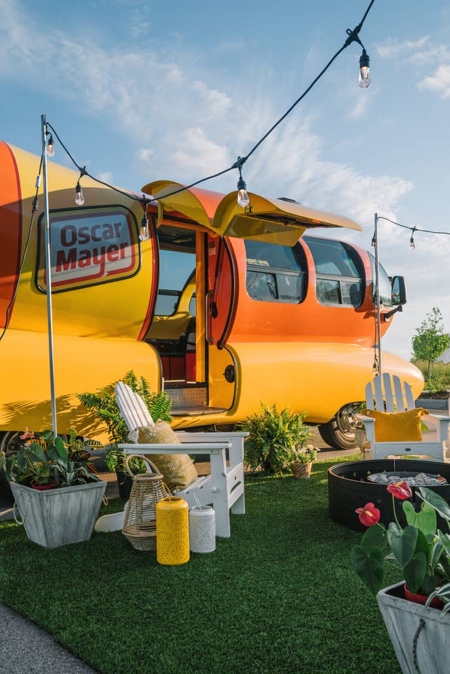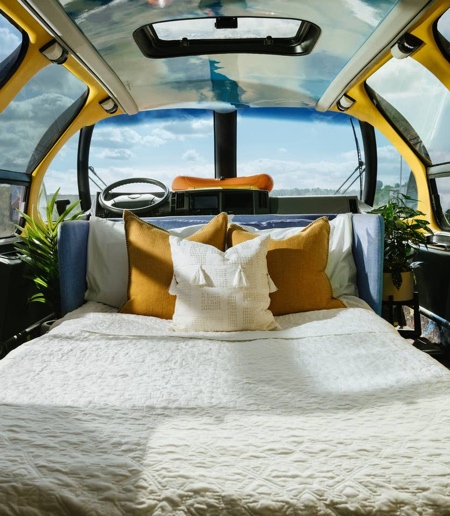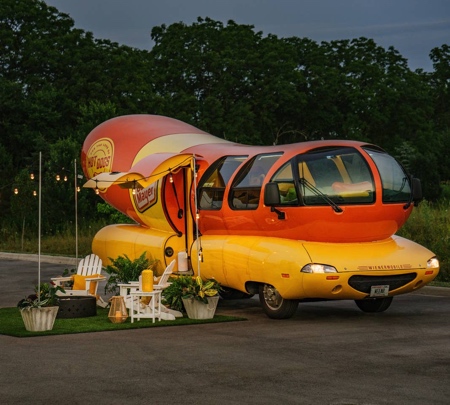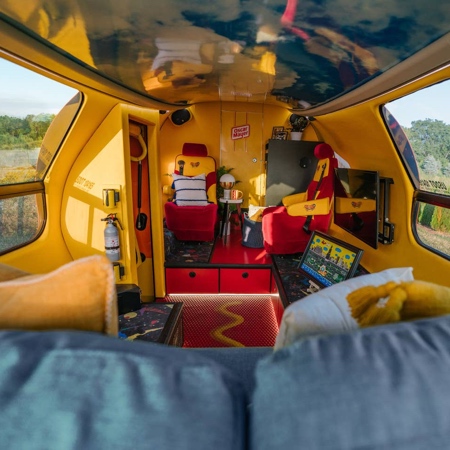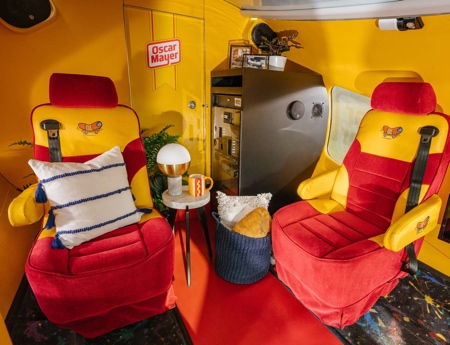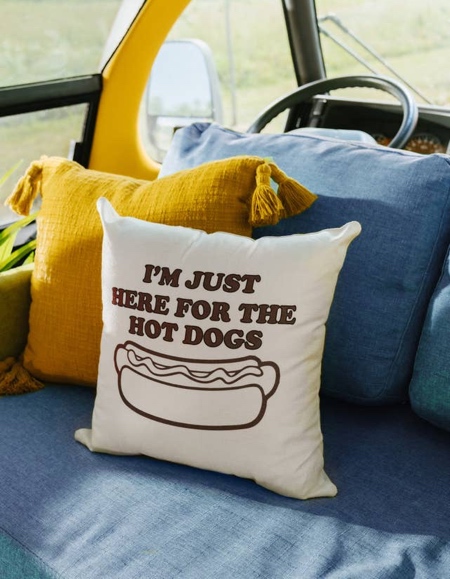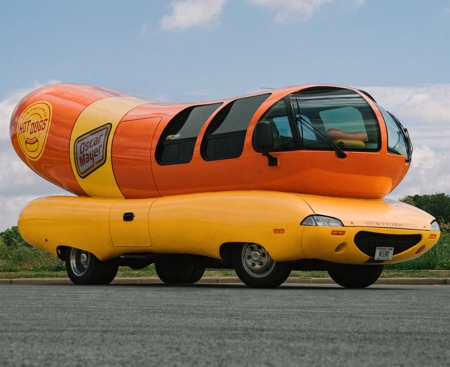 Also check out: Planters NUTmobile