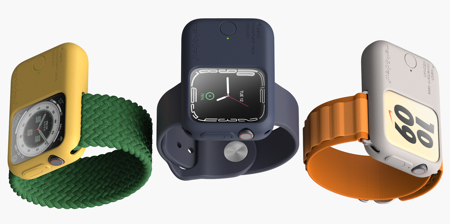 Miniature powerbank hidden inside of a waterproof case extends the battery life of your Apple Watch for up to three days.
Getting tired of the Apple Watch running out of juice at the end of the day?

Say hello to the Apple Watch Battery Case designed by Mark & Draw.

Equipped with powerful 450mAh battery, this rechargeable silicone case provides extra protection for the Apple Watch as a bonus.

The case intelligently charges your Apple Watch automatically when it's running low, offering uninterrupted usage.

Don't let a dead battery slow you down. Cool and innovative Apple Watch Powerbank Case is the ultimate solution for extended fitness tracking!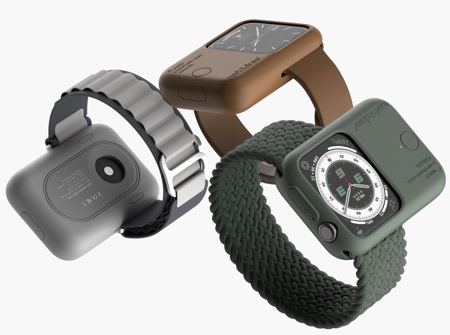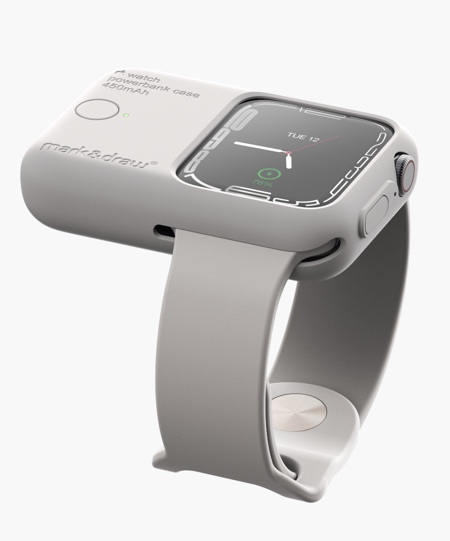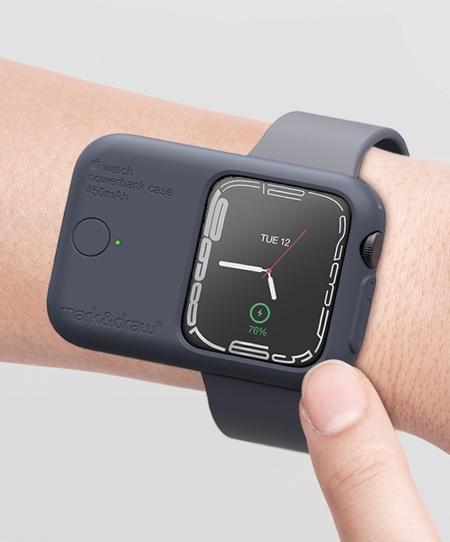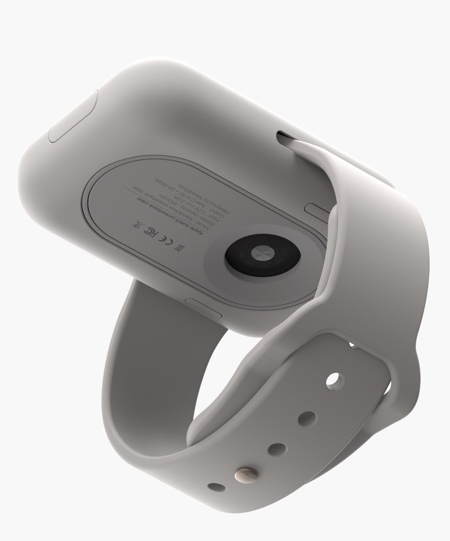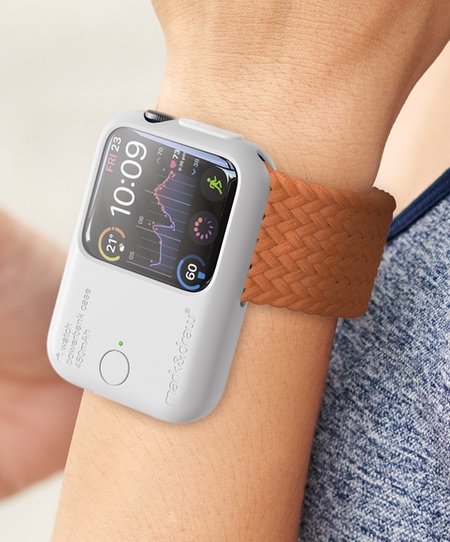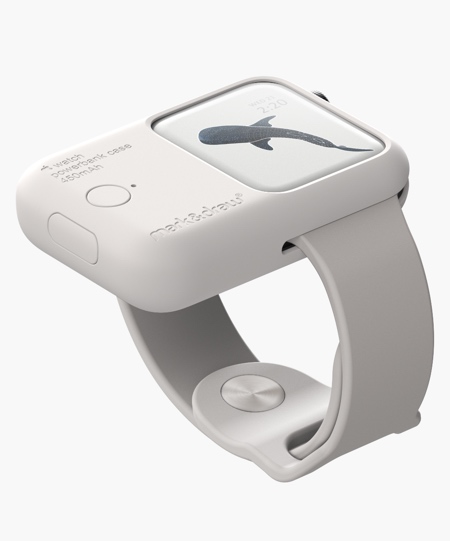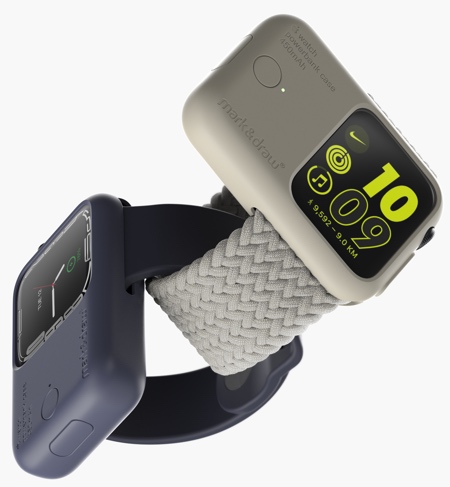 Also check out: Apple Watch Camera