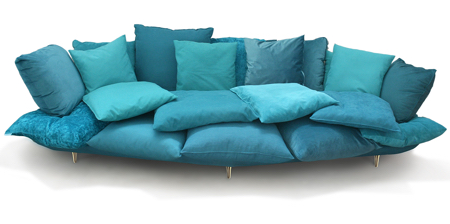 Extremely comfortable sofa made out of pillows creates an atmosphere of coziness and immediately catches the eye.
COMFY SOFA designed by Marcantonio for Seletti comes in beautiful shades of turquoise, white, and black.

It seamlessly combines artful modern design with exceptional comfort.

Elevate your living space with this soft couch that redefines relaxation.

Instagram-worthy sofa is incredibly photogenic. It's the type of furniture that begs to be featured on your social media feed.

"Are those clouds in your living room?" Nope, just the Pillows Sofa showing off its heavenly side.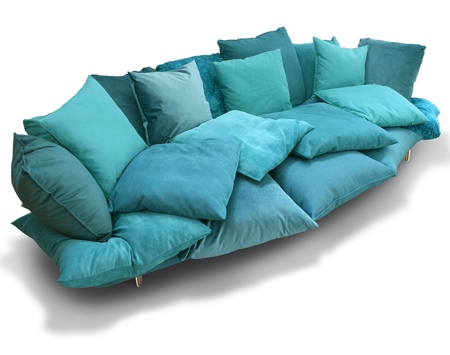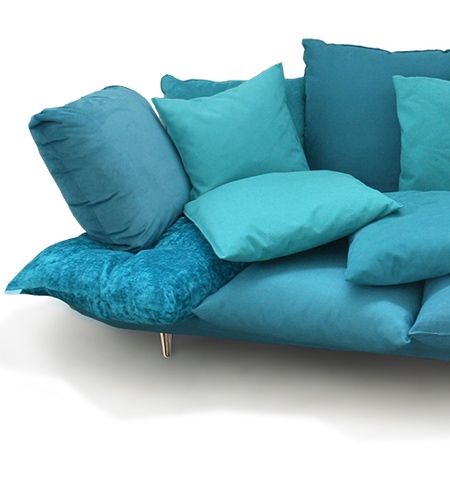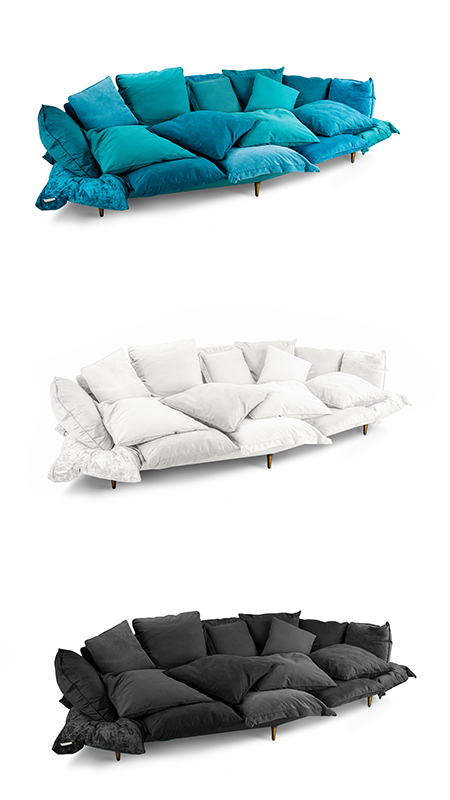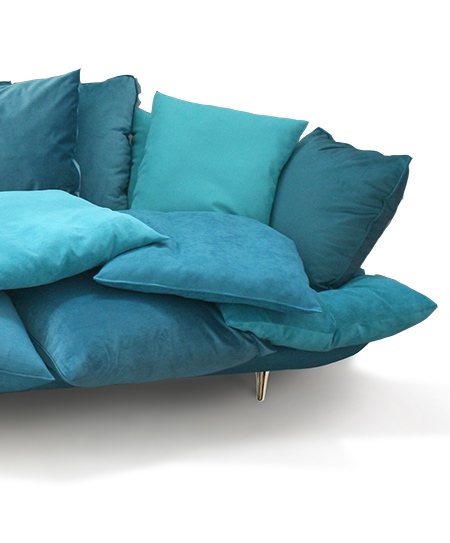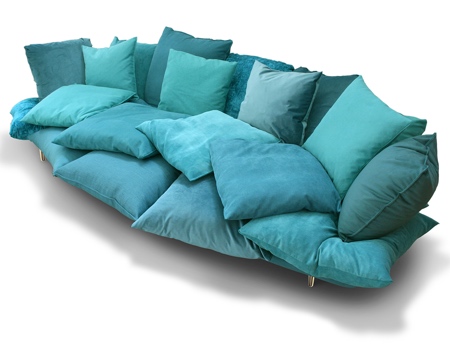 Also check out: Floating Cloud Sofa