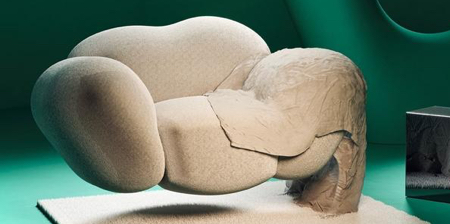 Creative optical illusion sofa appears to be suspended in the air mimics the feeling of lounging on a floating cloud.
Eye-catching "Suspended Sofa" is a unique piece of furniture with a puffy, cloud-like shape designed by Mark Mitchell.

The couch is suspended on one side, giving it an unexpected form that is both decorative and functional.

It combines a puffy, cloud-shaped design with a functional and comfortable seating solution.

Visually stunning floating cloud sofa encourages the suspension of disbelief.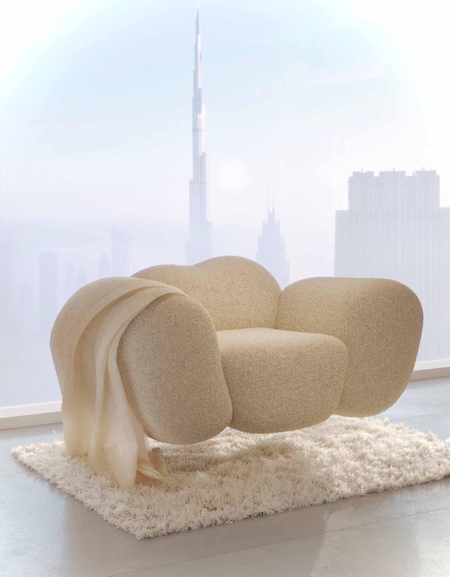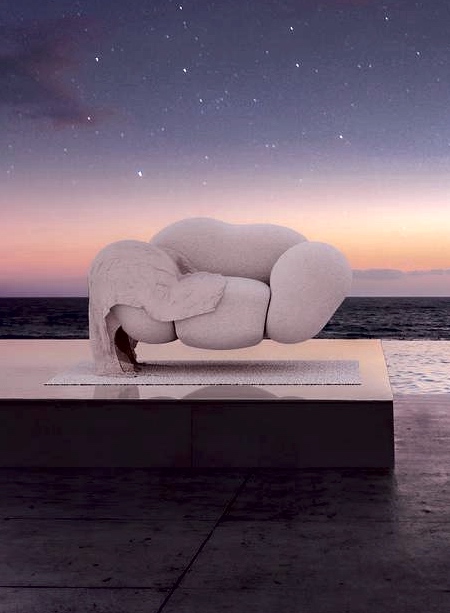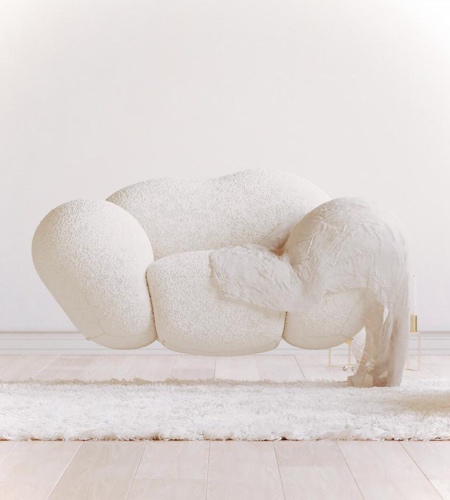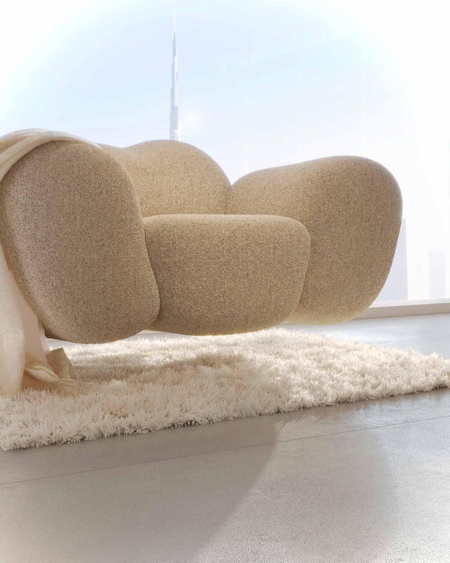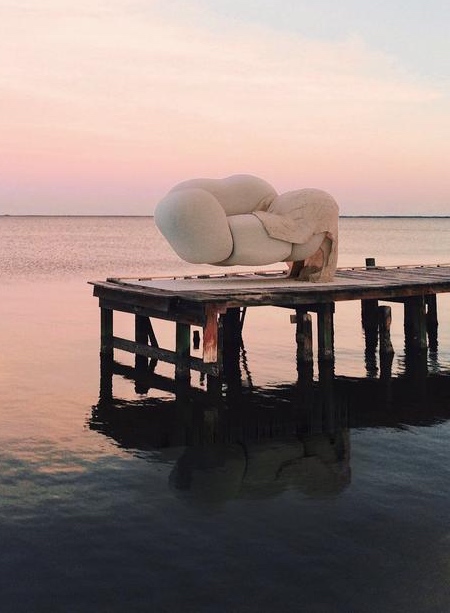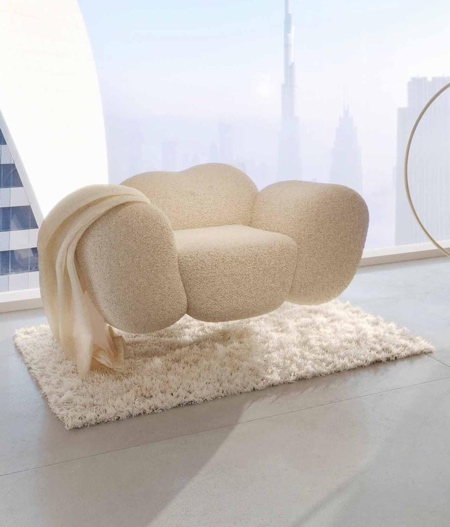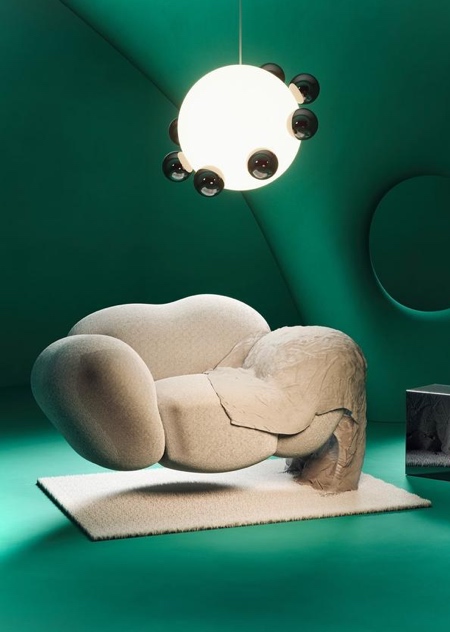 Also check out: Cloud Shaped Chair