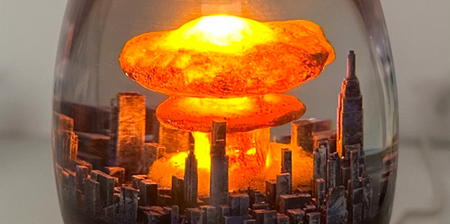 Dragon egg lamp with miniature city and powerful nuclear explosion reminds people to embrace the unknown and cherish each fleeting moment.
Atomic Bomb Night Light diorama made by ResinMion out of wood and epoxy resin captures the essence of an atomic explosion frozen in time.

The lamp carries a poignant message of cherishing life's uncertainties.

Enter the realm of unexpected with nuclear explosion lamp. Your guests will be blown away… figuratively speaking!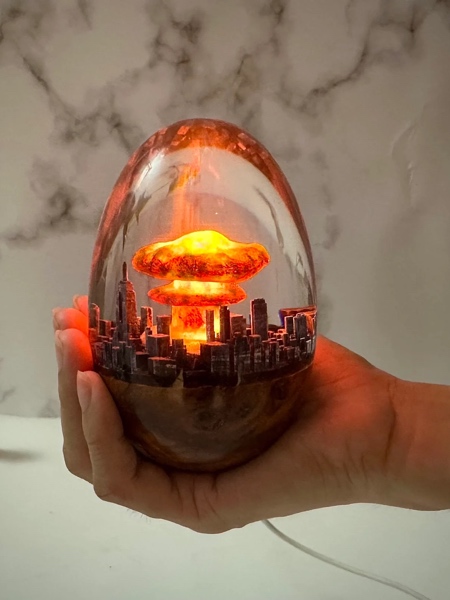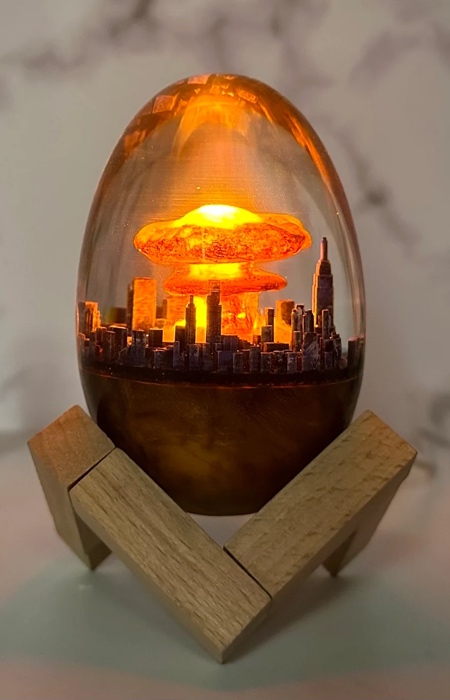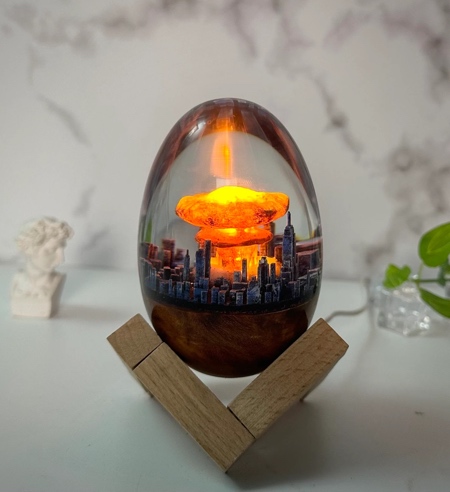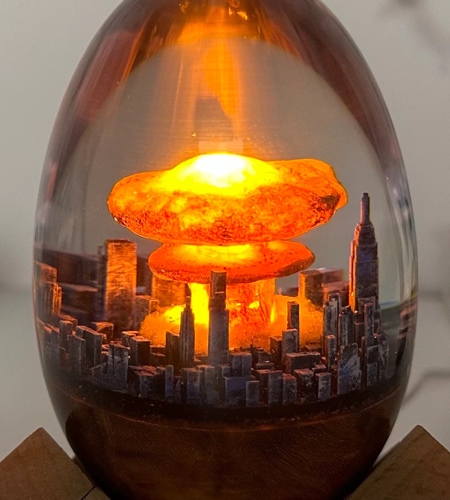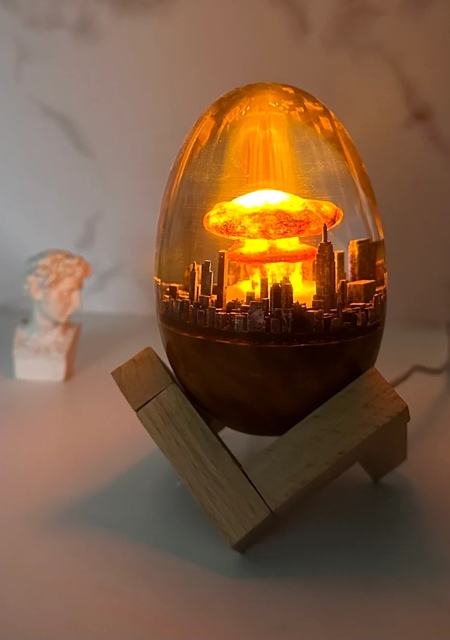 Also check out: Nuclear Explosion Lamp