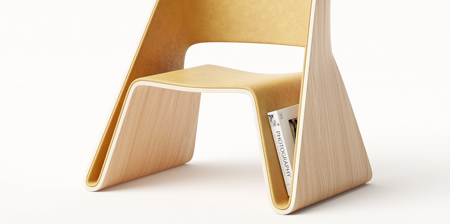 Sculptural chair for the library seamlessly incorporates useful side pockets, perfect for storing your favorite books and magazines.
Void Lounge Chair by Teixeira Design Studio made of upholstered foam and birch plywood with oak veneer band.

Elegant and continuous shape adds a touch of volume, creating a unique piece that seamlessly fits into various settings.

Whether in a library, a waiting area, or a cozy bedroom, book pocket chair combines aesthetics and utility in a harmonious way.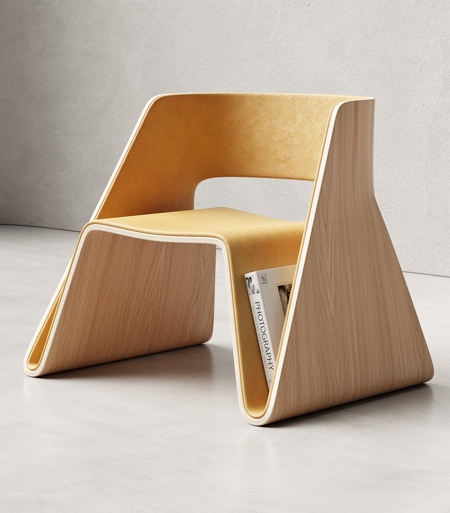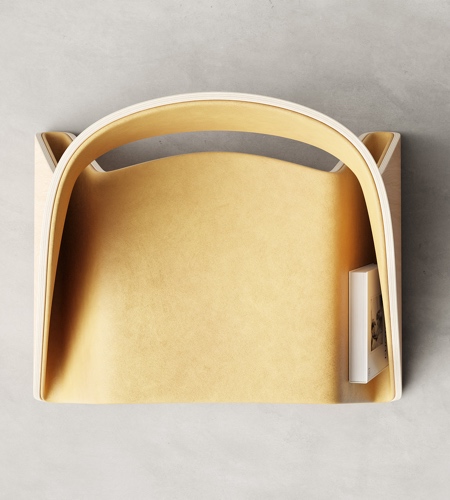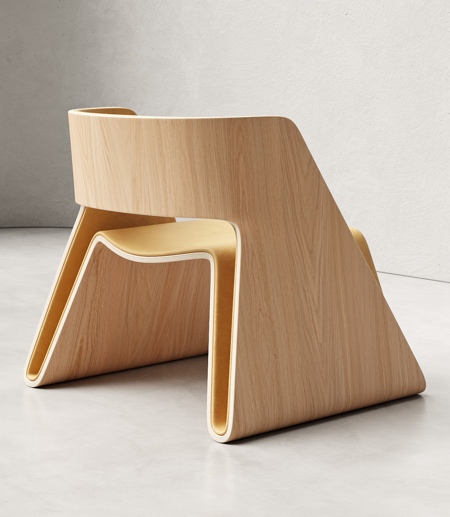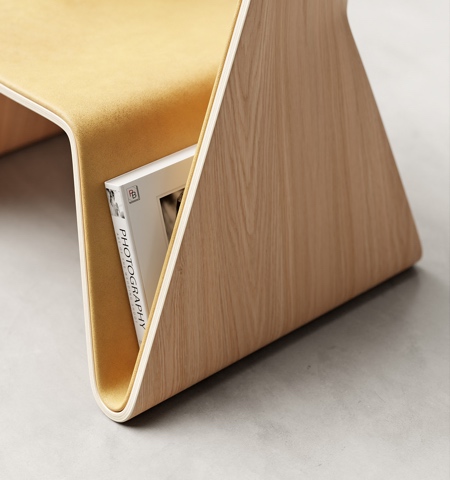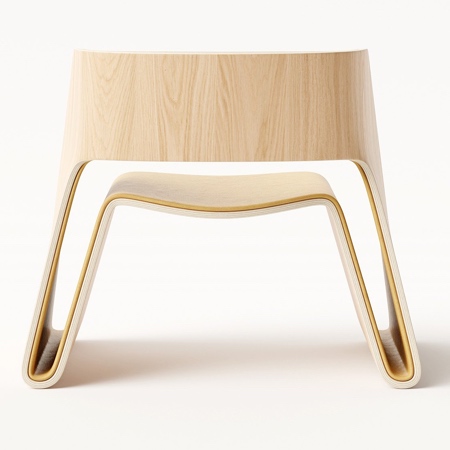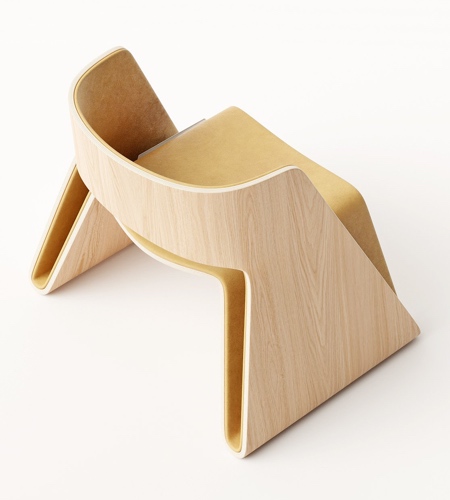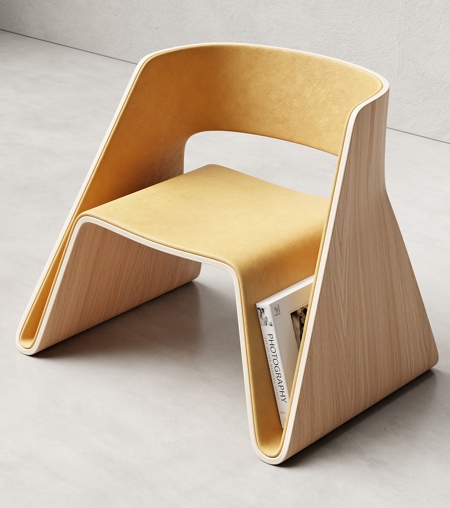 Also check out: Storage Pocket Chair