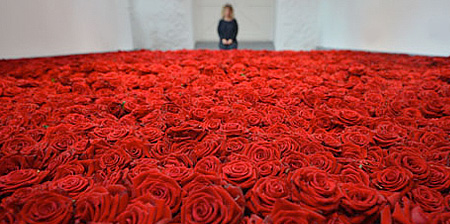 Scottish artist Anya Gallaccio covered entire floor of the Jupiter art gallery with thousands of beautiful red roses.
"Red on Green" art installation celebrates romance, passion, and love.

Delicate petals of 10,000 roses slowly darken and add the evocation of decay and death to the themes of celebration and love.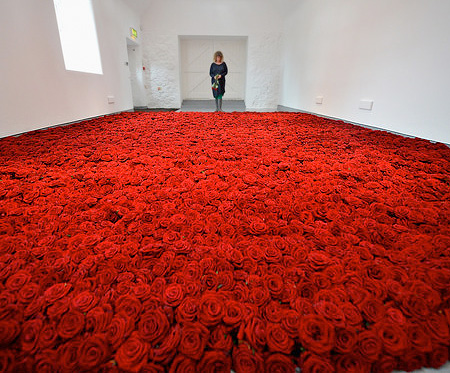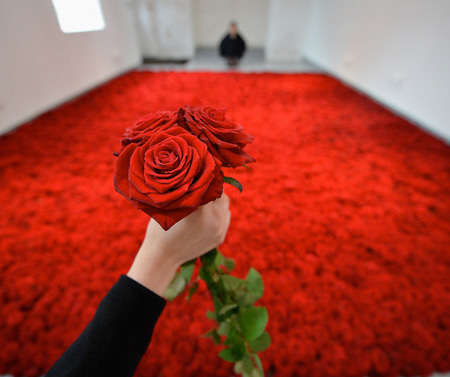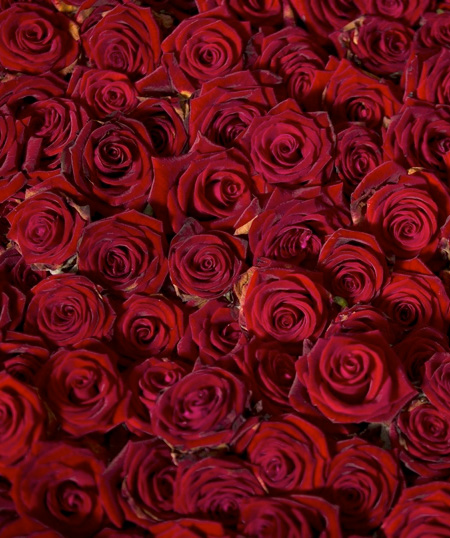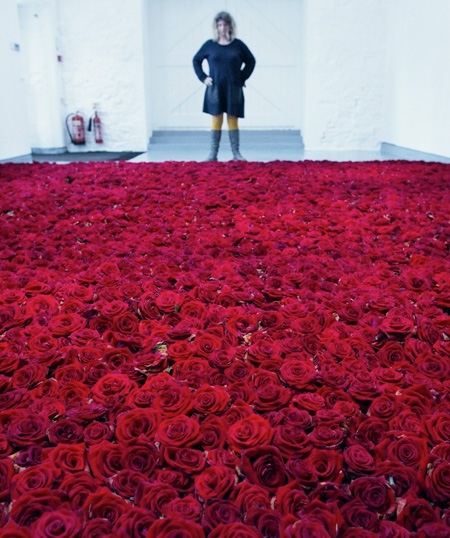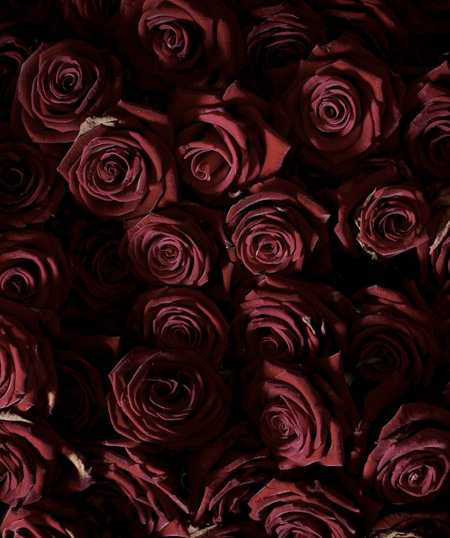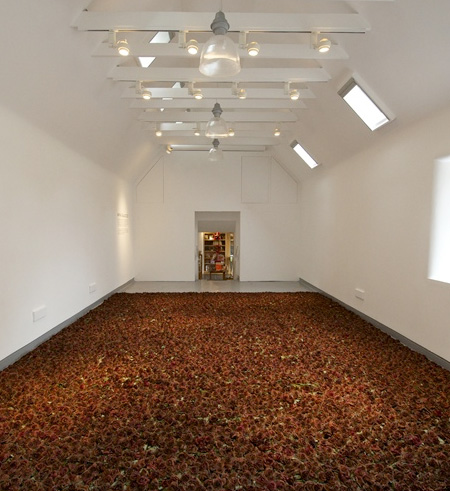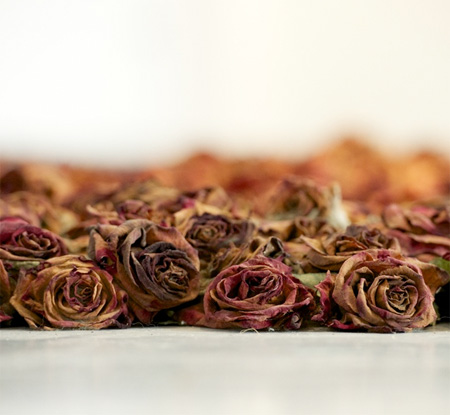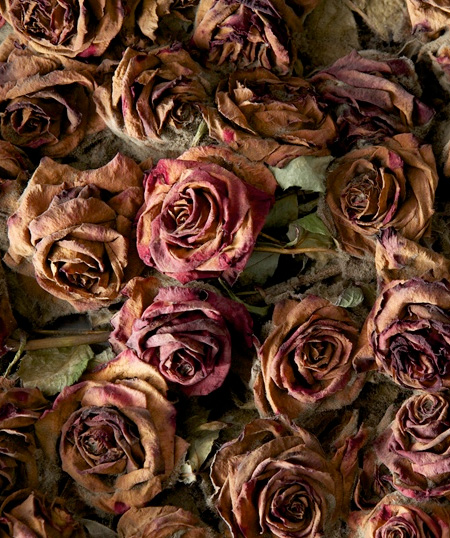 Also check out: Rain Room and Graffiti Hotel Room