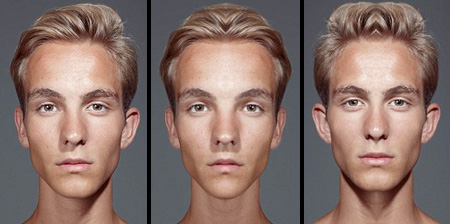 Series of photos by Julian Wolkenstein examines the belief that people who have more symmetrical faces are considered to be more attractive.
The portraits were split into a left and a right section, then one side was horizontally flipped to create two symmetrical identities of the subject.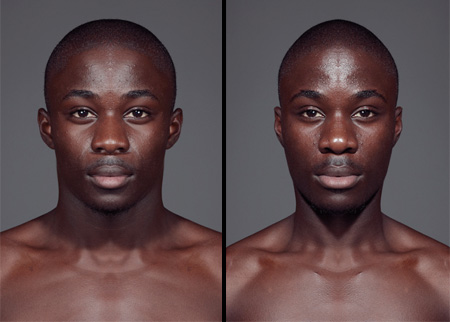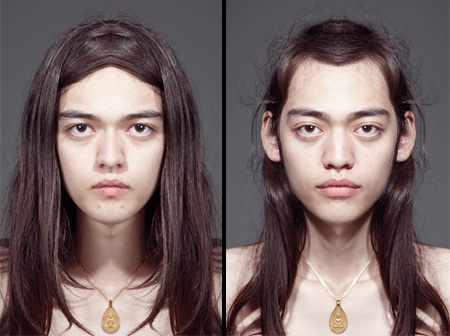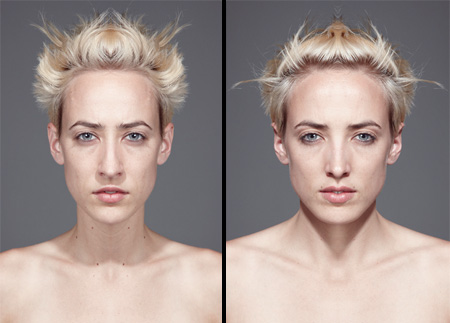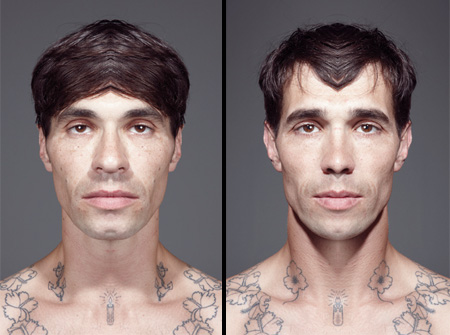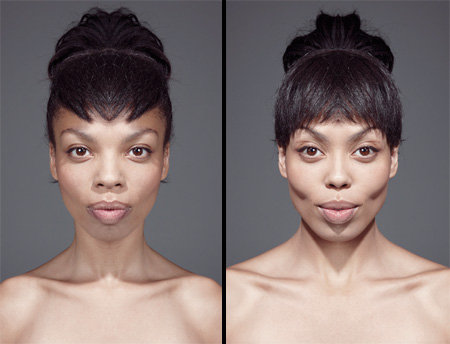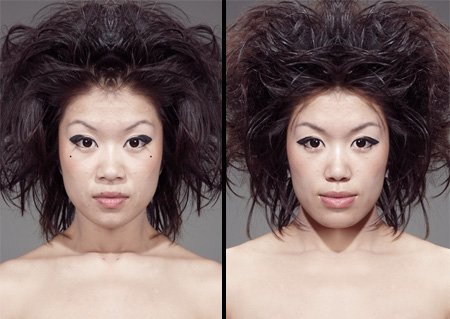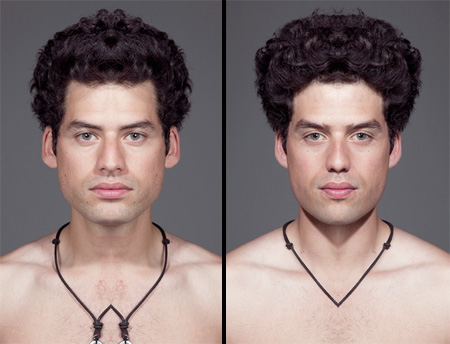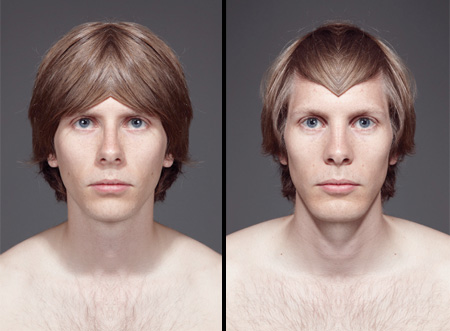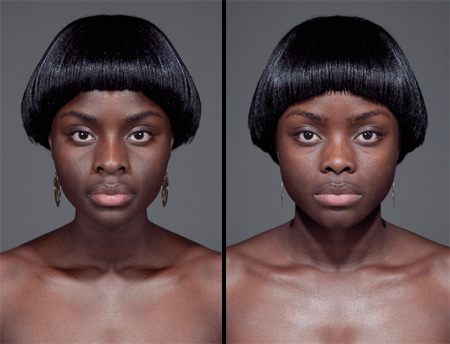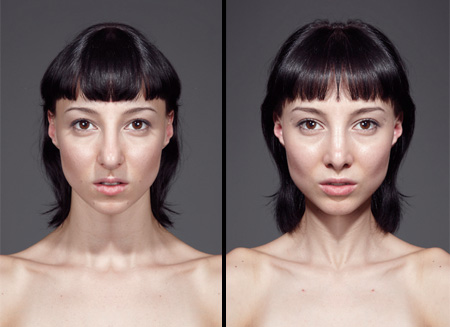 If you have a webcam or an iPhone, visit echoism.org to do this experiment with your face. Now that your face was made symmetrical, do you consider yourself "more" or "less" beautiful? Do you have a best side? Do you even recognize yourself? What is to be said of left and right brain dominance?