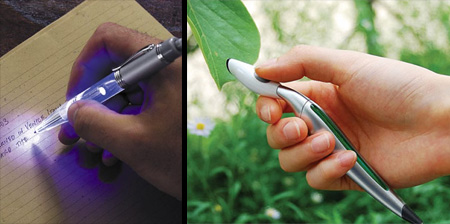 Innovative modern pens and creative pen designs from all over the world.
Ruler Pen
Ruler and pen in one designed by ShiKai Tseng. The cap is printed with ruler markings on one of the edges. [link]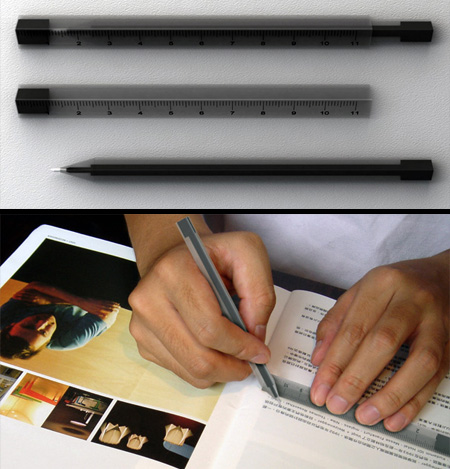 Digital Pen
Epos digital pen and USB drive work together, you write with the pen on a flat surface, and everything you write is saved on the USB drive. [link]
Cigarette Pen
It looks just like the real thing, and actually has a useful purpose. [link]
USB Flash Drives Pen
Cool modern pen from Korea comes with a built-in USB flash drive. [link]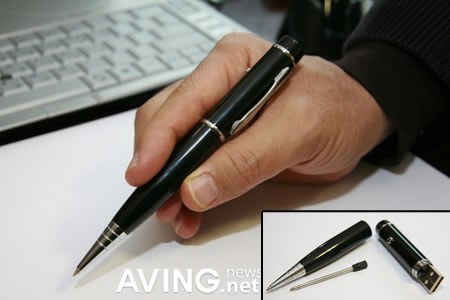 Cramp Free Pen
Made of sturdy aluminum, this ergonomic pen has rubber grips on three sides for your index finger and thumb, ensuring reliable, smooth writing without hand cramps. [link]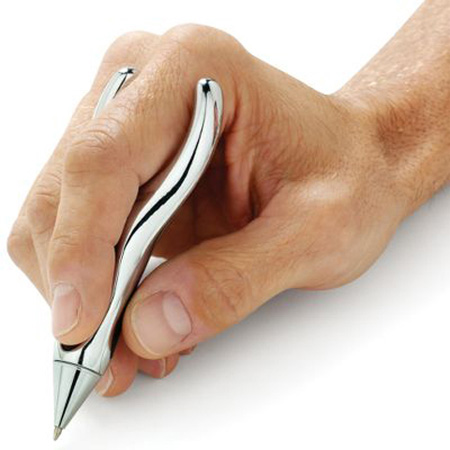 Inkless Pen
This cool metal alloy pen leaves a mark on most types of paper without any ink. The mark it leaves looks like that of a pencil. [link]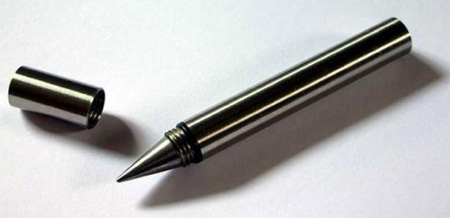 Laser Pen
Regular ballpoint pen combined with a laser pointer for presentations and other office needs. [link]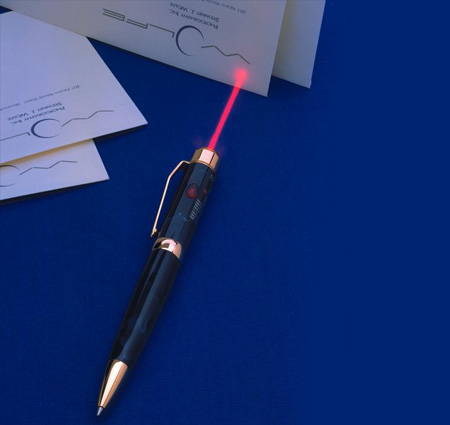 Lipstick Pen
This lipstick is actually a fully functional pen ready to be used. [link]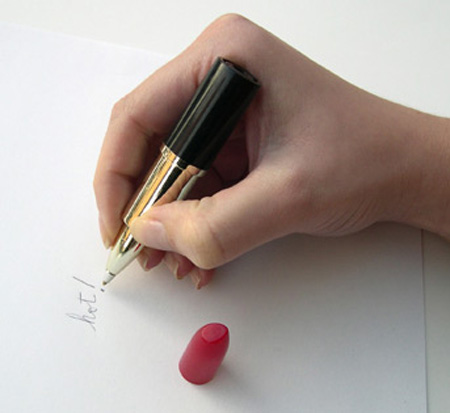 Lamborghini Pen
Omas have created a line of beautiful writing instruments using design cues taken from Lamborghini's cars. [link]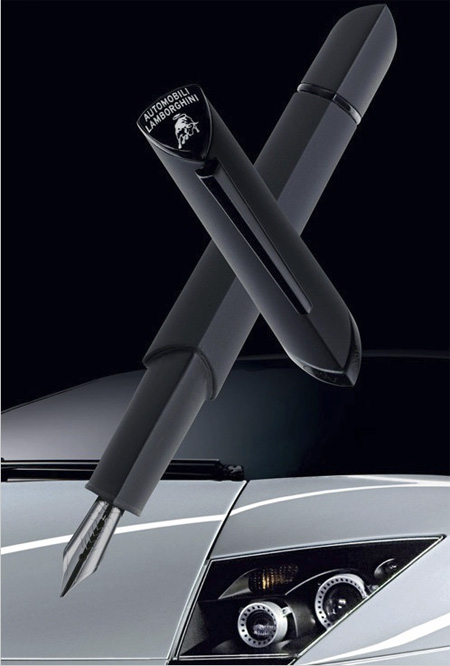 Evo Pen
This ergonomically shaped pen relieves writing pain caused by arthritis, carpal tunnel, etc. [link]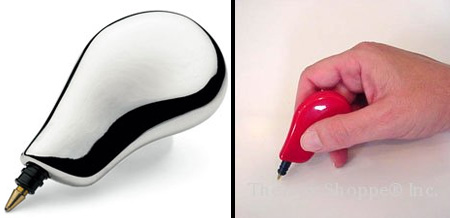 Feather Pen
Beautiful and stylish fountain pen designed by Vivien Muller.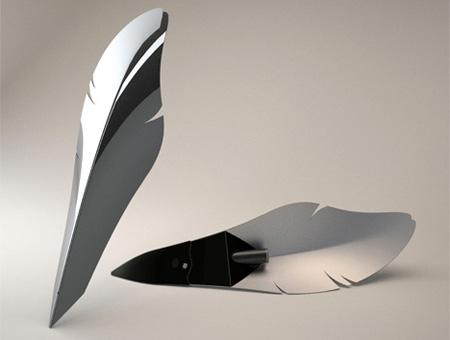 Inka Compact Pen
This pen is fabricated from high-strength aerospace-grade materials. The pressurized ink cartridge ensures that the pen will write wet or dry at any angle, any temperature, and any altitude. [link]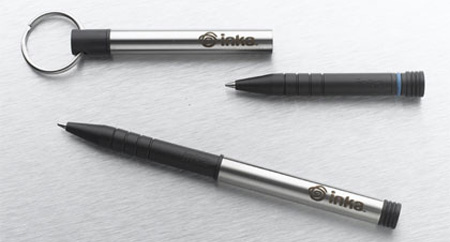 Night Writer LED Pen
This cool pen has a built-in blue LED light that illuminates the page for easy writing at night without disturbing others. [link]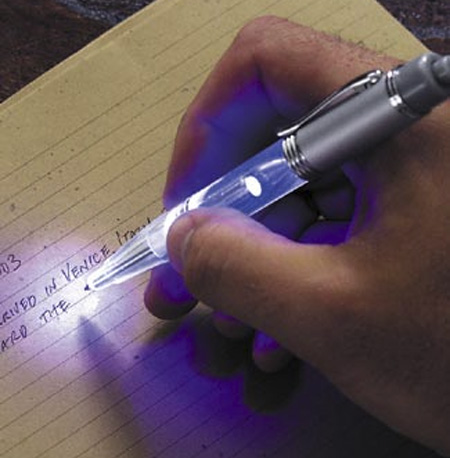 Color Picker Pen
Brilliant concept pen by Jinsu Park allows you to scan any color from your surroundings and instantly use it for drawing. [link]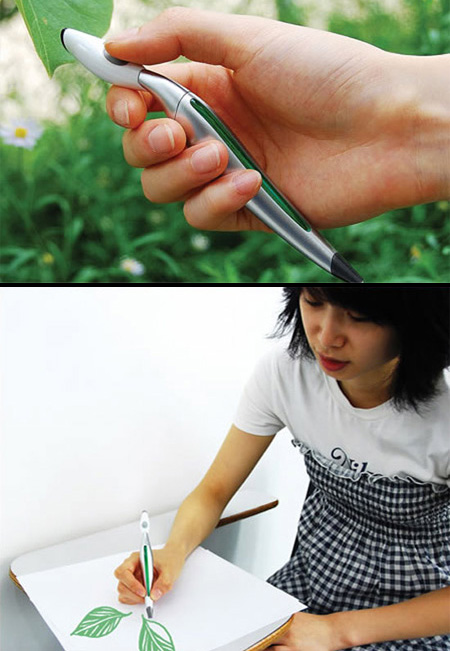 Also check out: Edible Pen and Pen Cap Eating Utensils