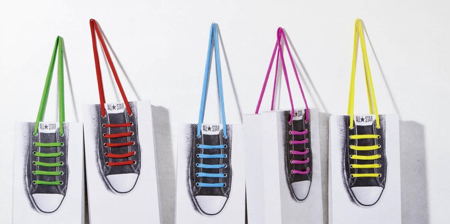 Multifunctional shoe box that can be used as a shopping bag features handles designed to be removed and used as extra shoelaces.
Environmentally friendly packaging in the form of recyclable shoe box with shoelace handles eliminates the need for a plastic bag.

There are 5 different colors to choose from and each one matches perfectly with Görtz 17's Converse Collection.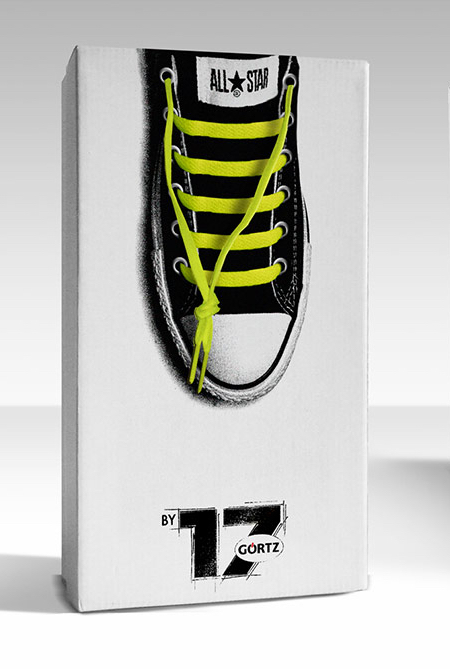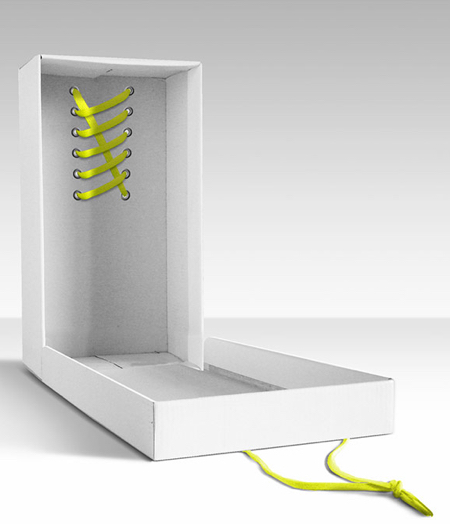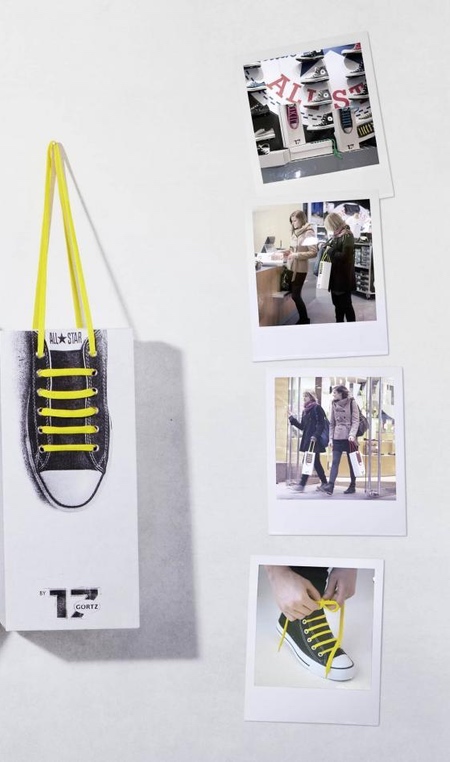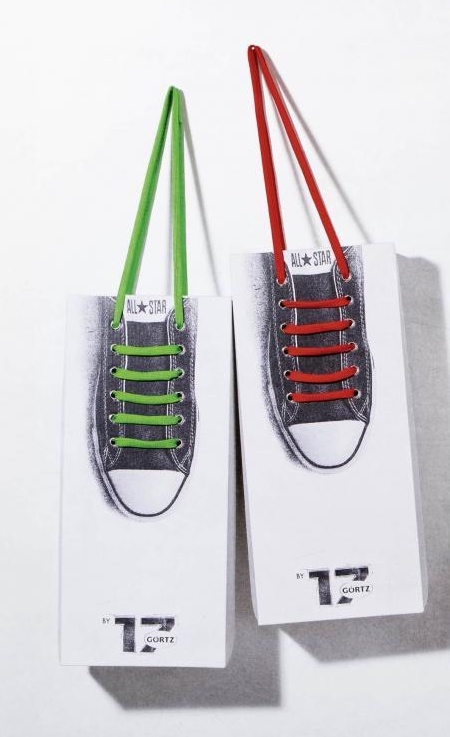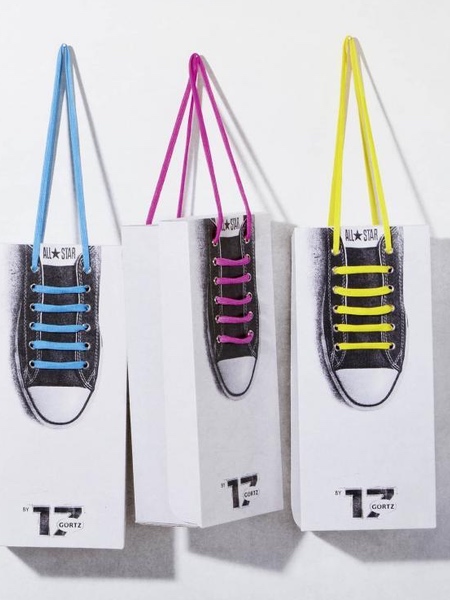 Also check out: Nike Box for Flexible Shoes