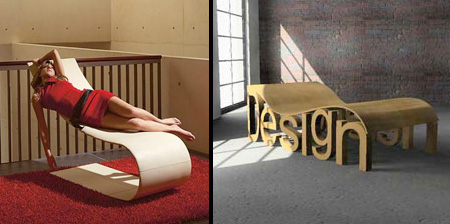 Chaise longue, also known as "chaise lounge" or "lounge chair" in North America, is a chair that is long enough to support the legs.
This post features best modern long chair designs from all over the world.
Chumy Long Chair
Chumy is a chaise lounger with a simple design, a center curve that floats in mid air provides enhanced seat comfort and flexibility. Space underneath provide storage for magazines or towels.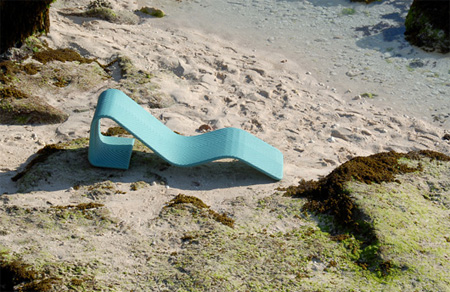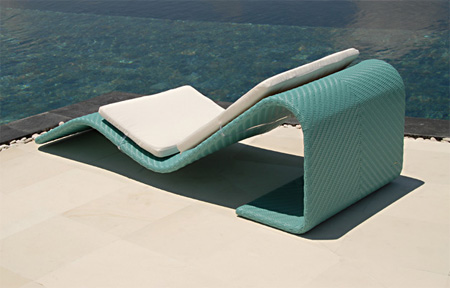 Swing Lounge Chair
Different from conventional rocking chair, this is directly supported by it's sitting surface rather than legs. In order the fit for those lacking of space, this swing lounger could be folded when not in use.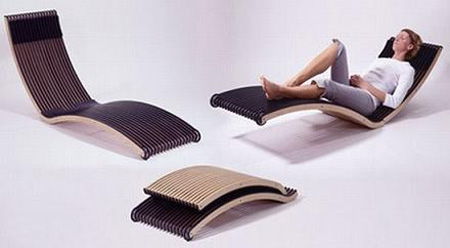 Bouloum Lounge
With its anthropomorphic form, the Bouloum was named after a childhood friend of its designer, Olivier Mourgue, who took the charismatic seat with him when he traveled.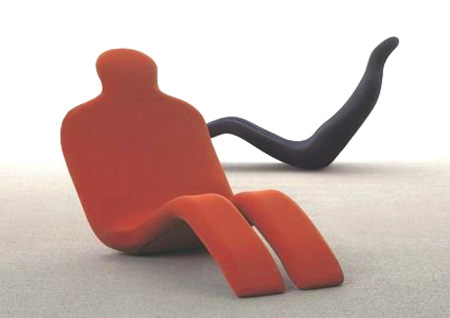 Onda Lounge Chair
Italian architect Diego Granese designed the Onda lounge chair for the Spanish furniture manufacturer Frajumar.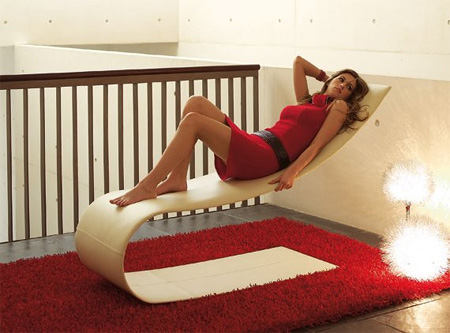 Segmented Lounge Chair
This comfortable lounge chair is made from 17 extra soft foam cushions upholstered in red fleece. It has two spines covered in black fleece which keep the segments separated.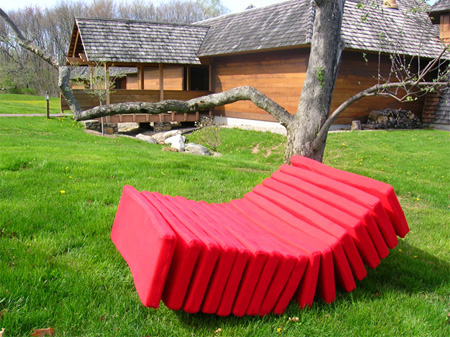 Saboo Outdoor Lounge
Saboo is an outdoor daybed lounger made from recycled polypropylene, stainless steel and teak.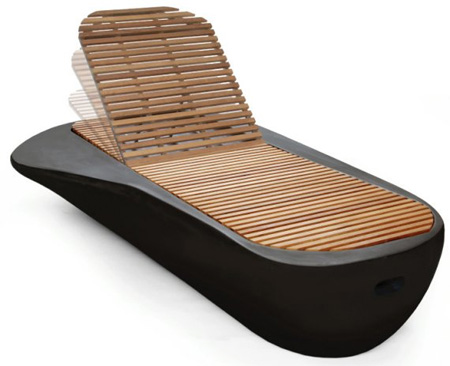 Landscape Chaise Longue
The minimalist design makes this chaise longue look especially light. Thanks to its magnet retainer, the headrest can be fixed into the best position for enjoying an afternoon rest, reading the newspaper or relaxing in front of the TV.
Nouvelle Vague Chaise Longue
Neat and clean chaise longue design by Christophe Pillet: an open "S", with an essential form. A light line that is imposed in the space through its great expressive power.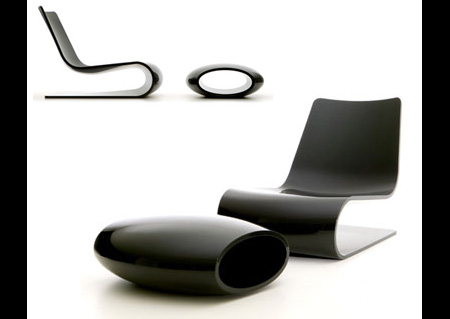 Woven Felt Long Chair
Specs: laser cut birch plywood, bent laminated birch veneer, industrial felt, polyacrylic finish.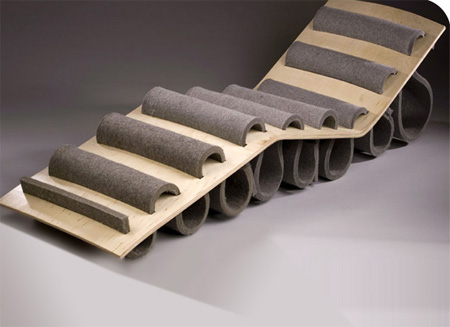 Chaise Longue from Aitali
Creative chaise longue designed by Karim Rashid.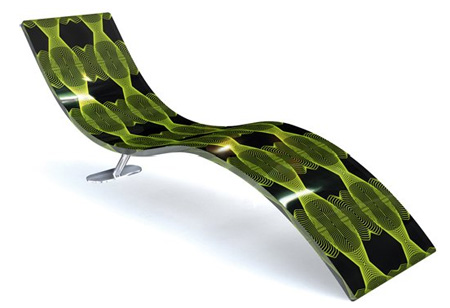 Chaise Bench
With your body fully extended, the foot of the chaise bench rests solidly on the ground, while elevating your head to a comfortable reading or sipping position.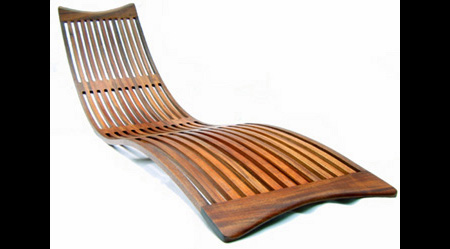 Cosmo Chaise Longue
The Cosmo Chaise Longue designed by Andreu Berenguer for Spanish manufacturer Teys.
Zisa Chaise Lounge
Modern chair, covered with white leather, is supported by a stainless steel frame.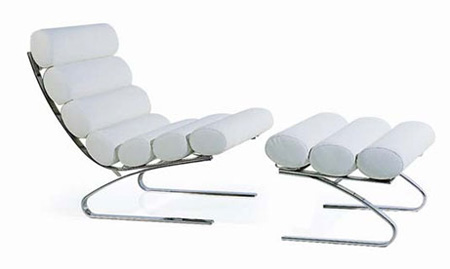 Loopita Chaise Longue
Made from a single piece of red oak, the Loopita is covered in high density foam for comfortable seating. The two opposing end points makes for a great floor level chaise. Add several Loopitas together to form interesting modular seating arrangements.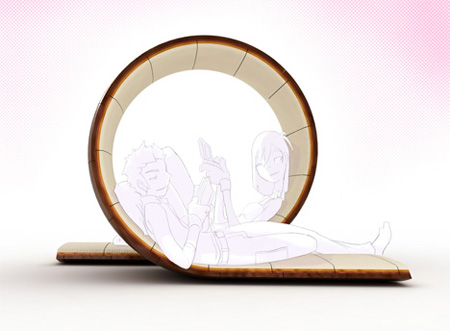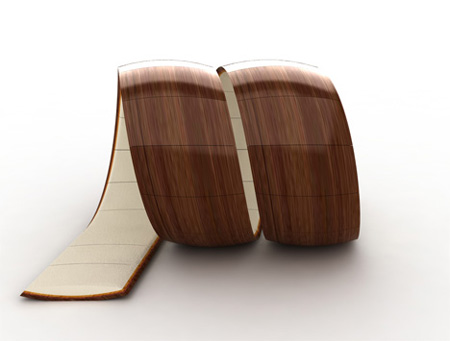 Prototype Chaise Lounge
Designed by Sebastian Errazuriz, this chaise lounge has a mirrored finish and is precariously cantilevered from its base.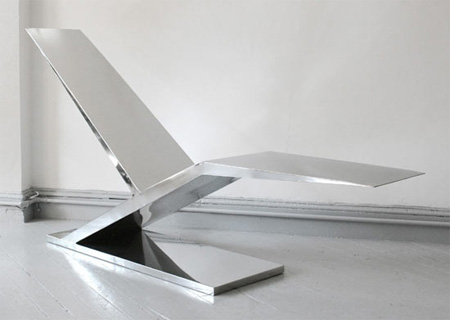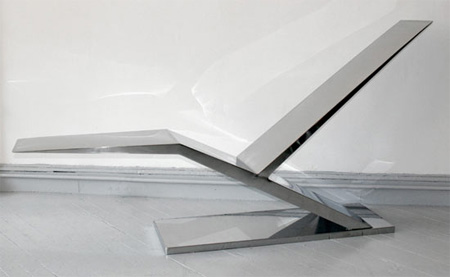 MC1 Acrylic Glass Recliner
The innovative MC1 is a real eye-catcher in your home, in the garden or beside the swimming pool.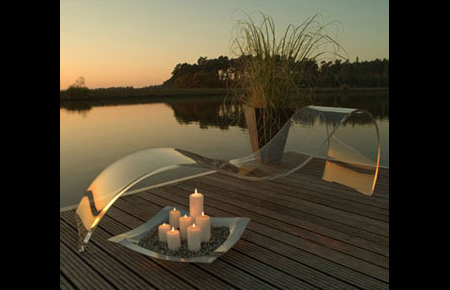 Surf Lounger
Ultimate chair for surfers who can't stand being without their boards.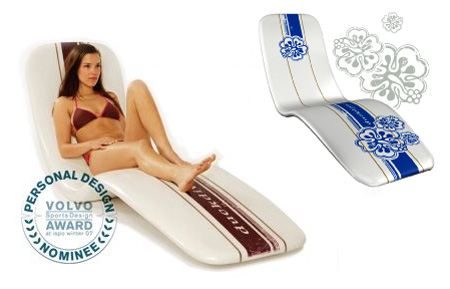 Bird's Nest Lounge
Missouri, USA based designer Cole Scego has created a new lounge called the "Bird's Nest".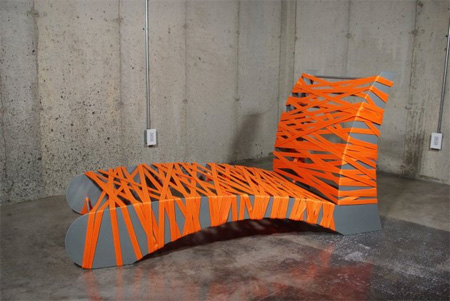 Chaise Lounge from Concreteworks Studio
This Chaise Lounge is made from lightweight cement-based composite that is meticulously formed, caste, and finished by hand to create a uniquely refined furniture piece.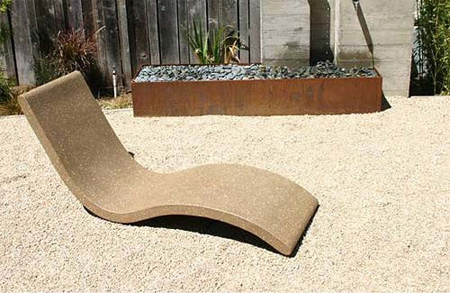 Oriana Chaise Lounge
A wood chaise lounge, designed by Genovese David Conti, is supported by a structure of letters that spell out the word "Design".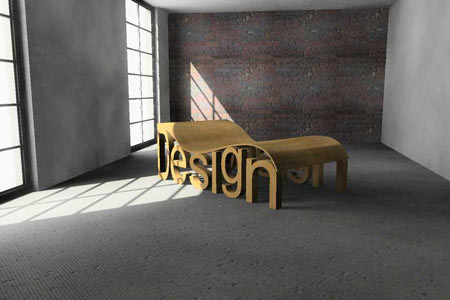 Also check out: Cradle Chair and Rocking Chair for Pet Owners