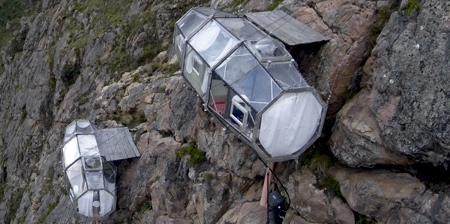 Transparent capsule hotel room safely attached to the side of a mountain allows people to sleep 400 meters above the ground.
Skylodge cliff suites located high above the Sacred Valley of Cusco in Peru.

Experience 1.5 hour climb straight up the mountain to spend the night under the stars in a sleeping capsule with its own private bathroom.

In the morning, eat delicious breakfast with a view in glass dining room pod before zip-lining back down to earth.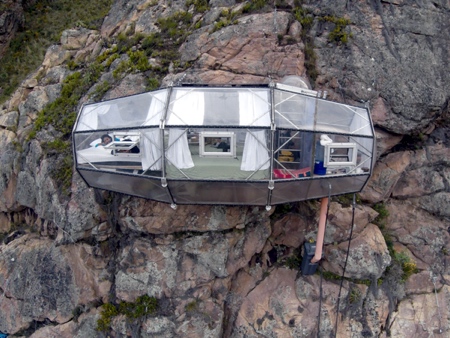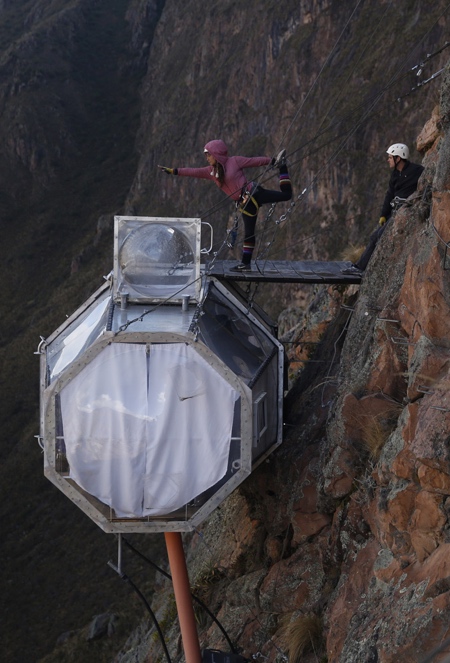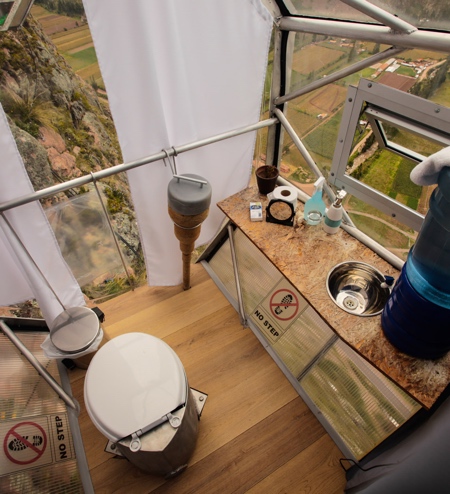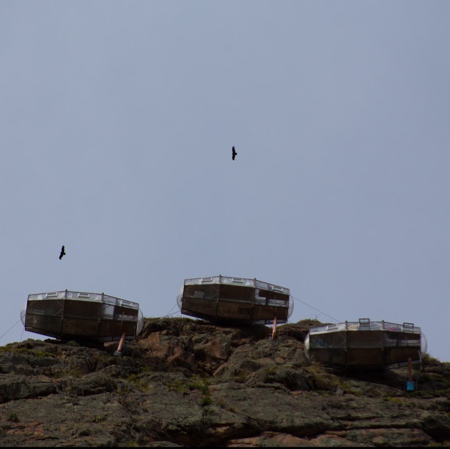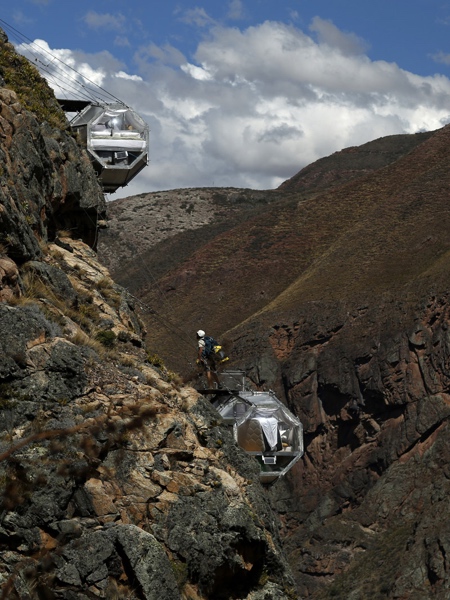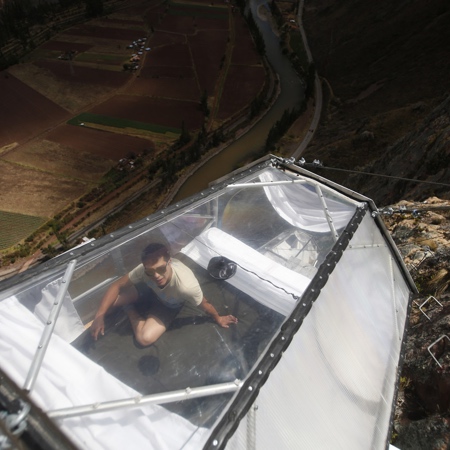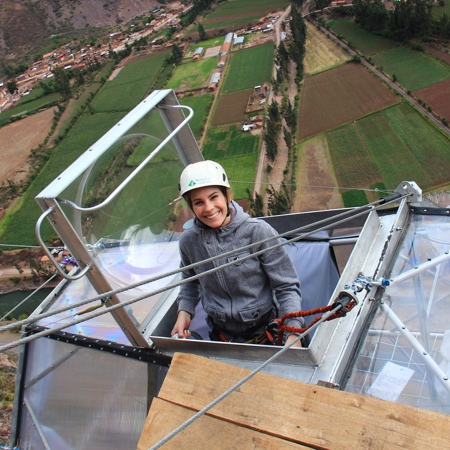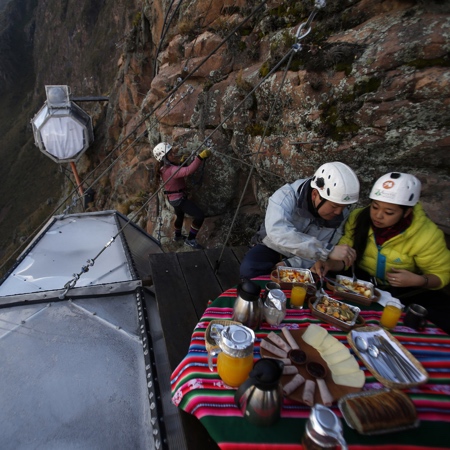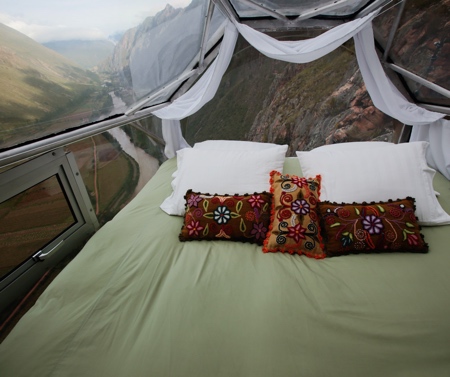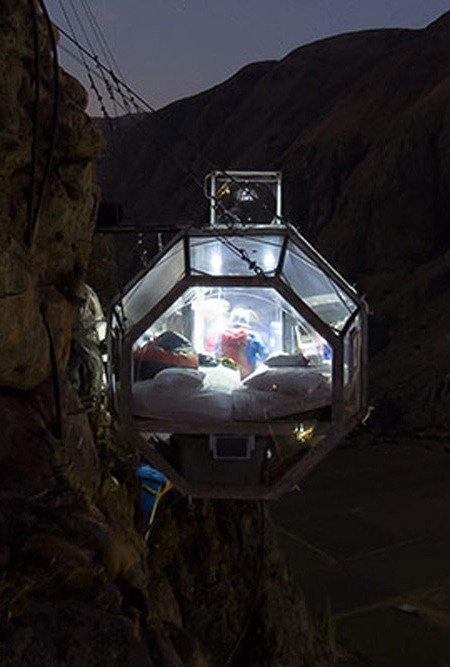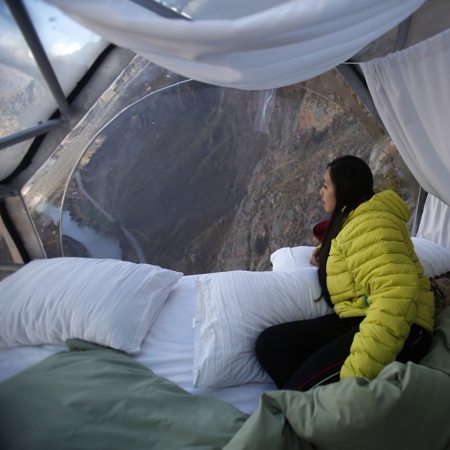 Also check out: Cliff House