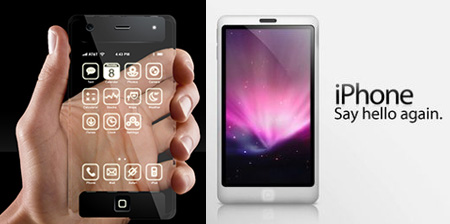 While the world is waiting for the announcement of the next generation Apple iPhone, we decided to showcase our favorite iPhone concept designs. Enjoy!
iPhone Concept from Japan
Apple iPhone concept by Japanese photographer Isamu Sanada.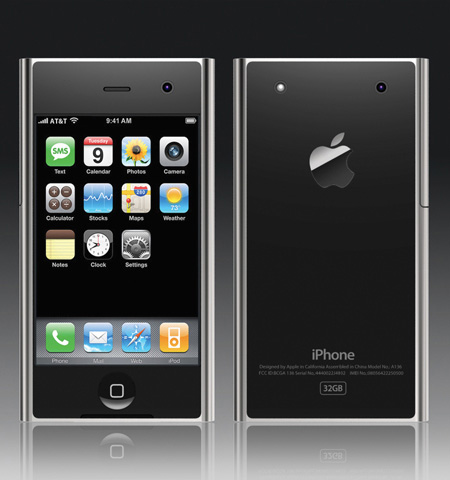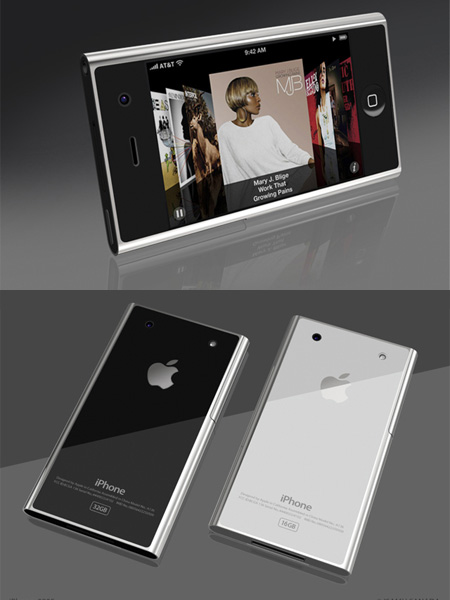 Apple iPhone Nano Concept
Creative iPhone Nano concept with microphone integrated into the earbuds designed by Tracy Hall.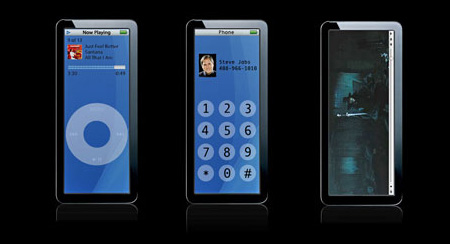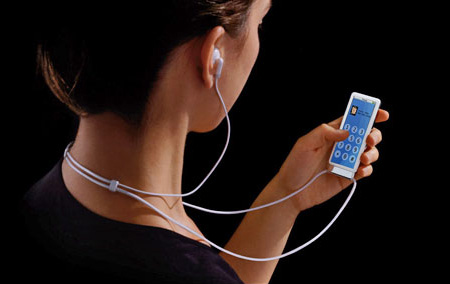 iPhone Slider Qwerty Concept
Apple iPhone Slider Qwerty concept designed by Aaron Besson.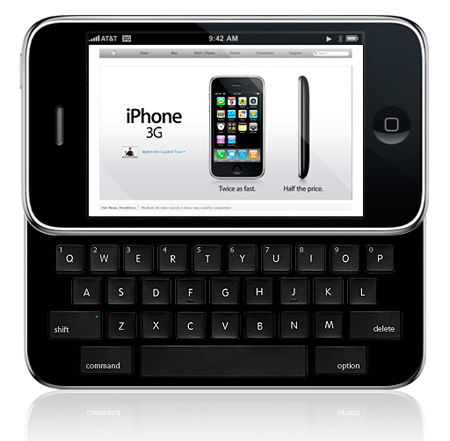 iPhone with iChat Concept
Designed by Rodolphe Desmare, this Apple iPhone concept was inspired by the curves and tapering of the Macbook Air.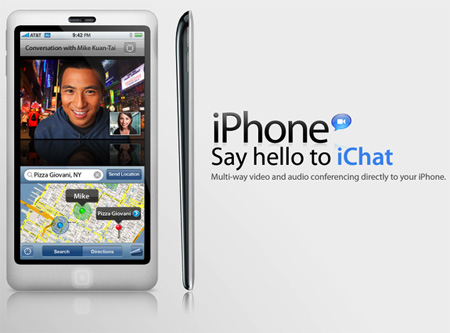 iPhone ELITE Concept
iPhone ELITE concept, designed by Mat Brady, comes with optional slide out keyboard and front-facing camera that enables video conferencing.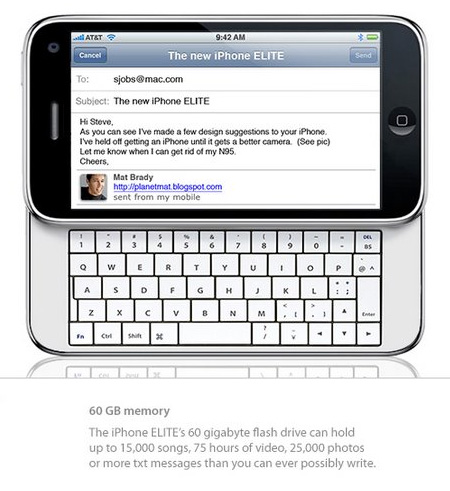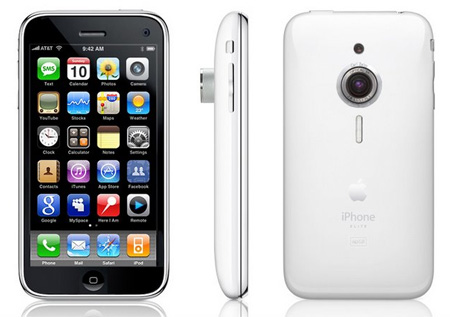 iPhone Pro Concept
Extended version of the iPhone ELITE concept with added direction pad and two buttons for better gaming.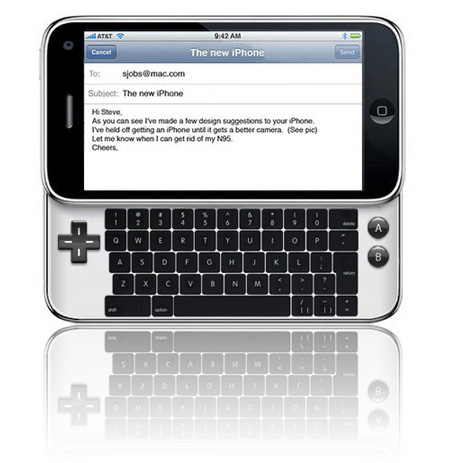 Titanium iPhone Concept
Beautiful titanium Apple iPhone concept designed by Jim Young.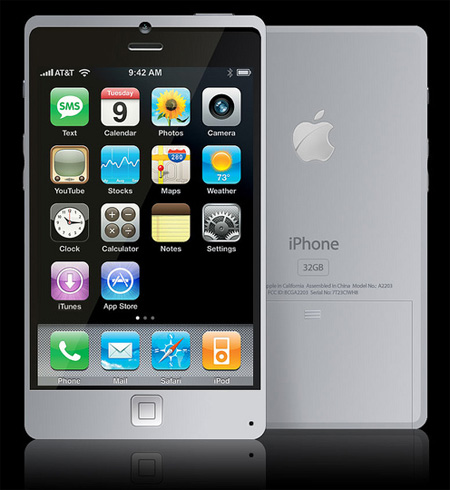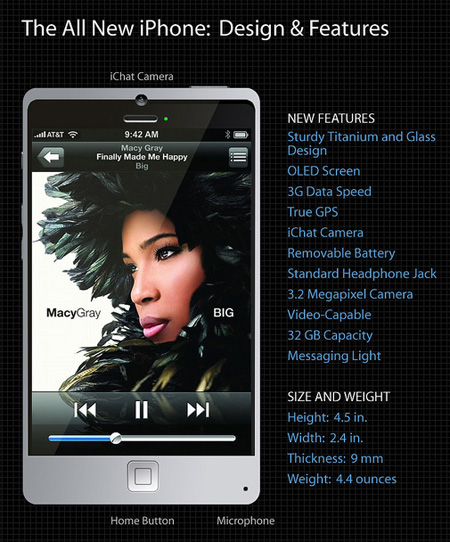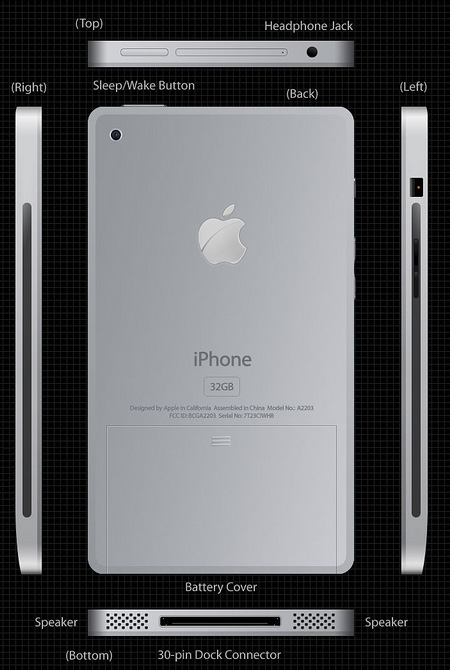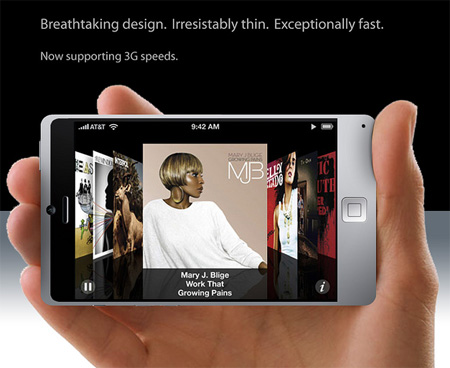 iPhone Air Concept
This is the iPhone Air, a duel touch screen iPhone with a clam shell design to protect both screens. When closed you can still see and control what is playing on your iPod as well as see an incoming call.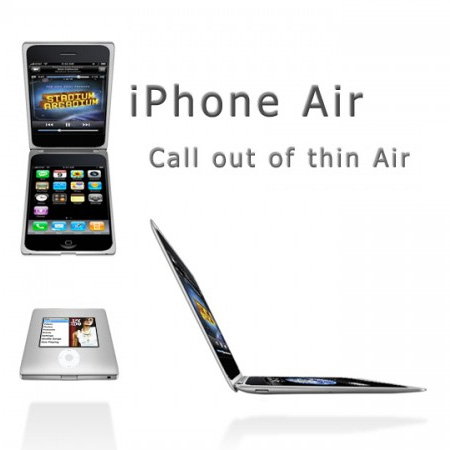 iPhone Nano Concept
Another beautiful Apple iPhone Nano concept design.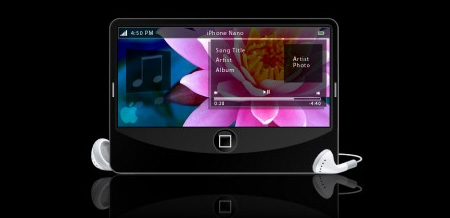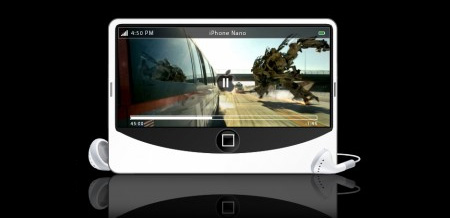 Futuristic iPhone Concept
See-through Apple iPhone concept designed by Robert Davis.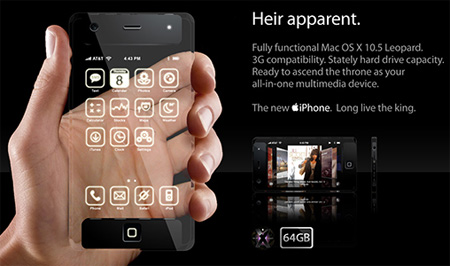 For more designs, check out: 12 Cool Apple iPhone Concepts