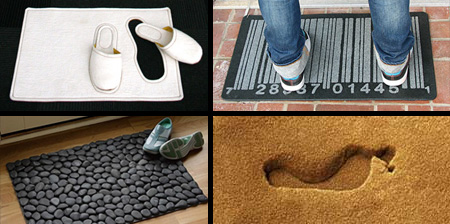 The most unique and creative rugs, carpets, area rugs and doormats from all over the world.
Persian Puzzle Rug
With the Persian Puzzle Puzzle by Katrin Sonnleitner you can puzzle your own floor or wall decor.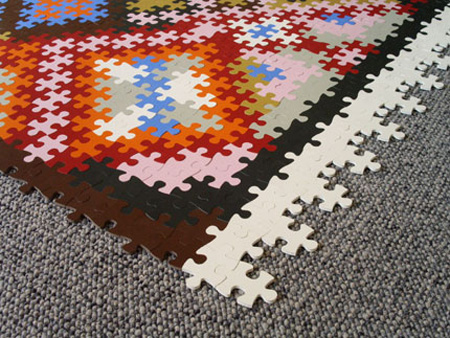 Finish Line Doormat
Congratulations, you have made it through another day!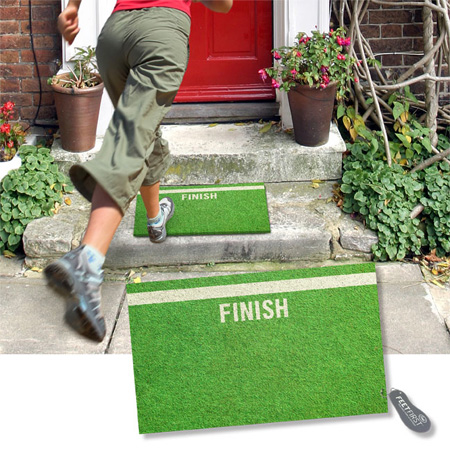 Bedside Slippers Rug
Bedside rug with porthole cut outs for your matching slippers.

Little Field of Flowers Rug
Flower shaped pieces of felt gives this carpet a beautiful appearance. Its surface is full of constant movement and volume.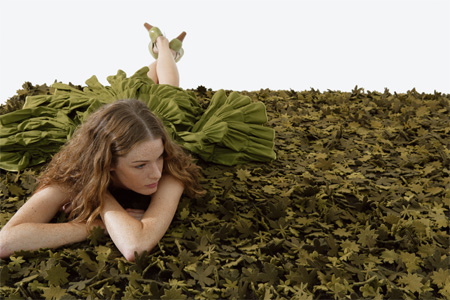 Barcode Doormat
After the robot uprising, place this stylish doormat in front of your house to show you are open and happy to be included in the first generation of capitulators.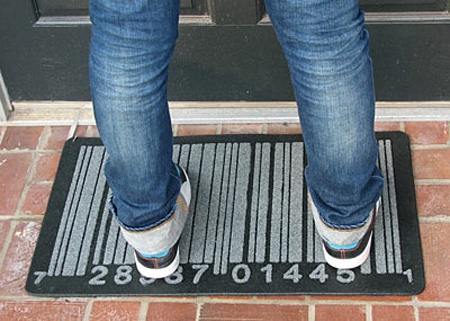 Woody Wood Rug
Creative rug by YL design is a is a print of cross-section of a tree.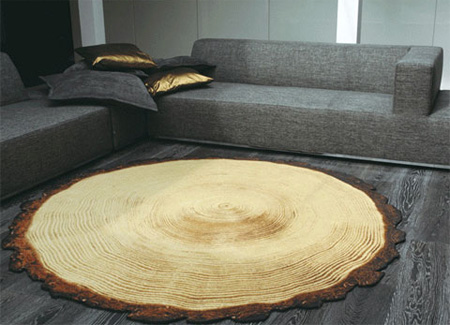 Moss Carpet
Creative bathroom carpet designed by Nguyen La Chanh.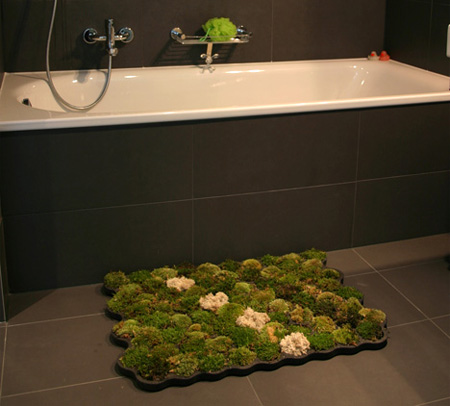 Swimming Pool Rug
Modern rug, titled "Grand Grand Splatch" by Puspam.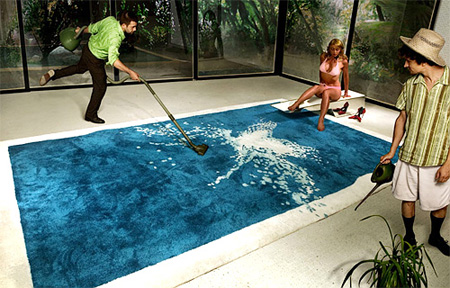 Forest Roll Rug
Designed by Aguiniga Design, this innovative foresty goodness folds up nicely when not in use.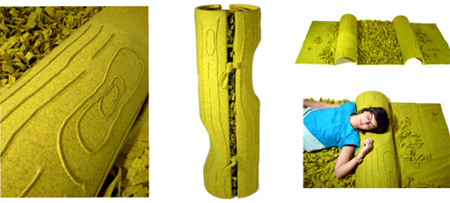 Hello Goodbye Doormat
Modern doormat features a clever Hello/Goodbye design.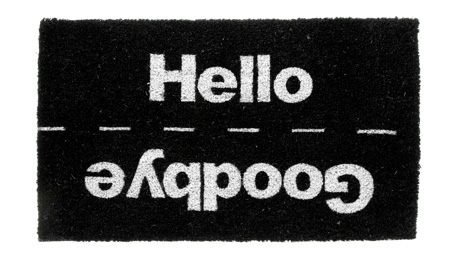 Modern Rugs by Madeleine and Dudley
Creative rug designs by incredible artists Madeleine & Dudley.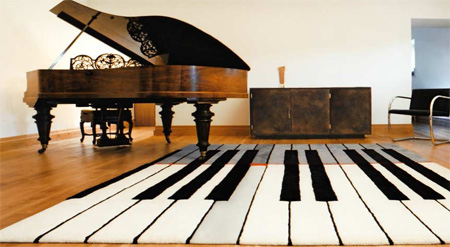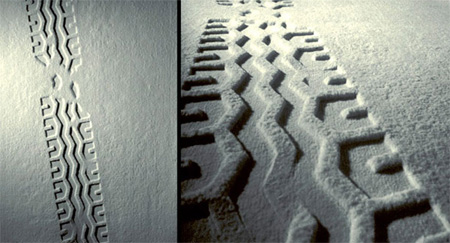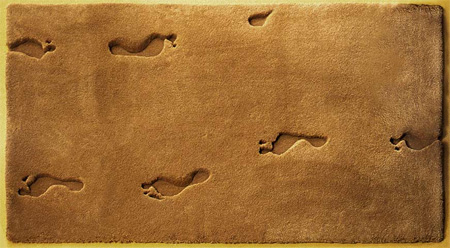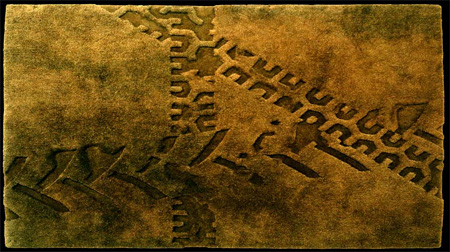 Breakfast Eggs Rug
Sunny Side Up Shag Rug by Designer Valentina Audrito.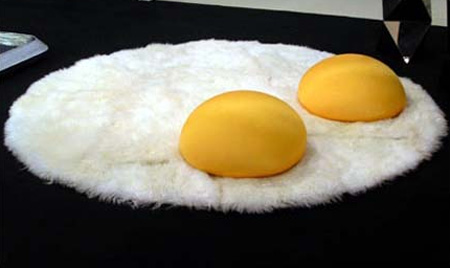 Steel Doormat
Beautiful modern doormat made from high-grade steel.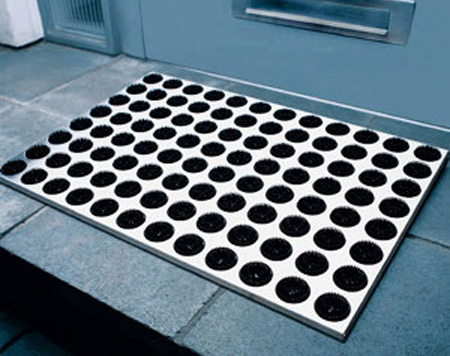 Global Warming Polar Bear Rug
Following the age-old tradition of using rugs as a means for communication and a cultural record, this rug is portraying global warming in a scene that invites us to reflect on our impact on today's world.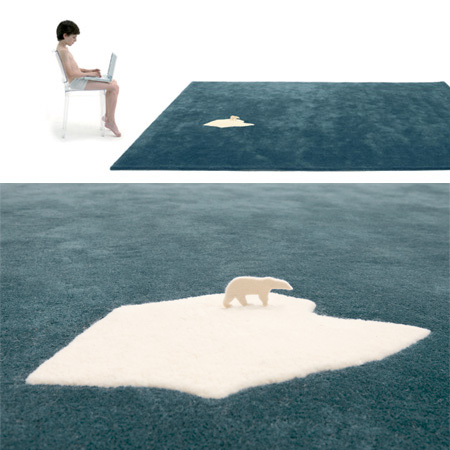 Drop Dead Rug
Concept rug design by Alex Carpenter that draws it's inspiration from the classic chalk outline in movie murder scenes.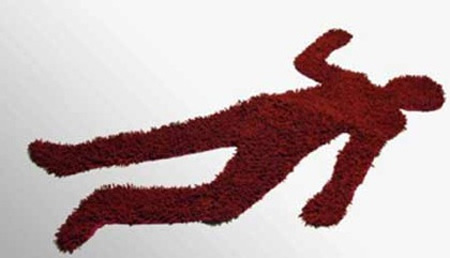 Bicycle Tires Rug
Bicicleta Rug from Nani Marquina is made out of recycled bicycle tires.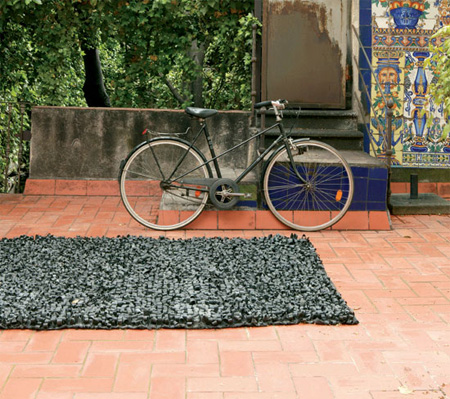 Binary Doormat
This stylish looking mat is really just the phrase 'welcome' encoded in binary.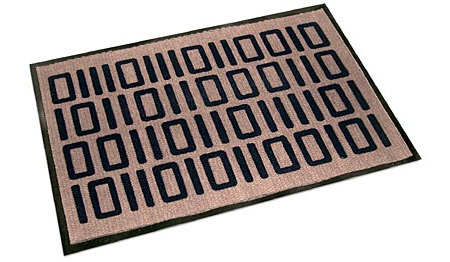 Type Rugs/Doormats
Beautiful custom type rugs from johnpourhome.com.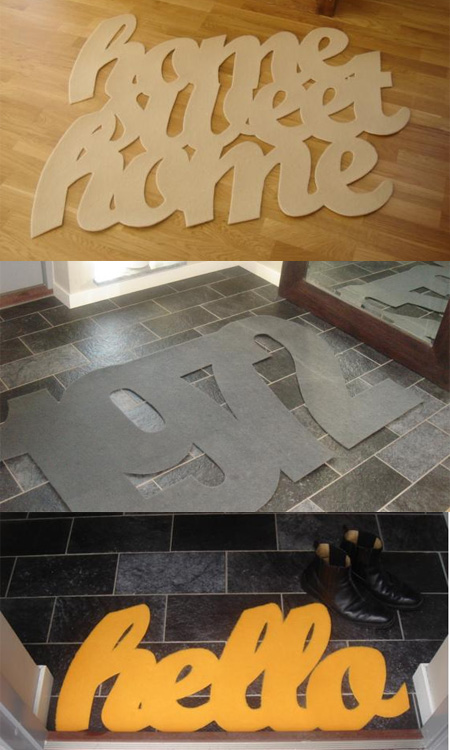 Roses Rug
Beautiful roses rug designed by Nani Marquina.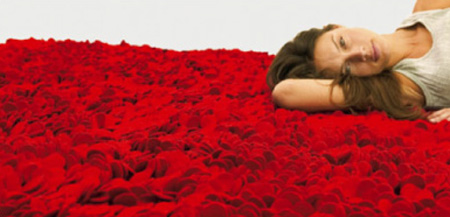 Top Floor Ethereal Rug
An organic floral pattern reaches into the whitespace on this rug, yet this pattern is more than grooves and layers. Designer Esti Barnes has cut these layers right through the rug itself, exposing the bare wood below.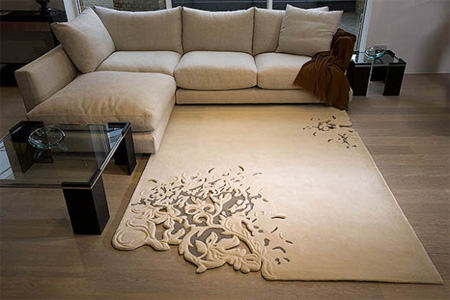 Black River Stone Doormat
Washed and polished river rocks are hand-applied with strong adhesive to a durable backing of indoor-outdoor carpet.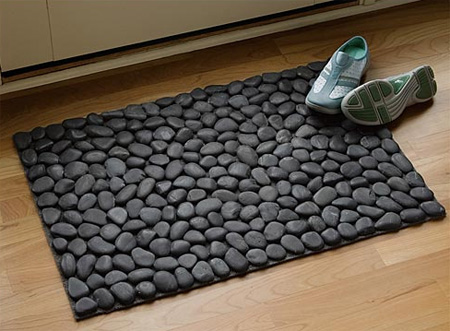 Also check out: Floor Transforms into Furniture