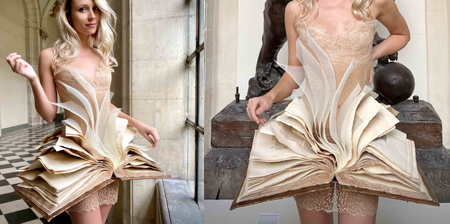 Beautiful and creative dress features three-dimensional book, complete with flowing pages, proudly showcased in front of the outfit.
Sylvie Facon takes old books that aren't worth much and gives them a new purpose. Fashion designer uses a variety of techniques to transform them into something unique.

By combining leather, old paper, tulle, rattan, and lace, she creates stunning dresses and wearable works of art.

Witness the fusion of literature and fashion in a truly enchanting book dress.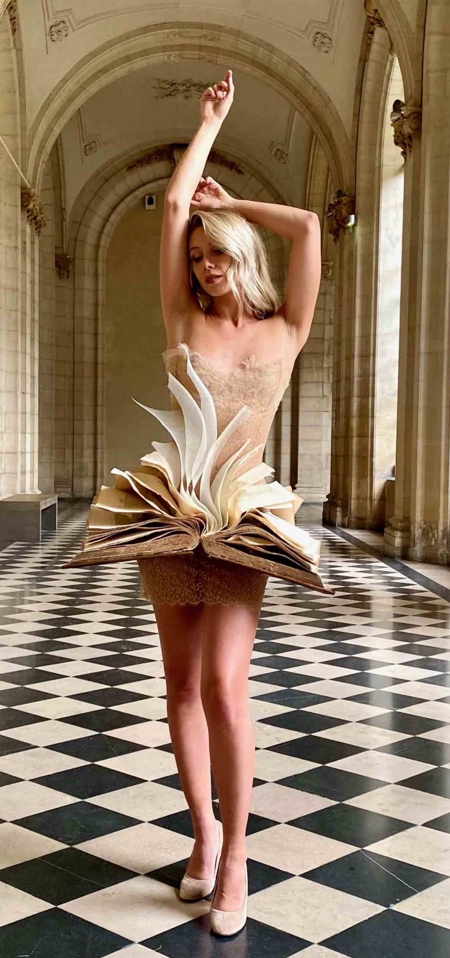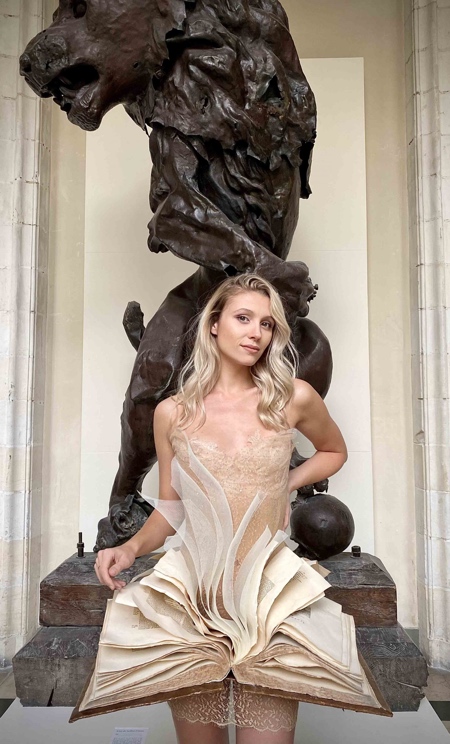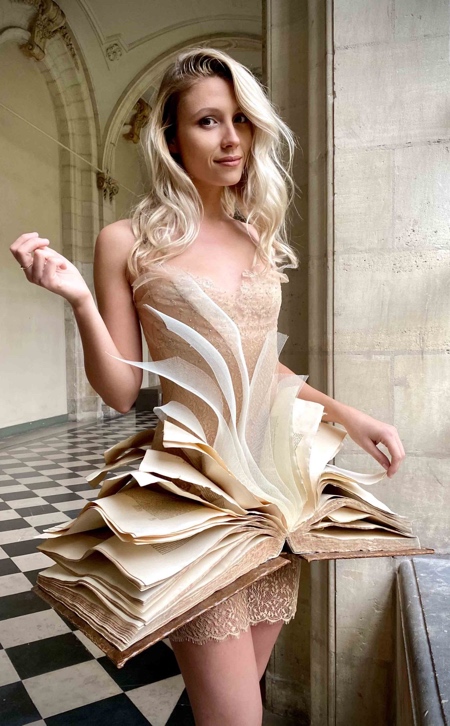 Also check out: 10 Cool and Unusual Dresses