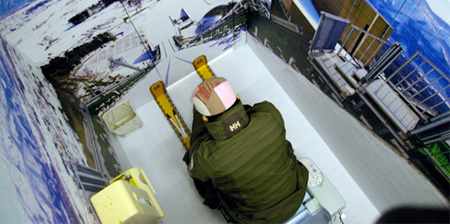 Brilliant marketing campaign for Georgia Max Coffee allows everyone to feel like a ski jumper at the top of the ramp.
Tugboat advertising agency has redesigned a number of toilets at popular ski resorts in Japan:
The cubicles were fully wrapped on all sides, so that the person would have a ski jumper's view when they were sitting on the loo. The person could look down at their skis and see the steep ski jump slope ahead of them.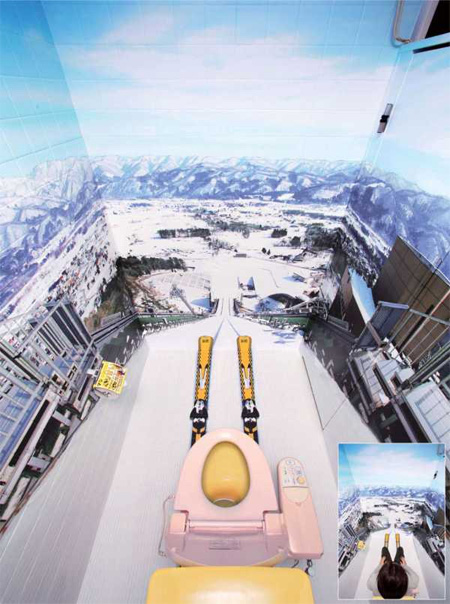 The toilet paper holder carried the only brand messaging in the cubicle, reading: "Seriously kick-ass intensely sweet for the real coffee super zinging unstoppable Max! Taste-explosion!"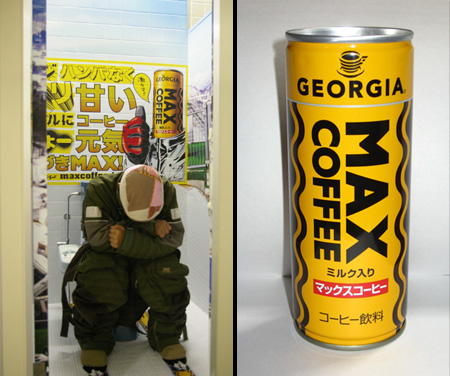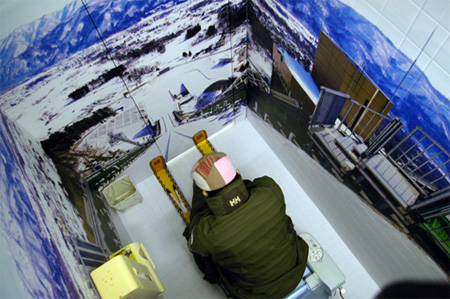 Advertising Agency: Tugboat, Tokyo