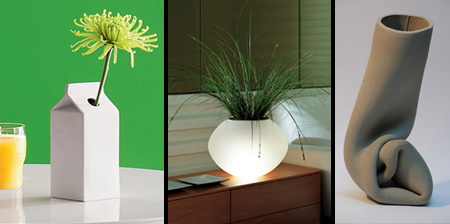 Creative and unusual vase designs that will look great in any home or office.
Leather Vases
Modern vase designs that look like stitched leather are actually made from high-quality porcelain.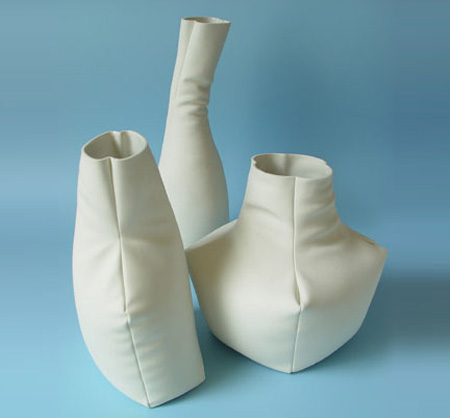 Tilting Vase
Intelligent vase designed by David Sweeney begins to 'lie down' when it needs water.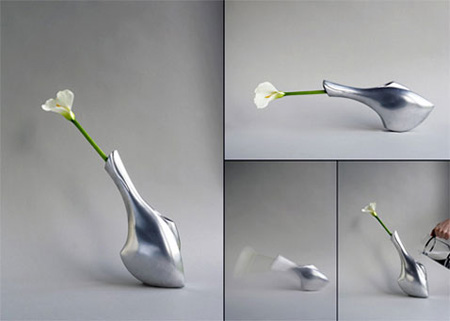 Swell Vases
German designer Anika Engelbrecht combines simple ceramic vessels with colourful balloons to create modern swell vases.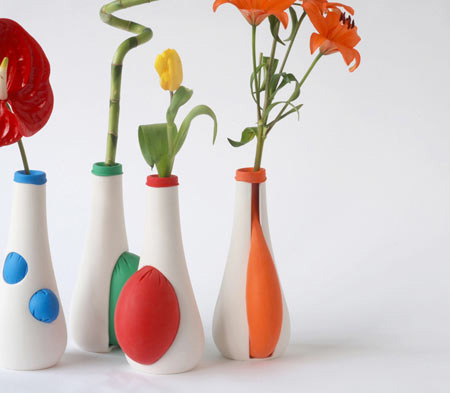 Split Wood Vase
Creative vases from the Laminated Bamboo Lumber Project by Japanese design collective Teori.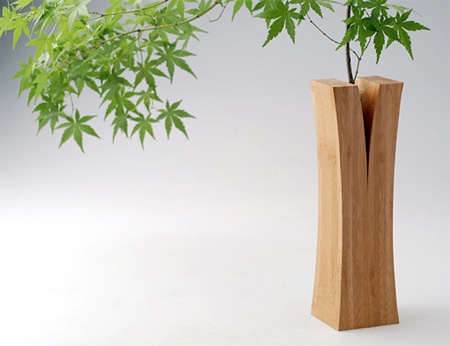 Unlimited Edition Vases
Unusual modern vase designs by Pieke Bergmans.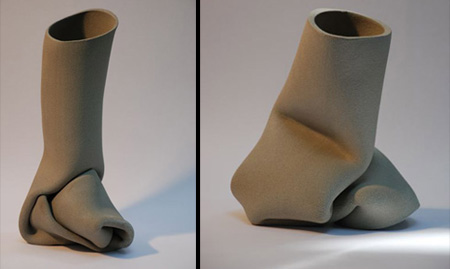 Luna Vase
Beautiful Luna ceramic vase designed by Eero Sairanen.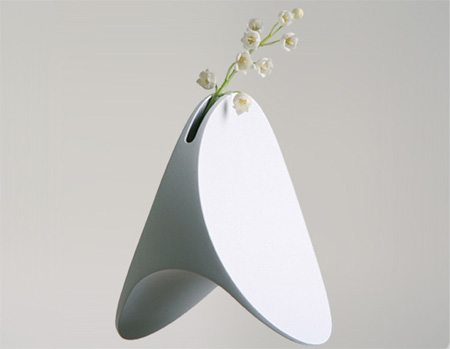 Onion Vase
Stretching the limits between natural and artificial objects in order to raise the question where does the vase end and the flower start.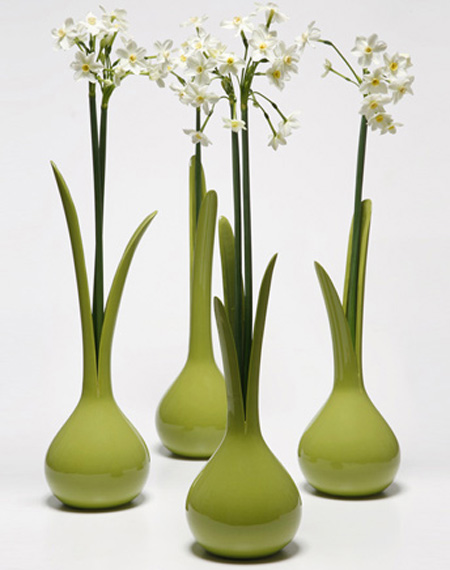 Crevasse Vase
Beautiful steel vase designed by Zaha Hadid for Alessi.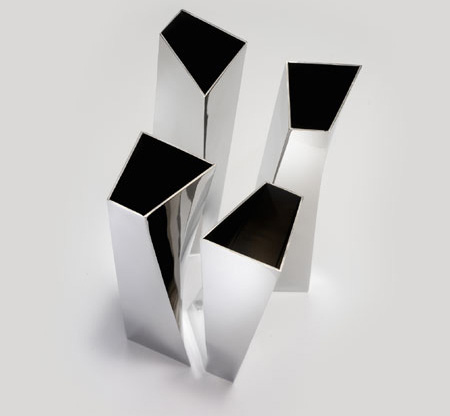 Biosfera Lamp Vase
Creative table lamp design that doubles as a vase.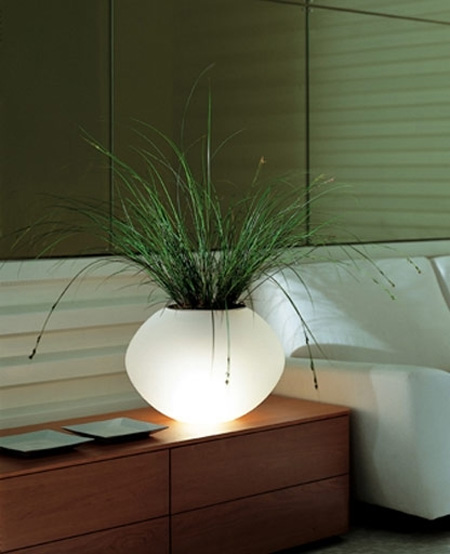 Zipper Vase
The zipper vase can adjust itself according to your flower arranging needs. Whether a single stem or a large bouquet, this vase can contain it.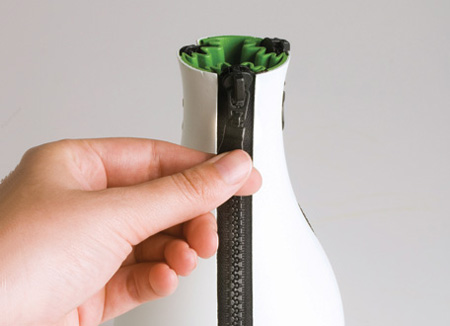 Hula Hoop Vase
A series of stackable elements, that once stacked may be used to encompass an empty wine bottle. The bottle thus becomes a one flower vase, providing it with a new guise and a new use.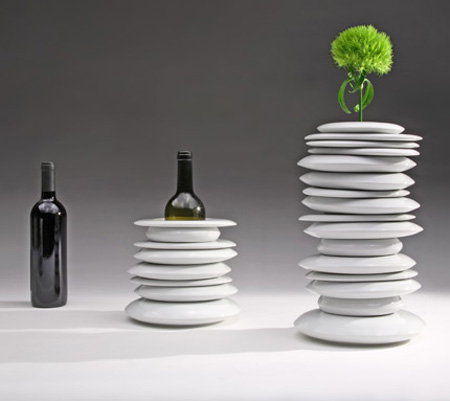 Sprout Vase
Beautiful single flower vase designed by Guido Costantino.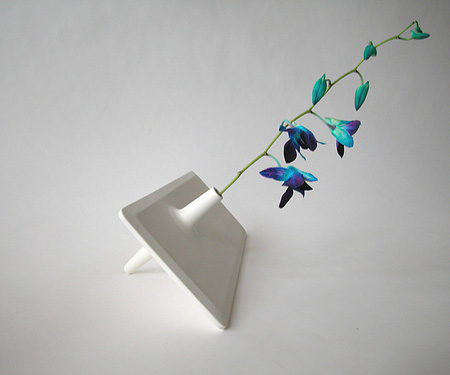 Hidden Vase
Designed by Dan Yeffet, the central shaft of the vase is practically hidden  behind the vein-like structure.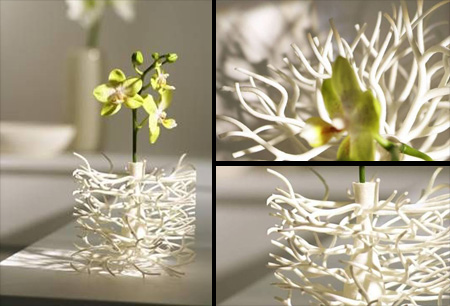 Milk Carton Vase
U.K. designer James Burgess pours a dash of whimsy into white porcelain. Perfect for dunking one, two or three flowers.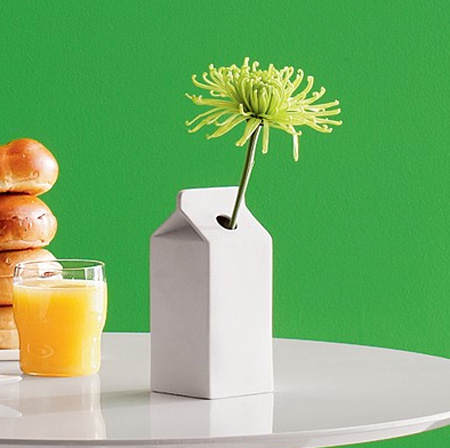 Metal Vases
Modern Azcast vases are hand-molded, hand-poured, and hand-finished from 100% recycled aluminum.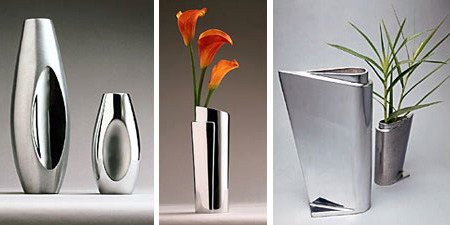 Also check out: 17 Creative and Unusual Vases