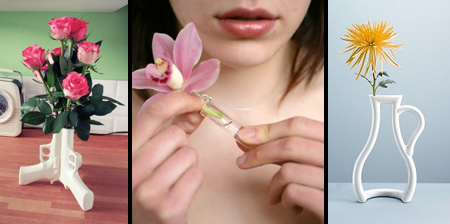 Beautiful and creative vases designed for people who love to display flowers.
Heart Vase
Creative flower vase looks like anatomically correct human heart.
Plate Vase
Unusual porcelain vase comes with two integrated food plates.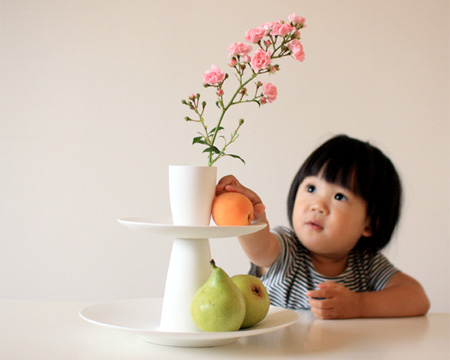 Sand Vase
Creative vases made out of sand and resin by Yukihiro Kaneuchi.
Peaceful Bomb Vase
Designed to remind about life and peace, instead of destruction. [buy]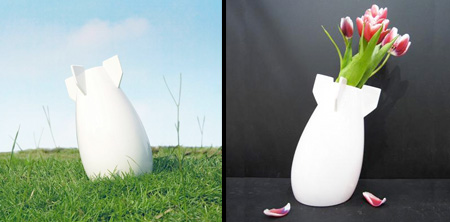 Balloon Vases
When the balloon shrivels, you will know to add more water.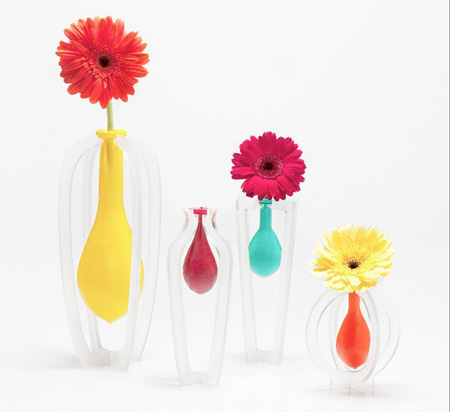 Swan Vase
Black and white vases made from the mold of an old chair leg.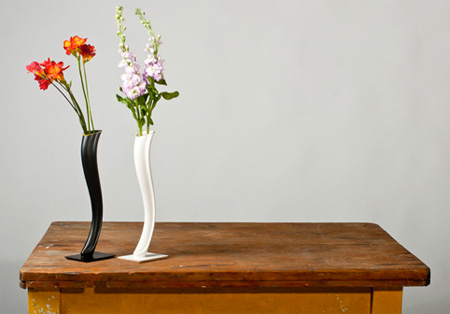 Pipe Vases
Series of unusual vases created from PVC pipes of different sizes.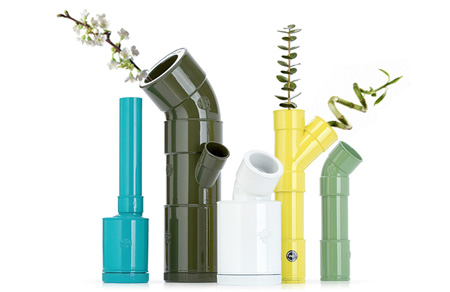 Whale Vase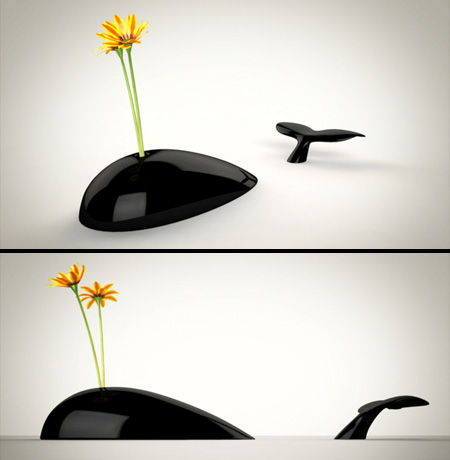 Photo Frame Vase
Fotoflora vase has removable wooden frame for your photographs. [buy]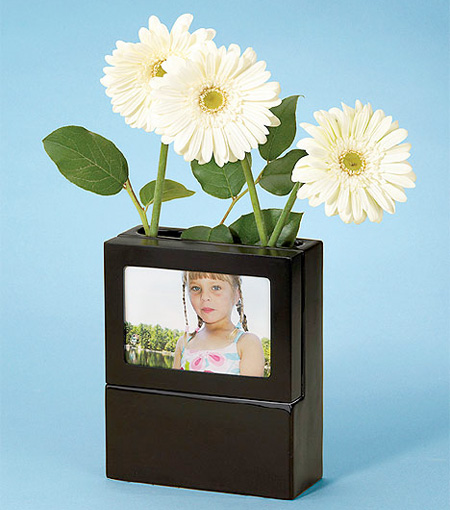 Bikini Vase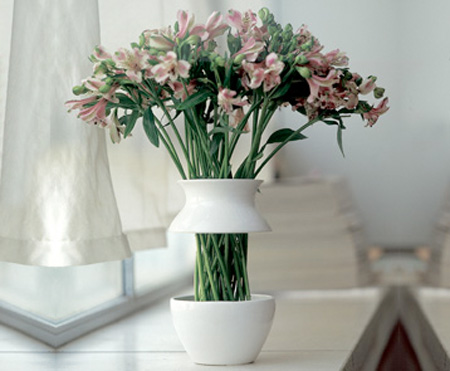 Knotted Vase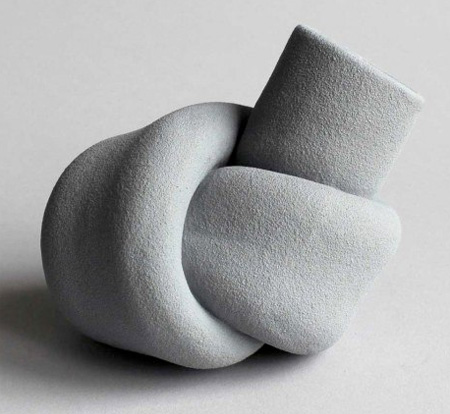 Banana Vase
Creative black and white vases designed to look like bananas.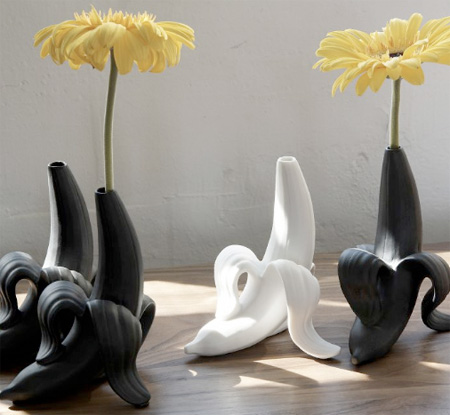 Esher Vase
Modern vase designed by Michael Nitschke illustrates growth.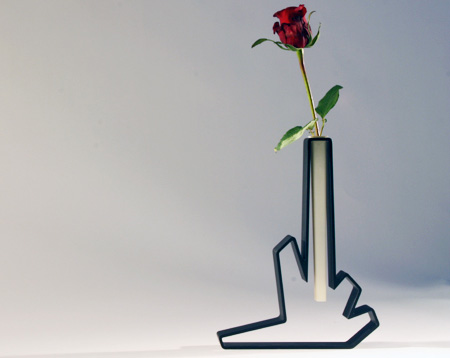 Lace Vase
Soft vase allows you to use plastic and glass bottles in a new way.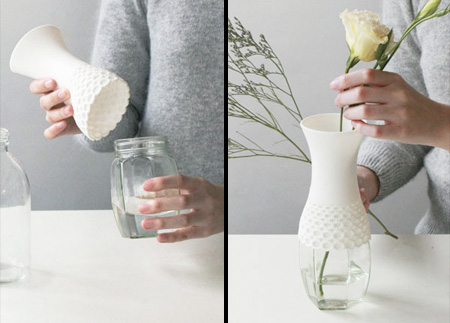 Wearable Vase
Glass necklace that allows you to wear beautiful fresh flowers.
Gun Vase
Fill with water and drop flowers into the barrels of ceramic gun vase. [buy]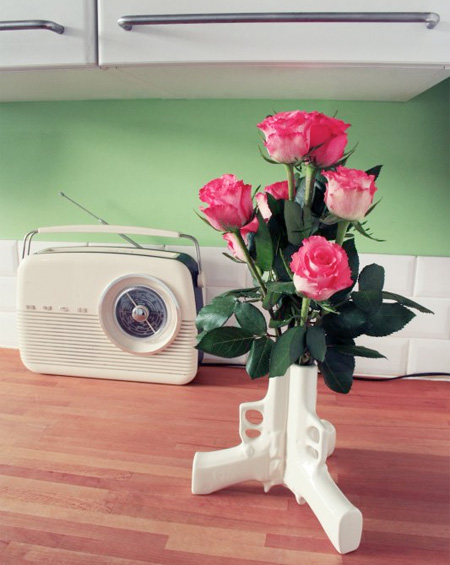 Outline Vase
Unique vase designed by MoMA makes a single flower look striking. [buy]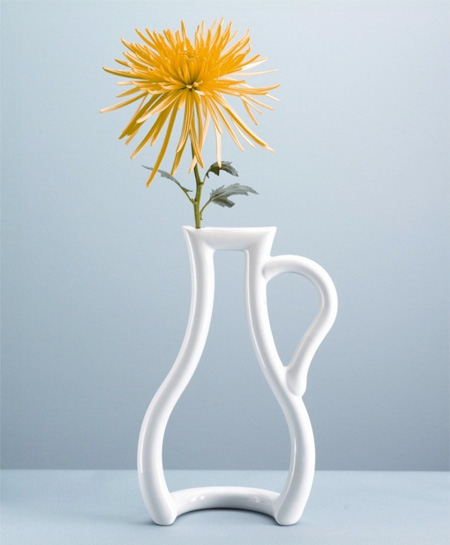 For more vase designs, check out: 15 Modern and Creative Vases