Modern camping tents and creative tent designs from all over the world.
Decathlon 2 Second Tent
It only takes 2 seconds to setup this tent. How? Just remove the plastic strap and throw it in the air.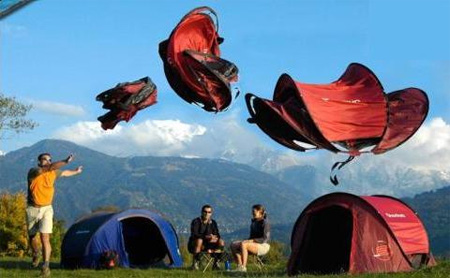 Car Tent
Unusual car tent designed to look like a car cover, so you can go camping in the city without being disturbed.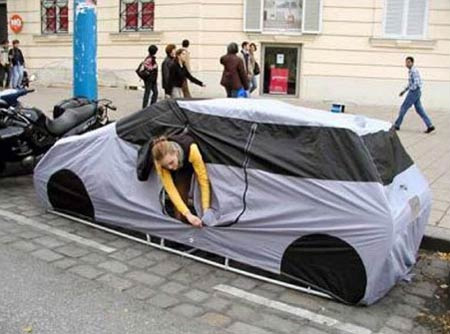 Nyamuk Tent
Compact sleeping bag that transforms from full camping tent into hammock complete with mosquito net.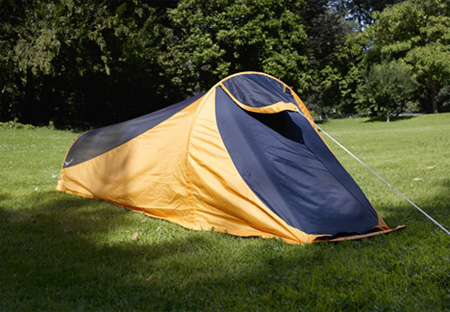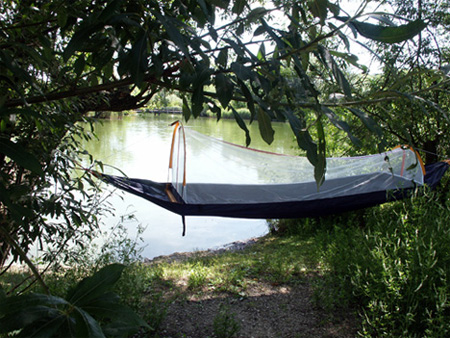 Emergency Tent
Patrick Wharram's Lightweight Emergency Shelter is a mini building that is easy to transport and can be erected almost immediately.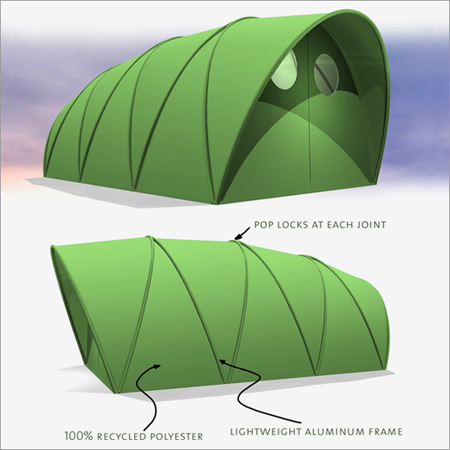 Treepee
Exciting new product that combines the timeless appeal of a tree house with the practicalities of an all weather tent, as well as the excitement of Aerial suspension to create a whole world of possibilities.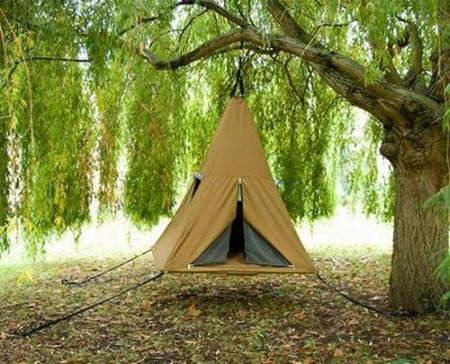 Piilo Indoor Tent
Designed by Markus Michalsky "for the interior as a private secret retreat," having this creative tent in your home will surely get some conversations started.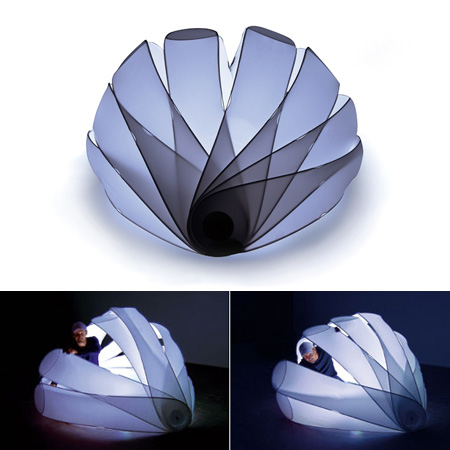 Star Gazer Tent
The Star Gazer tent features unique skylines in the sleeping area to give you that feeling of sleeping under the stars but with the added protection of the tent.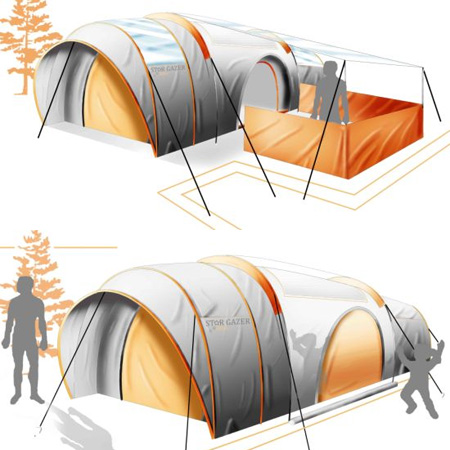 Dress Tents
Created by Robin Lasser and Adrienne Pao, the Dress Tent art project consists of wearable architecture and large-scale color photographs that merge the dress tent sculpture with its companion landscape constructing a fashion of place.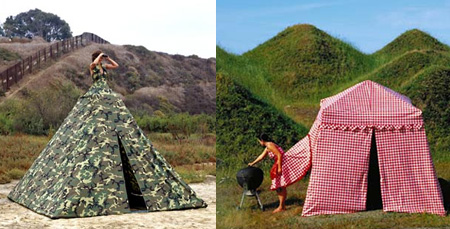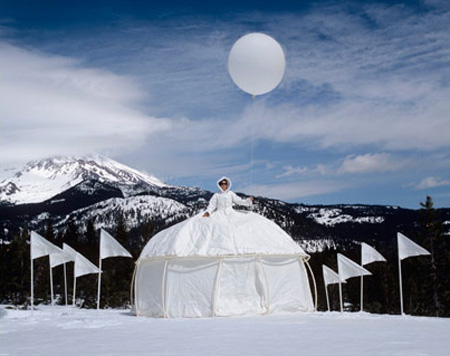 Respite Tent
Respite is a shelter made for people on the move. It's red nylon shell transforms into a hammock when you need to relax after a long day's hike, and easily turns back into a tent when you need the rest.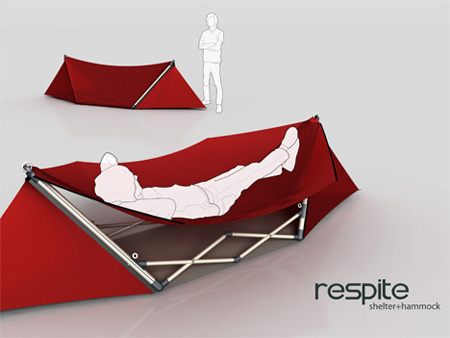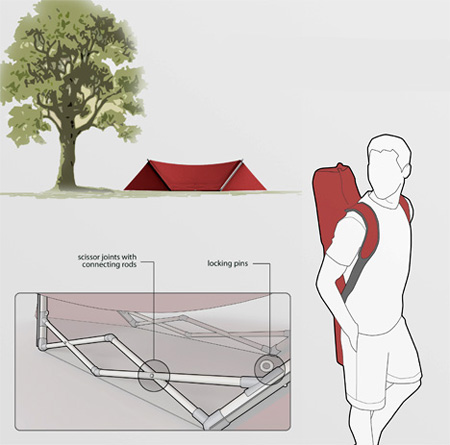 Treetent
Dutch designer Dré Wapenaar has earned international fame for making the world's coolest architectural tents. Nestled among the branches, up off the ground, there's a nine-foot-diameter hardwood floor and groovy round mattress inside.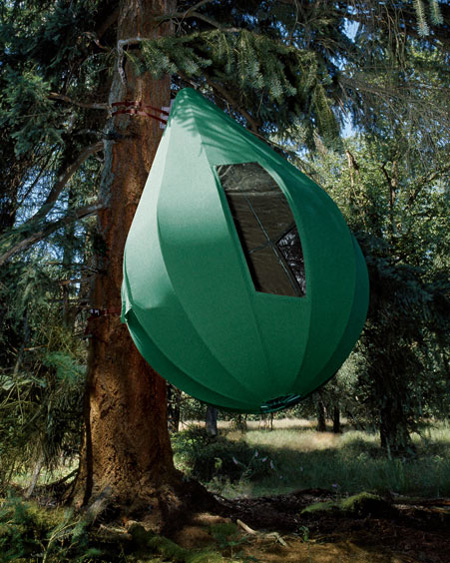 Also check out: Transparent Camping Tent and VW Camper Van Tent