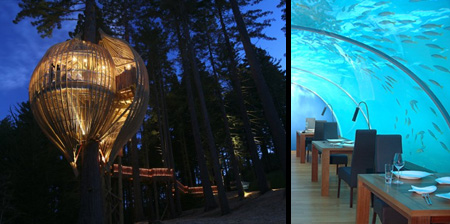 Collection of unusual restaurants that provide unique dining experiences.
Dinner in the Sky
Dinner in the Sky is hosted at a table suspended at a height of 50 metres. It accommodates 22 people around the table with three staff members in the middle (chef, waiter, entertainer).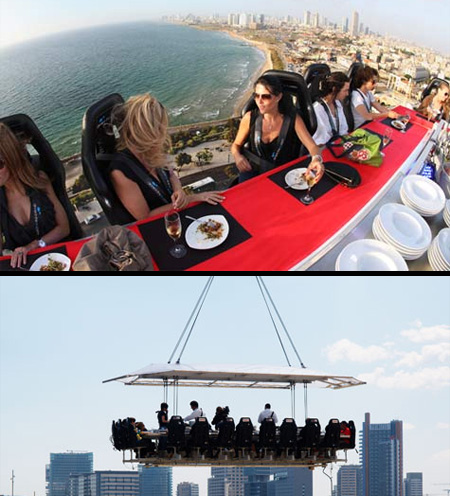 Hospital Restaurant in Latvia
The restaurant looks like a medicine cabinet and the food is served in flasks and operating-room's dishes. In addition, the customers can be tied up in straight jackets.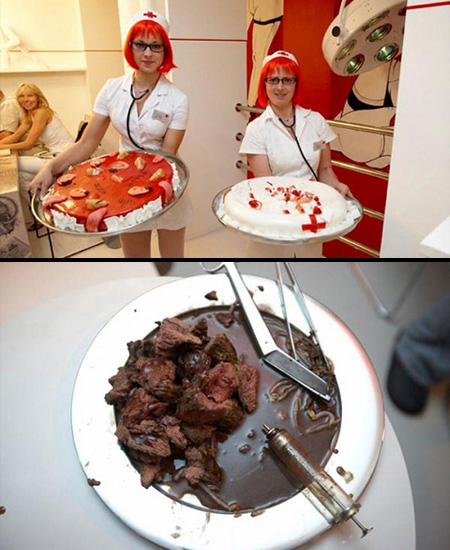 In The Dark Restaurant in London
Dans Le Noir restaurant in London employs blind waiters who lead customers to and through the pitch-black dining experience.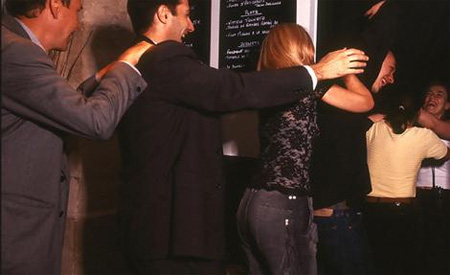 Ice Restaurant in Dubai
Chillout is the first ice lounge in the Middle East where everything from decoration, furniture and teacups is made from ice.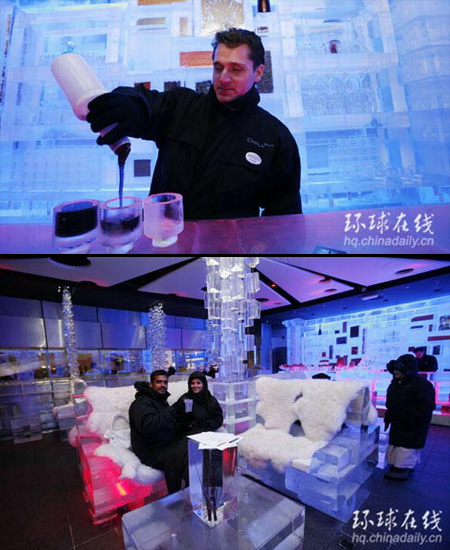 Toilet Restaurant in Taiwan
Creative restaurant in Taipei, Taiwan with modern decor and full-on toilet theme.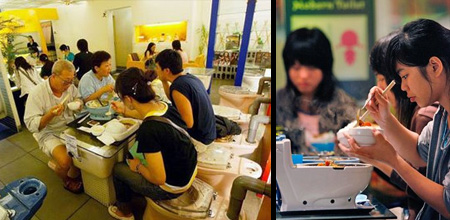 Ninja Restaurant in New York
The only restaurant in the world where Ninjas serve you.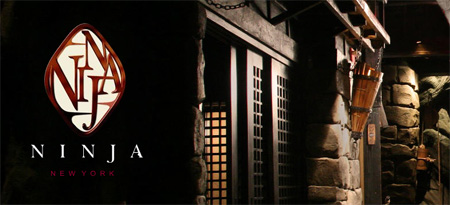 Greenhouse Restaurant in Amsterdam
De Kas restaurant in Amsterdam, Netherlands is located in a greenhouse, where they grow their own vegetables.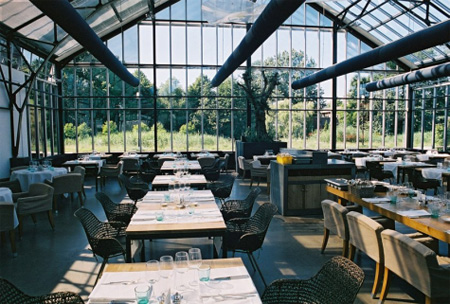 Prison Restaurant in Tokyo
Alcatraz is a prison themed restaurant in Tokyo, Japan. The patrons are escorted to their "cells" before they are served cocktails named "Lethal Injection".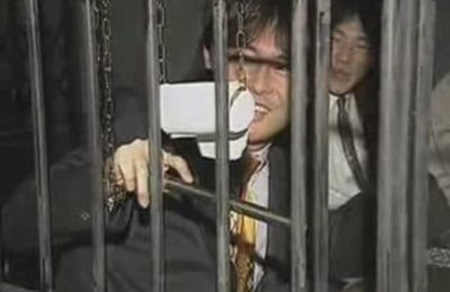 Beautiful underwater restaurant secured 5 metres below sea level at the Hilton Maldives Resort & Spa in Rangalifinolhu, Maldives. The restaurant has a capacity of 14 people and is encased in transparent acrylic roof offering 270° panoramic view to its customers.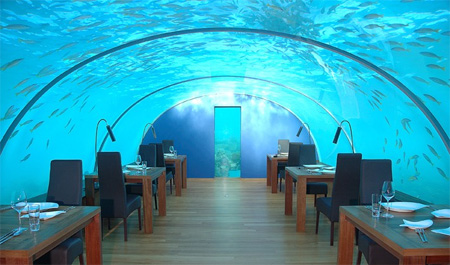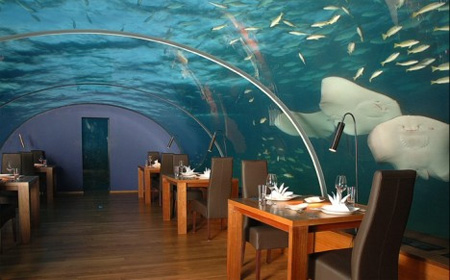 Treehouse Restaurant in New Zealand
This unusual restaurant in Auckland, New Zealand was designed by Peter Eising and Lucy Gauntlett from Pacific Environments Architects.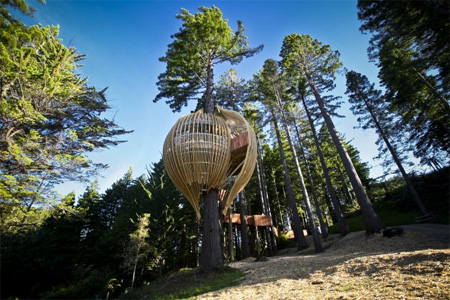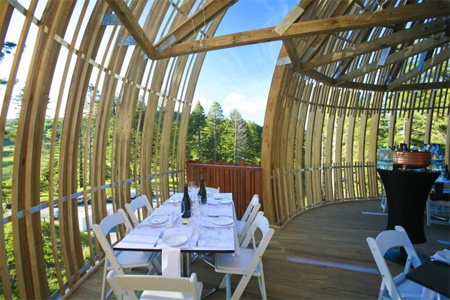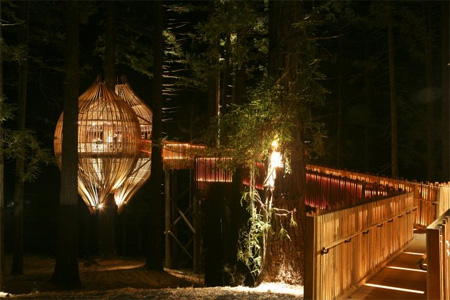 For more destinations, check out: 12 Unusual and Creative Hotels