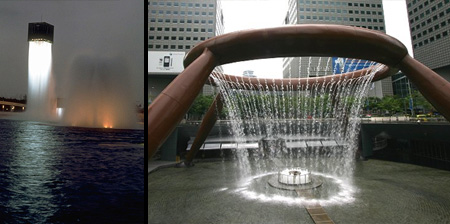 Beautiful fountains and creative fountain designs from all over the world.
Bellagio Fountains
Breathtaking fountains of Bellagio in Las Vegas were destined to romance your senses.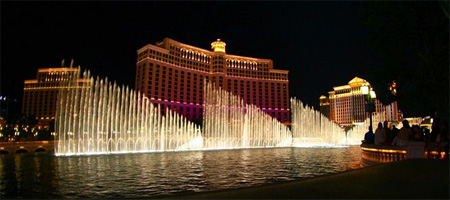 Swarovski Face Fountain
This amazing fountain forms an entrance to the Swarovski headquarters in Wattens, Austria.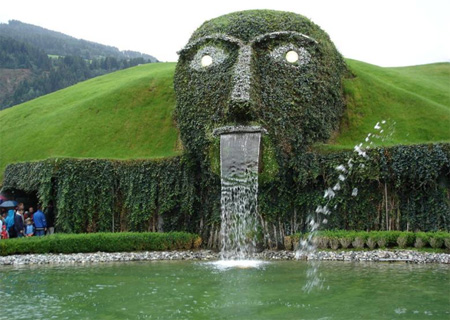 Floating Fountains
Isamu Noguchi took the concept of water supported fountains to another level when he created this incredible looking set of fountains that look like they are taking off under the force of their own water jets.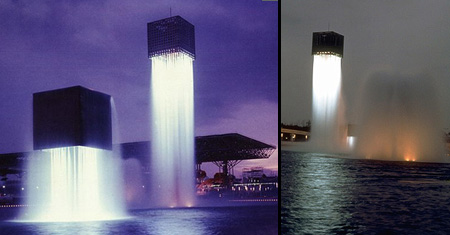 Vortex Fountain
Beautiful water fountain, titled Charybdis, designed by William Pye.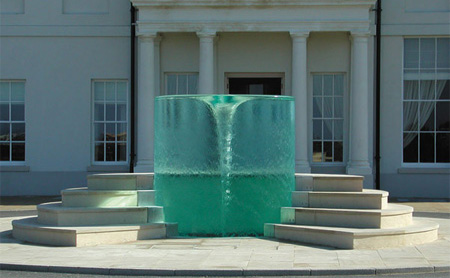 Fountain of Rings
Located in downtown Atlanta, Georgia, this interactive fountain features computer-controlled lights and jets of water synchronized with music played from speakers in light towers surrounding the fountain.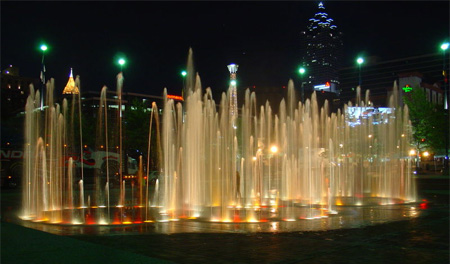 Crown Fountain
Interactive work of public art featured in Millennium Park, which is in the Loop community area of Chicago, Illinois, United States.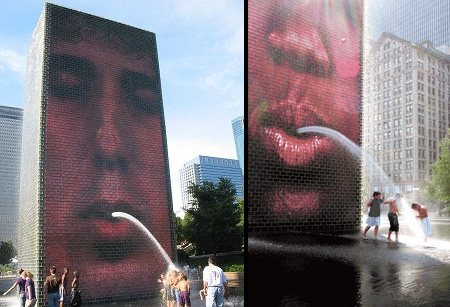 Banpo Bridge Fountain
Creative bridge fountain crosses the Han river in the Seoul capital of South Korea and is a major tourists attraction.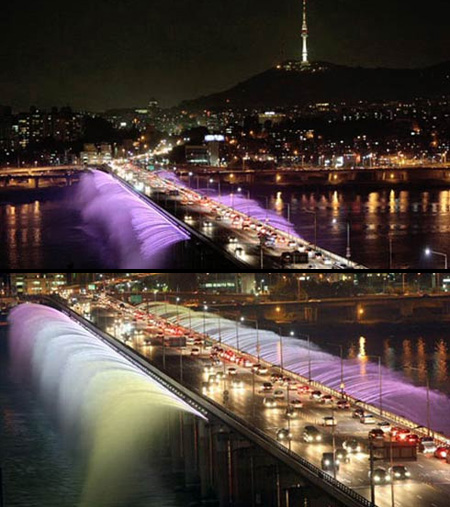 El Alamein Fountain
Beautiful fountain and war memorial in the city of Sydney, New South Wales, Australia.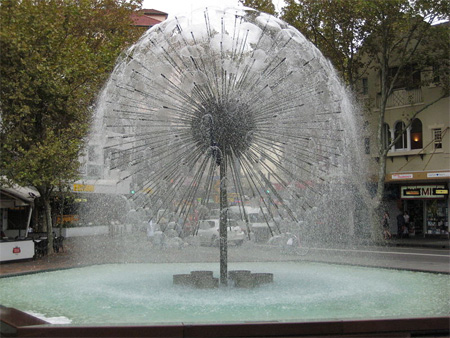 Dancing Fountain in Dubai
World's tallest fountain in Dubai Mall in UAE, located at the base of Burj Dubai.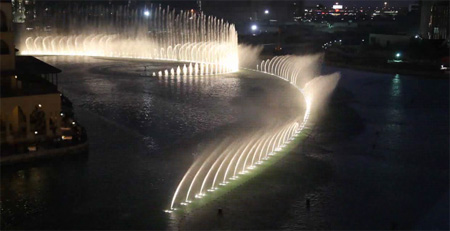 Fountain of Wealth
Unique water fountain located in one of Singapore's largest shopping malls, Suntec City. [link]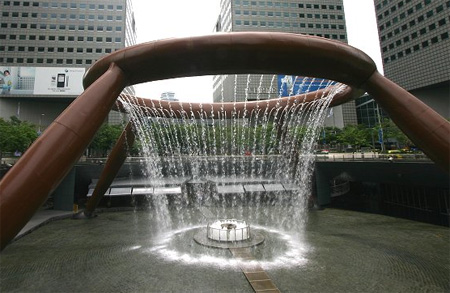 Also check out: Doggie Fountain