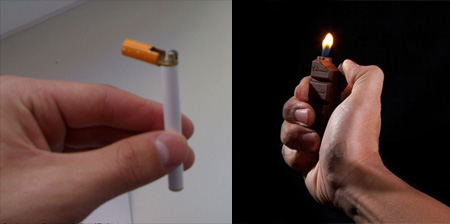 Modern cigarette lighters come in all shapes and sizes. This post showcases our favorite examples of unusual and creative lighter designs.
Doublemint Gum Lighter
Cool lighter that looks like a packet of Doublemint chewing gum.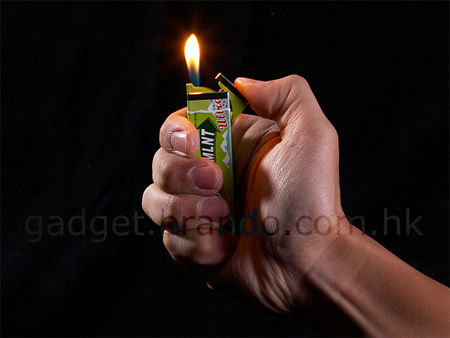 Match Lighter
Creative giant sized match that is actually a lighter, not a match.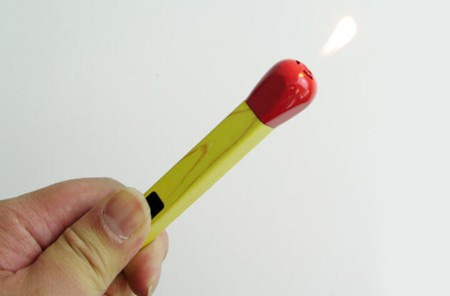 Giant Lighter
Big Daddy lighter is nearly 7′ tall and holds 6 ounces of lighter fuel.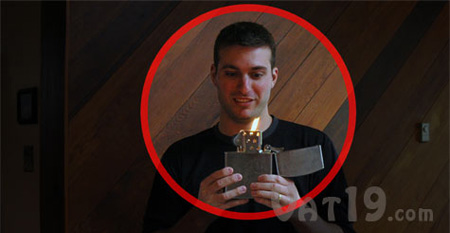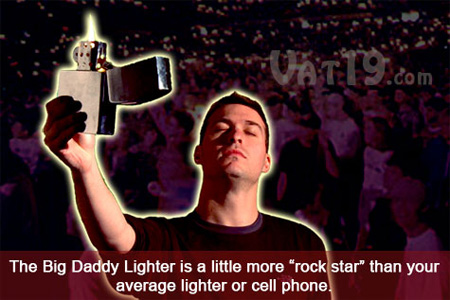 Battery Lighter
"Durasell" lighter is designed to look like a C-type battery.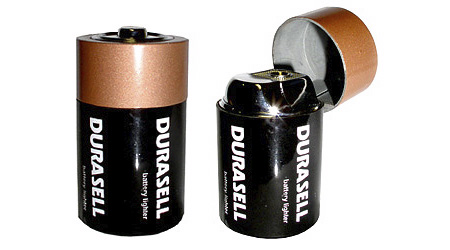 Gold Bar Lighter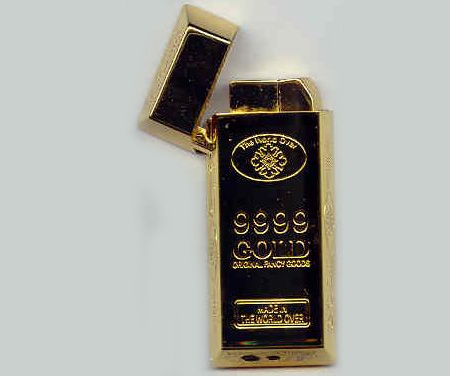 Cigarette Lighter
Unusual cigarette-shaped lighter blends in with its surroundings.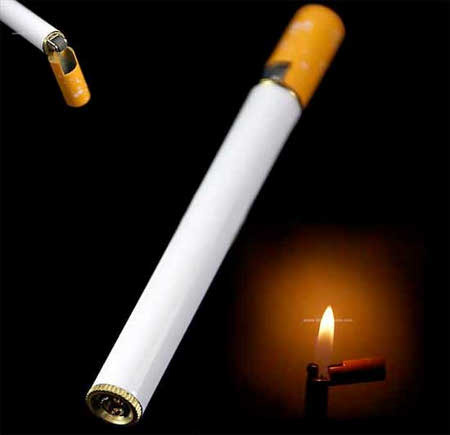 Fire Extinguisher Lighter
Clever cigarette lighter design that looks like a fire extinguisher. [buy]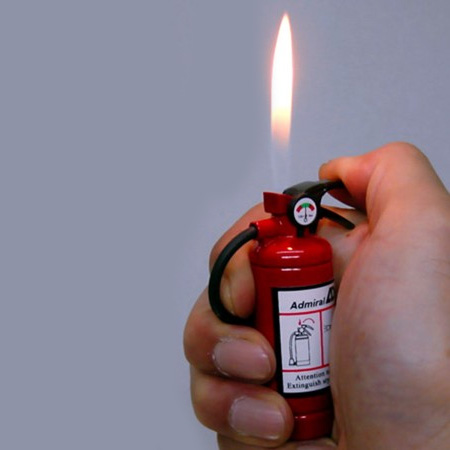 Bullet Lighter
This unique machine gun bullet flips open to reveal a cigarette lighter.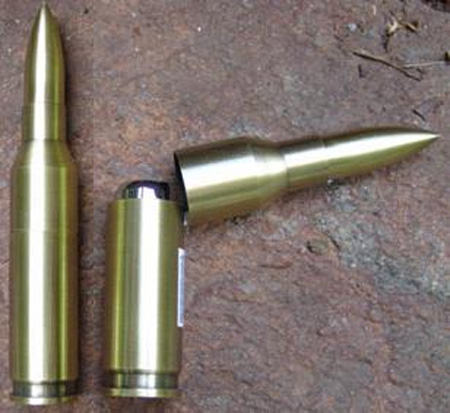 Matchbox Lighter
Creative lighter design that contains regular wooden matches.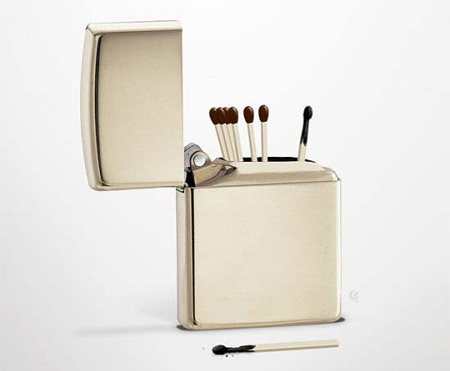 Cell Phone Lighter
SB6309 is the world's first mobile phone with integrated lighter.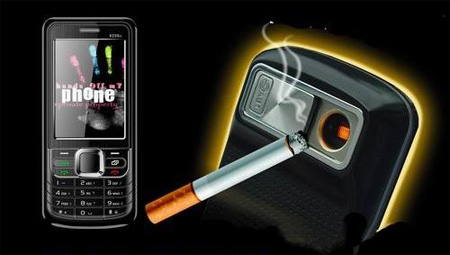 USB Flash Drive Lighter
Refillable lighter with built-in 8GB USB flash drive from ThinkGeek.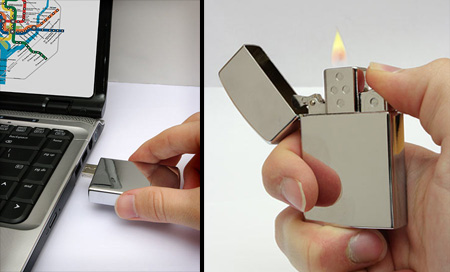 Chocolate Lighter
Creative chocolate lighters come in white or dark chocolate bites.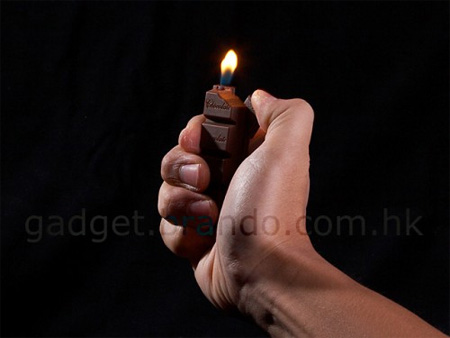 Also check out: Fire Paintings on Ceiling