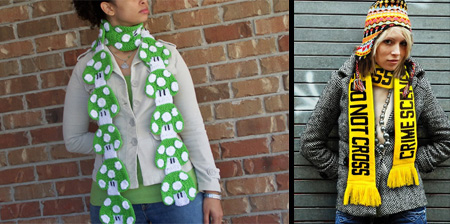 Unique modern scarves and creative scarf designs that will keep you warm during the winter.
Watermelon Scarf
Not only was this awesome winter scarf hand knitted by the artist, each watermelon seed has been hand cut and attached one-at-a-time.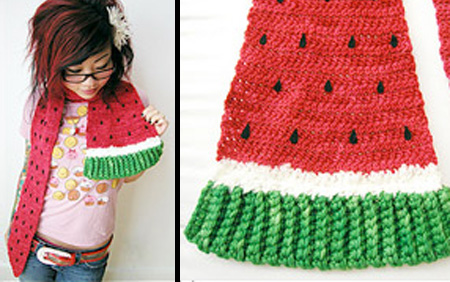 Fox Scarf
Originally designed for fashionable and animal loving kids, Mini Foks scarf also works great for an adult as a neckwarmer or a scarflette.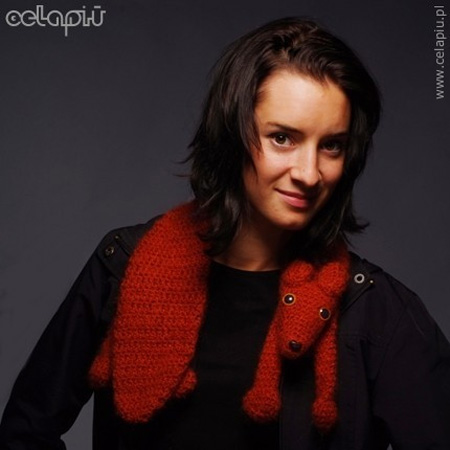 Piranha Plant Scarf
Unique scarf inspired by large, carnivorous plants encountered throughout the Mario video game series.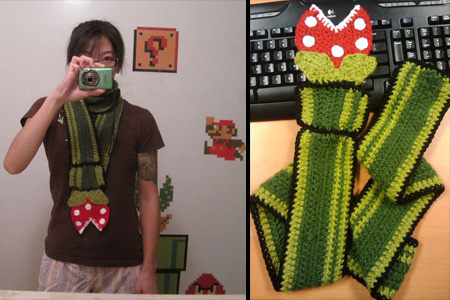 Bacon and Egg Scarf
Declare your love for breakfast all day long with this cozy scarf.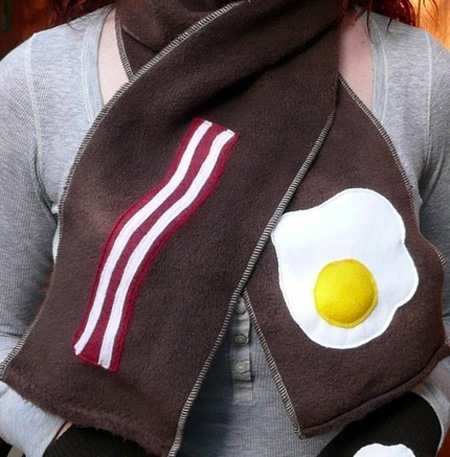 Longcat Scarf
Made from fleece with felt cheeks, the mouth and paw pads are painted on using acrylic paint. Head, tail and paws are stuffed with polyfil.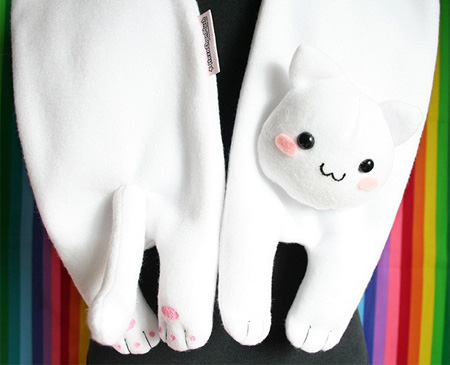 Immersion Scarf
Unusual scarf for those really important text messages.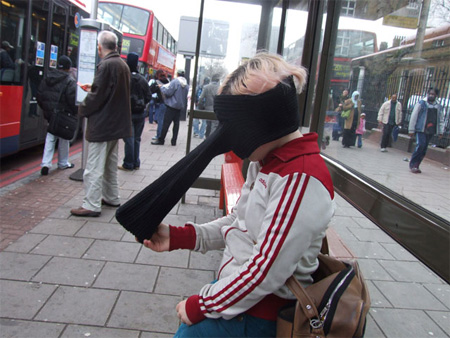 Pizza Scarf
Stylish scarf design inspired by pepperoni and cheese pizza.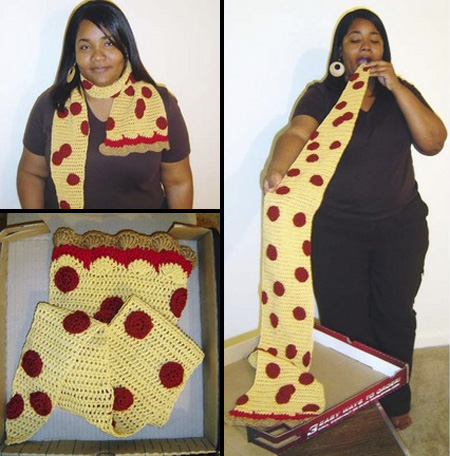 Mike Tyson's Punch-Out Scarf
Cool scarf inspired by a famous boxing video game for the NES.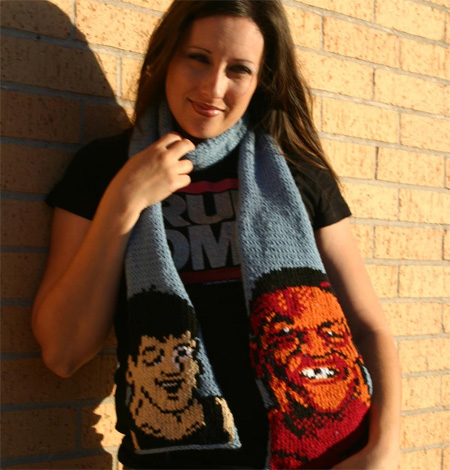 Toilet Paper Scarf
Each square is individually knitted and then sewn together.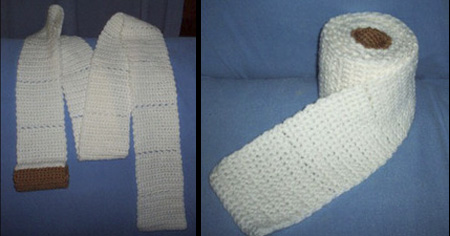 Typography Scarf
Awesome laser cut scarf designs for creative types.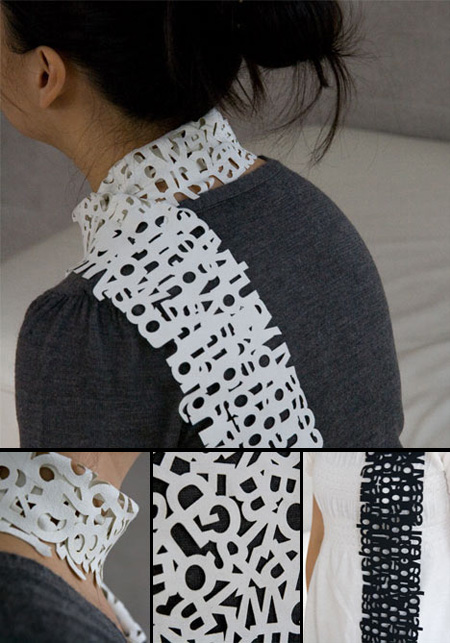 Crime Scene Scarf
Create your own crime scene with this long, extra cozy knit scarf.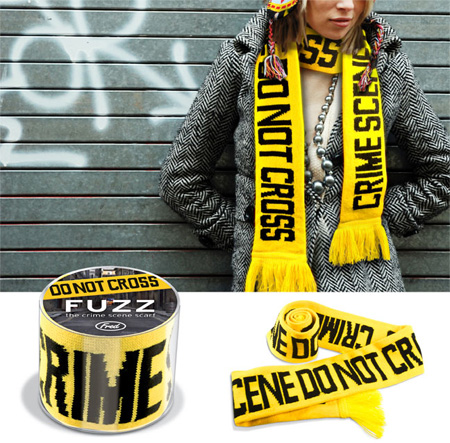 1-UP Green Mushroom Scarf
Creative scarf inspired by 1-UP "extra life" green mushrooms from the Super Mario Bros. video game.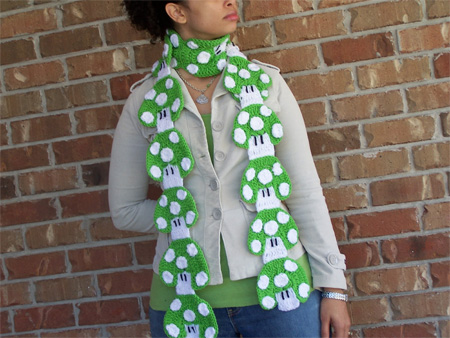 Also check out: Bacon Scarf, Pizza Scarf, and Pizza Shirt