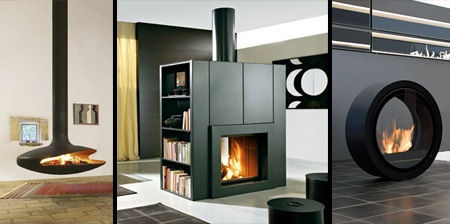 Collection of beautiful modern fireplaces and unusual fireplace designs that will heat your house in style.
Mobile Fireplace
Travelmate portable fireplace makes it possible to set up stylish source of heat wherever you want it.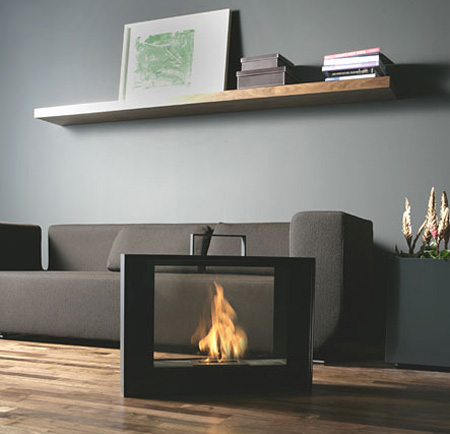 Cabinet Fireplace
GATE fireplaces by Conmoto come with a wood storage cabinet right next to the fireplace.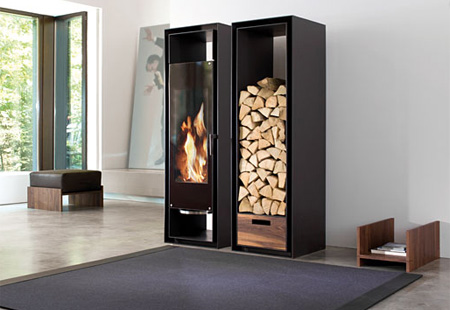 Round Fireplace
Make a stunning centerpiece in your living room; with glass on either side, you can enjoy the flickering flame from every angle.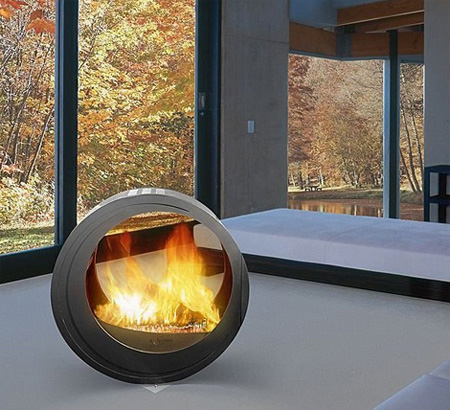 Coffee Table Fireplace
Beautiful Vidro fireplace table is completely mobile and requires only gelled ethanol fuel to burn a smokeless flame in your room.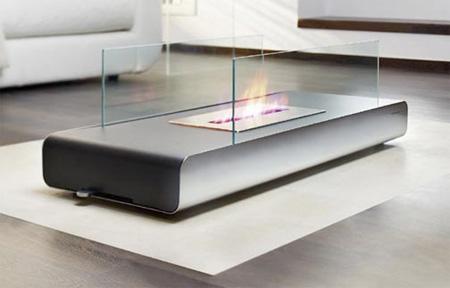 Trunk Fireplace
Contemporary bio-ethanol powered fireplace in a trunk from Atria.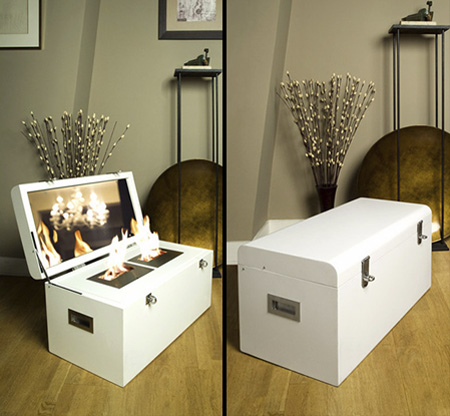 Wall Fireplace
Wall-mounted fireplace provides an attractive addition to any room.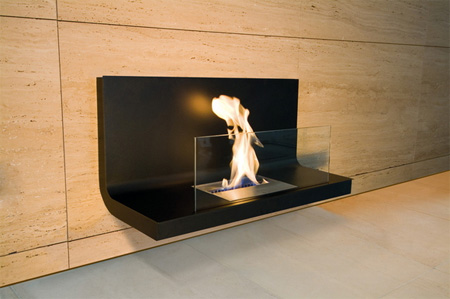 Waterfall Fireplace
Hearthfall is a beautiful, cascading waterfall that will transform your regular fireplace from a seasonal commodity to an elegant, year-round functional work of art.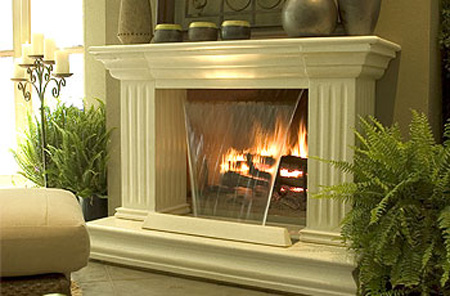 Rolling Fireplace
As it rolls, ROLL FIRE easily balances its stainless steel tank, mounted on its roller bearings. As it is held in place by magnets, when the tank is being filled with bio-ethanol, the glass is lifted off in no time at all.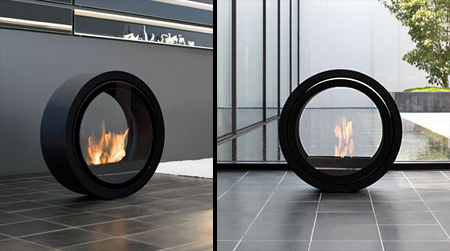 Suspended Fireplace
Gyrofocus suspended fireplace is a great conversation starter.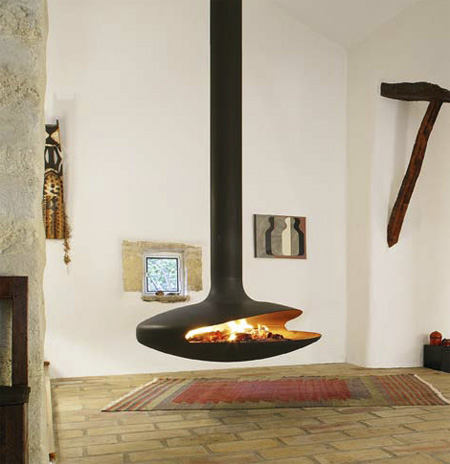 Kubik Fireplace
Modern fireplace from Edilkamin is designed to provide high performance heating and great looks for many years to come.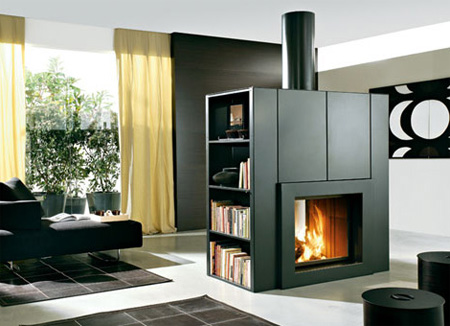 Also check out: Burning City Fireplace Screens