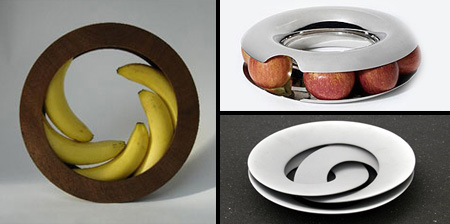 Stylish modern fruit containers and creative fruit bowl designs that will store your favorite fruits in style.
Bubblicious Fruit Bowl
Elegant fruit bowl comprised of spheres that allows you to organize fruits of different shapes and sizes inside the bowl.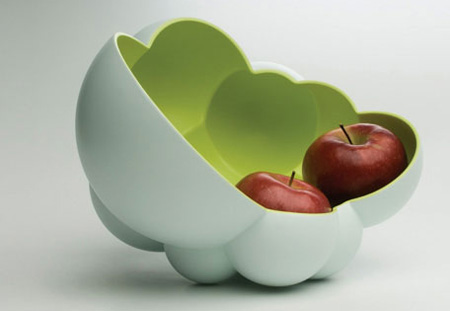 Bend Fruit Bowl
Contemporary wooden fruit bowl designed by Eliezer Chissick.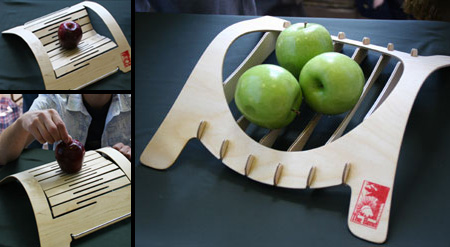 Triangle Fruit Bowl
Recontextualization of the billiards triangle used for starting the game, now used as a fruit bowl.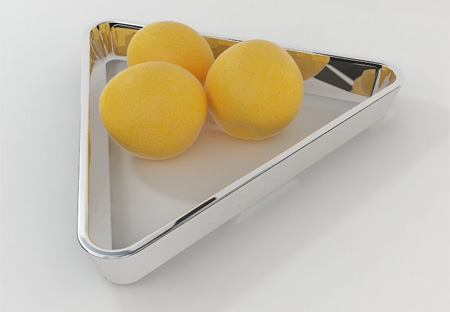 Cocoon Fruit Bowl
Designed by Philippi, this cool fruit bowl has a unique shape and an oval opening that provides a nice view on the fruits.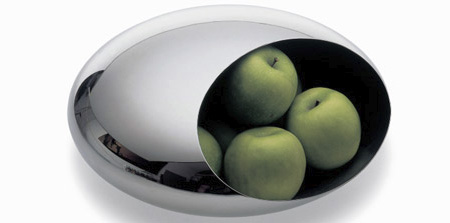 Vessel Fruit Bowls
Stylish wooden fruit bowls by Belgian artist Helena Schepens.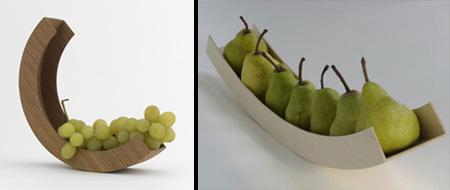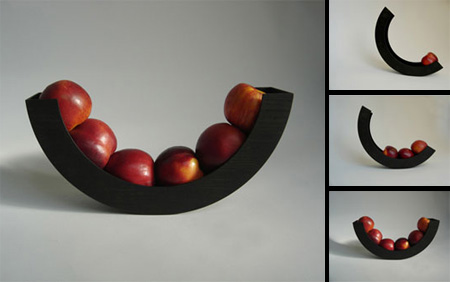 Fruit Slide
Load the slide with your favorite fruit, and once one is taken out, the fruit line starts to roll.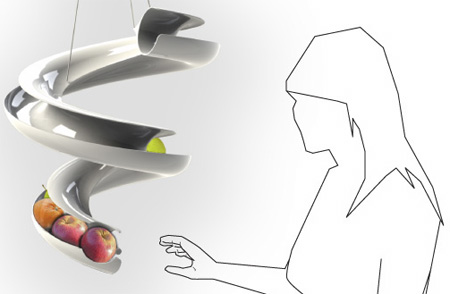 Flat Knot Fruit Bowl
Cool fruit bowl created from a flat sheet of metal which is then warped and knotted into itself.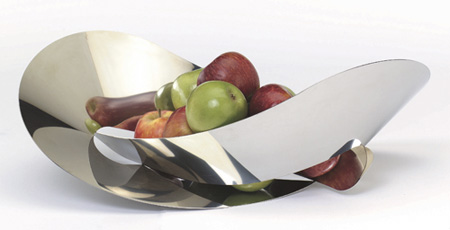 Earth Fruit Bowl
Earth bowls are creative works of art in the form of your chosen part of the earth. Google Maps enable you to quickly design your own bowl.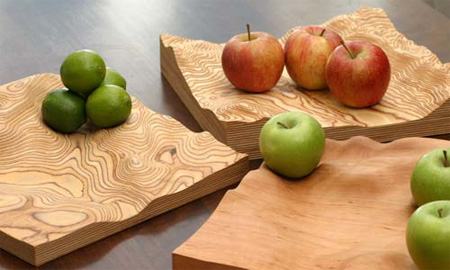 Fruit Stack
Vertical storage allows fruit to breathe and ripen without bruising.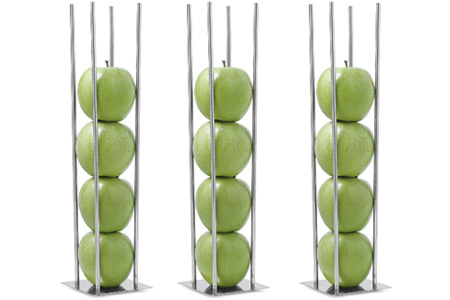 Round fruit bowl lets you add a fruit loop to your kitchen table.

Zack Stiletto Fruit Bowl
Enhance your living space with this stylish stainless steel fruit bowl.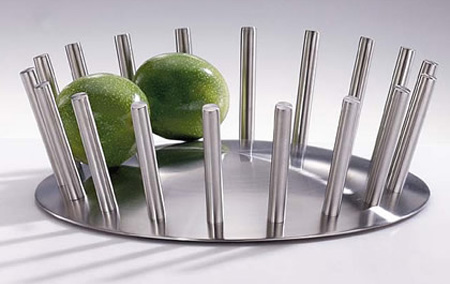 Ring Fruit Bowl
Unusual fruit bowl made of porcelain that hangs on the wall.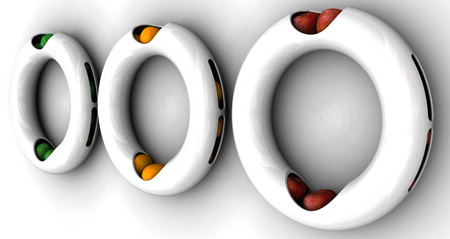 Fruit tray by Janne Kyttanen can hold up to 9 oranges or apples.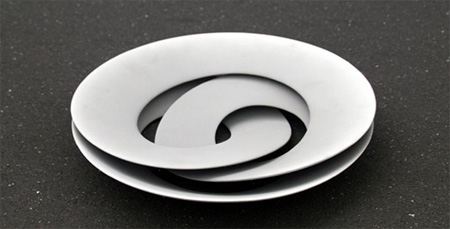 "Fruit" Bowl
Series of cool fruit bowls by Siri Brekke that look like molds of actual fruit, be it an apple or a pear.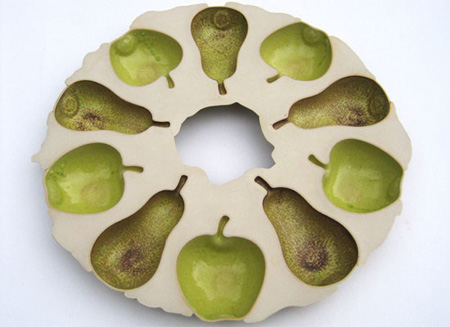 Vessel Fruit Bowl
Beautiful wooden fruit bowl designed by Helena Schepens.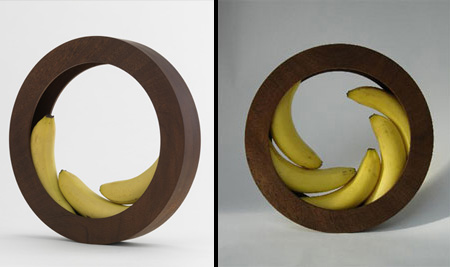 Bottomless Fruit Bowl
HUG reduces the bowl to its basic function: holding fruits in place.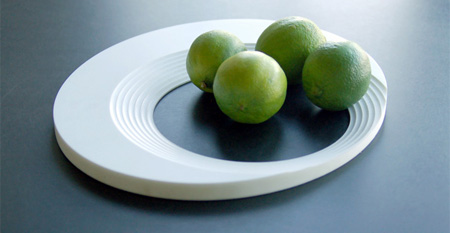 Also check out: 15 Unique Products for your Kitchen