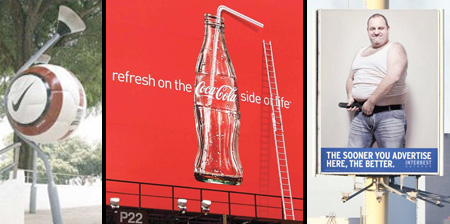 This post showcases the most unusual and creative advertising campaigns.
Large billboards that look like kids were placed near the road in Mexico.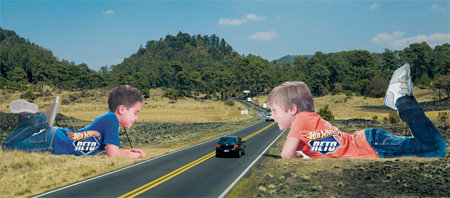 Creative elevator ad in Japan promotes Kagatani kitchen knives. [more]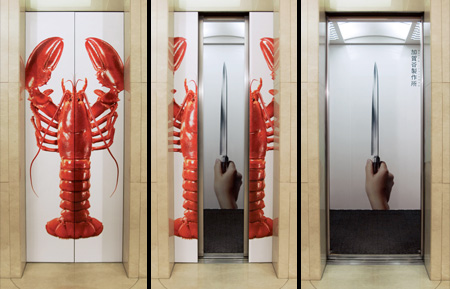 Angry Birds in Real Life
T-Mobile ad campaign features real life version of Angry Birds game.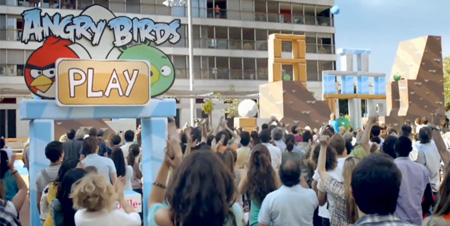 McDonald's Shake Boat
Unique boat promoted Shamrock green shakes during March to celebrate St. Patrick's Day. [more McDonald's ads]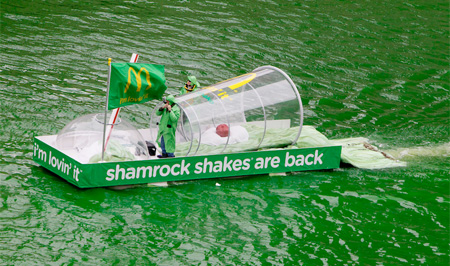 Giant cereal box was placed in Vancouver to reveal 2012 Honda Civic.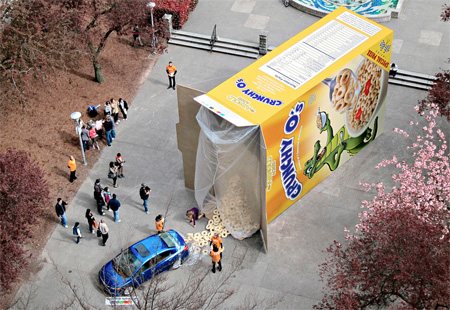 Come to the zoo before the zoo comes to you. [more ads on buses]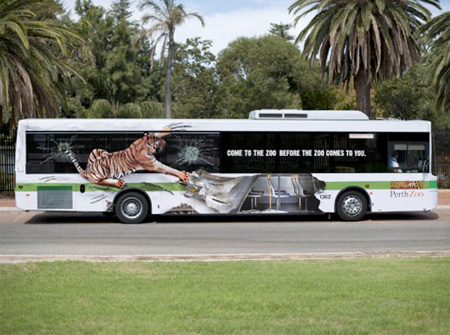 Sea Life Rain Campaign
Every time it rains the image of an octopus appears on the street.
FedEx Always First
FedEx trucks advertise that they are faster than the competition.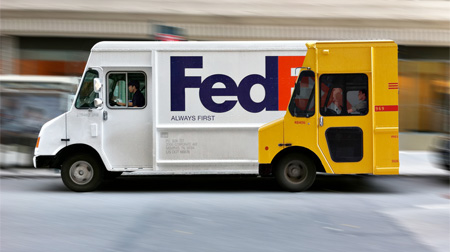 Bubble Gum Balloon
Creative air balloon promotes Big Bloom gum. [more bubble gum ads]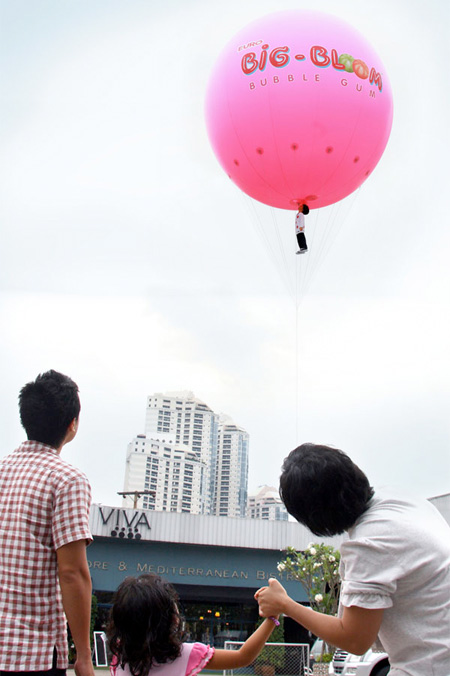 Creative ad for Oldtimer, a big Austrian chain of motorway rest stops.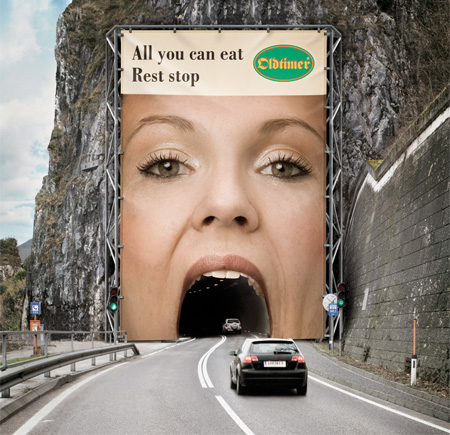 Ninja Star Ads
Clever stickers were used to promote new Japanese restaurant in Brazil.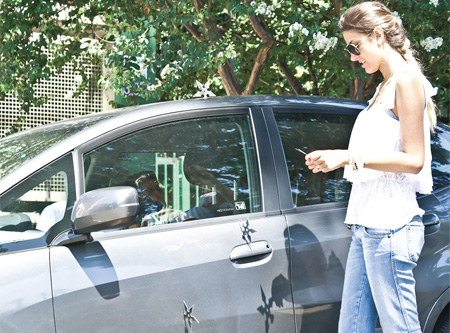 Crashed Nike Ball
Large Nike soccer ball was smashed into the side of a building. [more]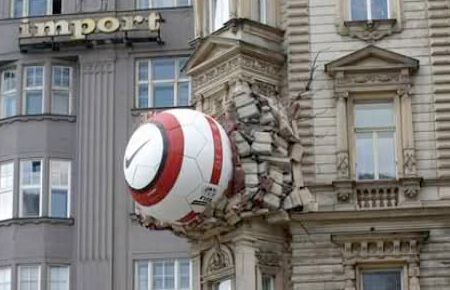 Interbest Outdoor Ads
Dutch advertising company used an overweight male stripper to build awareness of their billboard visibility. [more billboard ads]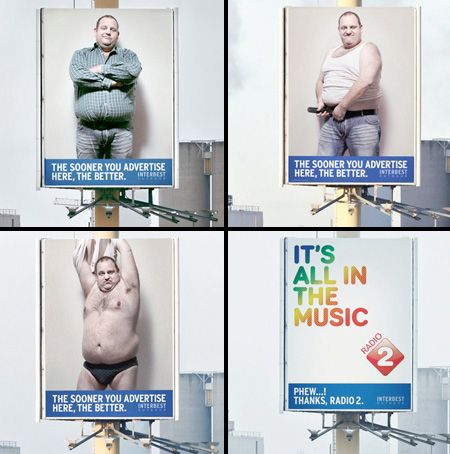 Brilliant ad reminds you to refresh on the Coca-Cola side of life. [more]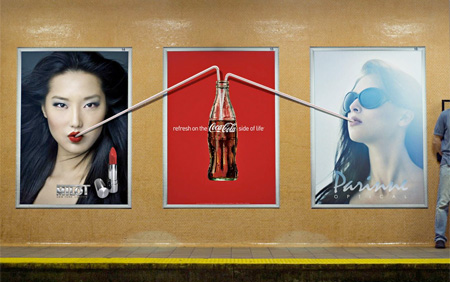 For more unforgettable ads, check out: 20 Brilliant Advertising Ideas