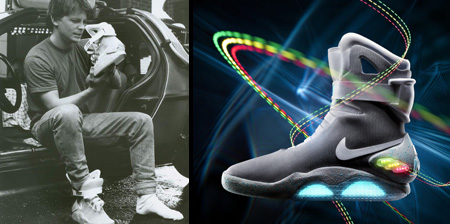 Nike has announced that it will release detailed replicas of the futuristic shoes worn by Marty McFly in Back to the Future II.
Equipped with glowing LED panel and electroluminescent Nike logo in the strap, the shoes will illuminate when you pinch the "ear" of the high top.
It looks like the 2011 Nike MAG sneakers will not have power laces, but hopefully this function will be added to the 2015 version…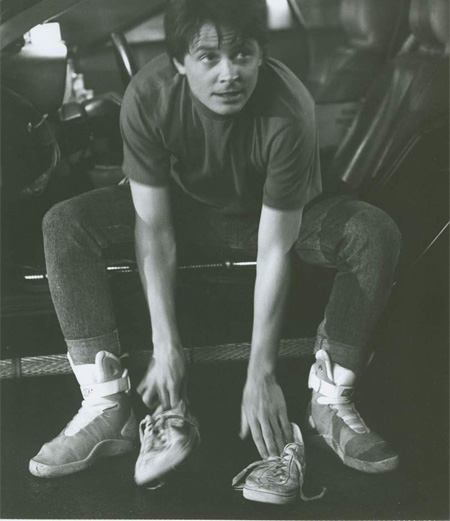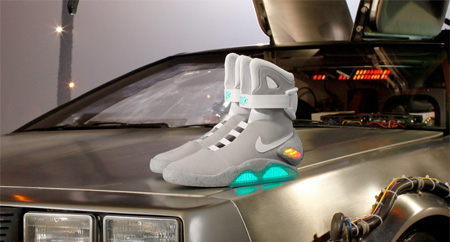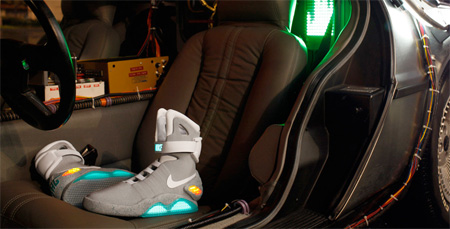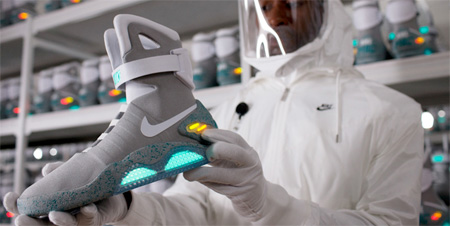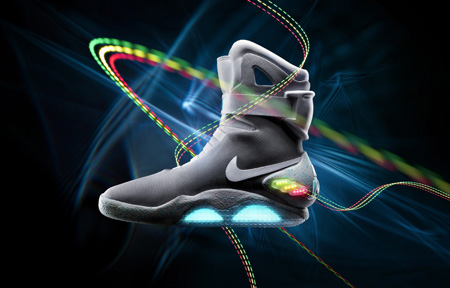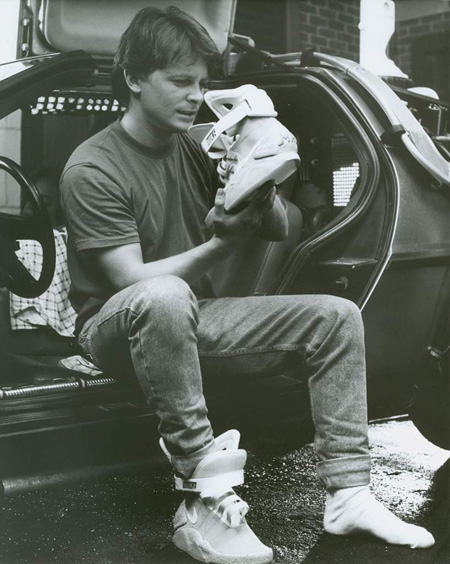 1500 pairs of sneakers will be auctioned on eBay with all net proceeds going directly to The Michael J. Fox Foundation for Parkinson's Research. The auction starts today and will end on September 18, 2011.