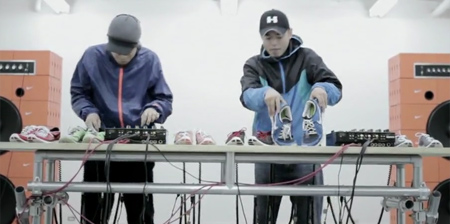 Hifana, talented Japanese musical duo, was commissioned by Nike to write and perform a live song using flexible running shoes as their instruments.
Accelerometers and sensors were added to make the shoes interactive.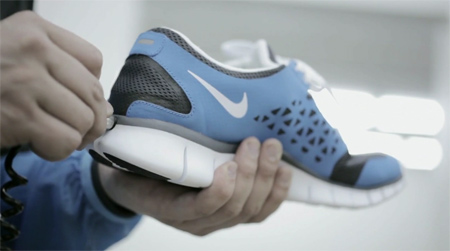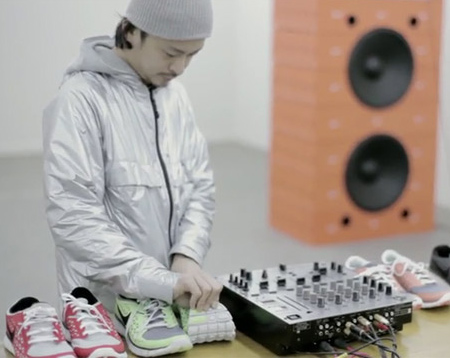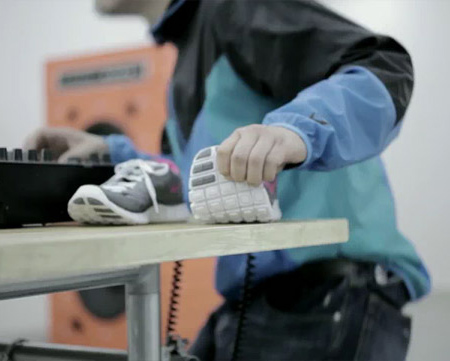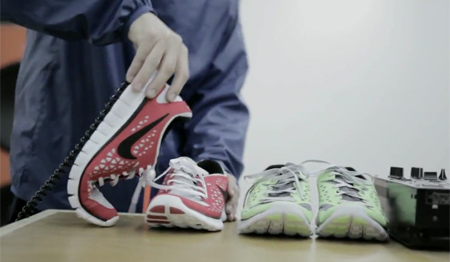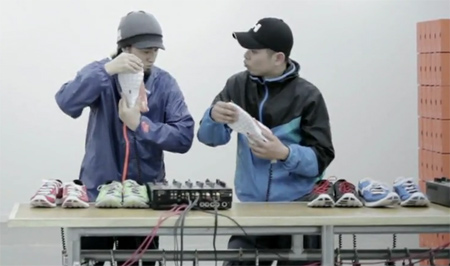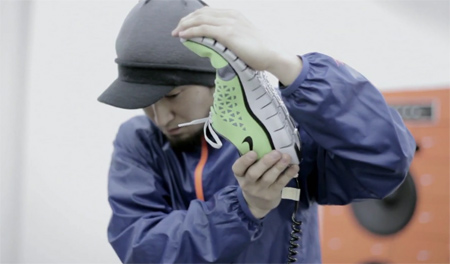 Please note that Nike Free Run+ sneakers sold at retail will NOT make music when bent or twisted.