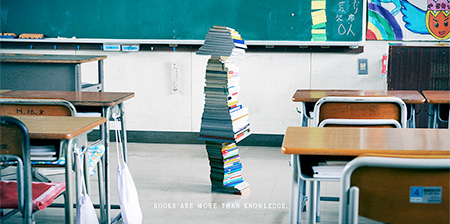 Unique sculptures of children made out of hundreds of stacked books promote the benefits of reading.
Creative advertising campaign by YCBE. Art Director: Miharu Mitsunaga.
We are made of our childhood books.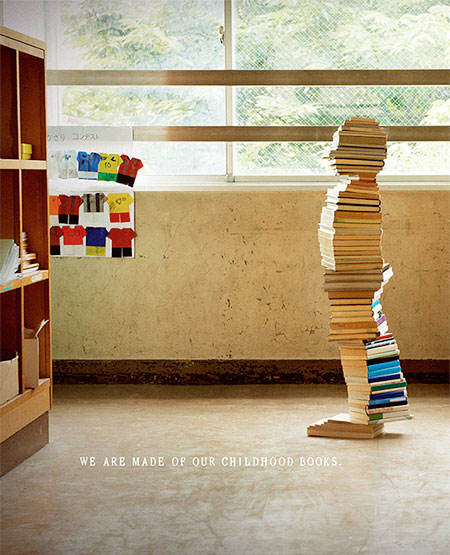 New Book. New Friend.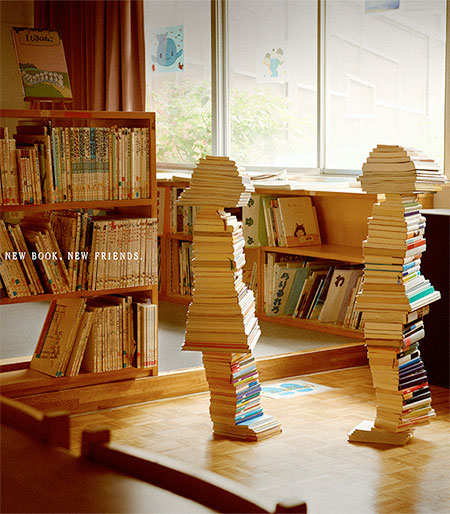 Read a book. See the world differently.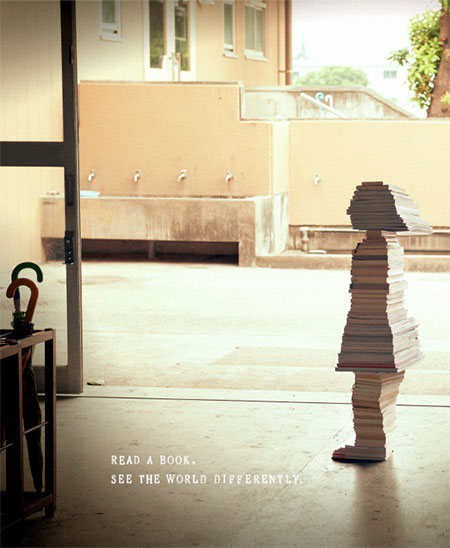 Books are more than knowledge.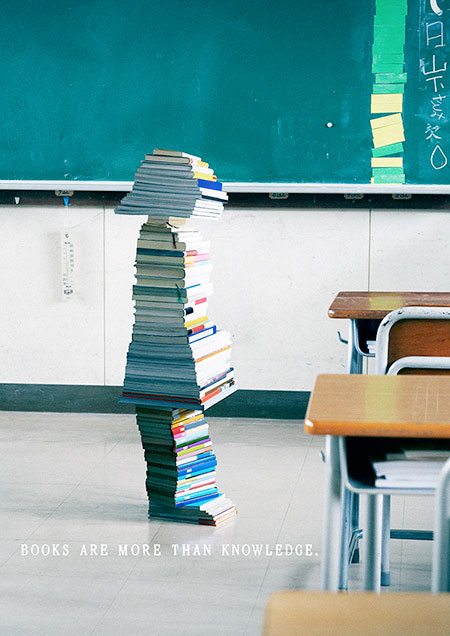 Pass on the Joy of reading.

Also check out: Reading Chair and Bookstore in a Church