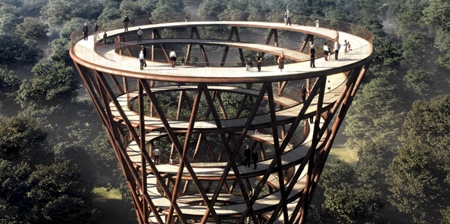 Breathtaking treetop walkway connected to spiralling observation tower creates unforgettable walking experience in the forest, 45 meters above the ground.
"The Treetop Experience" designed by Effekt is as a continuous ramp that makes beautiful forest accessible to everyone.

Treetop Boardwalk will be a part of Camp Adventure Park in the Gisselfeld Klosters Skove forest, south of Copenhagen, Denmark.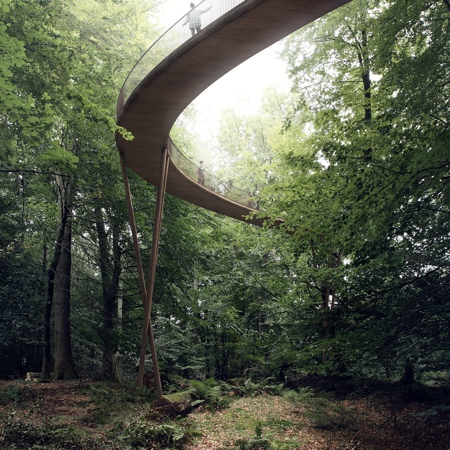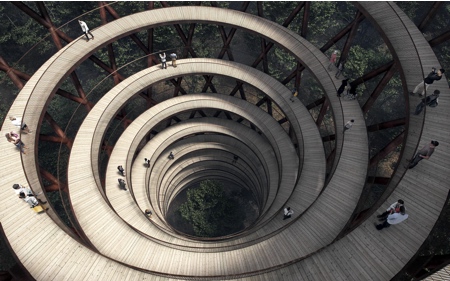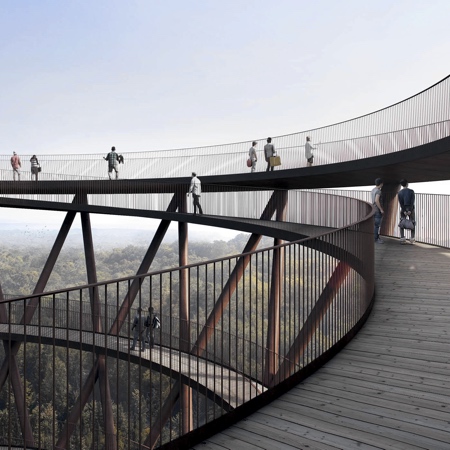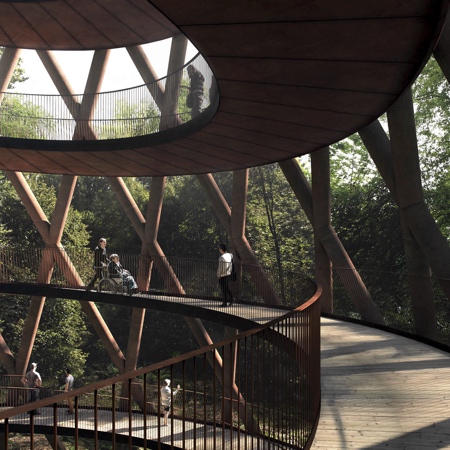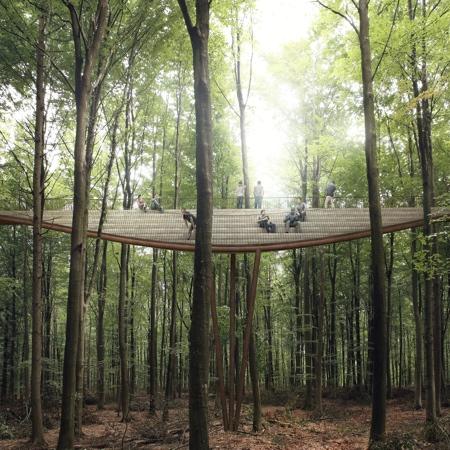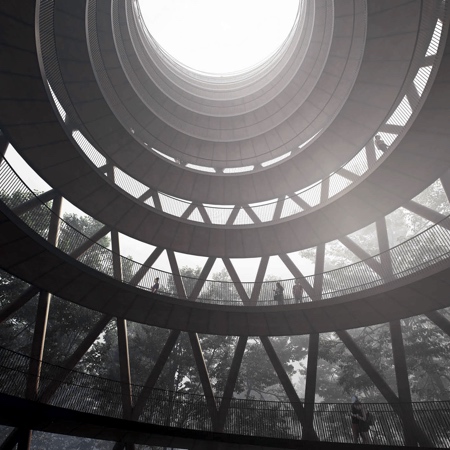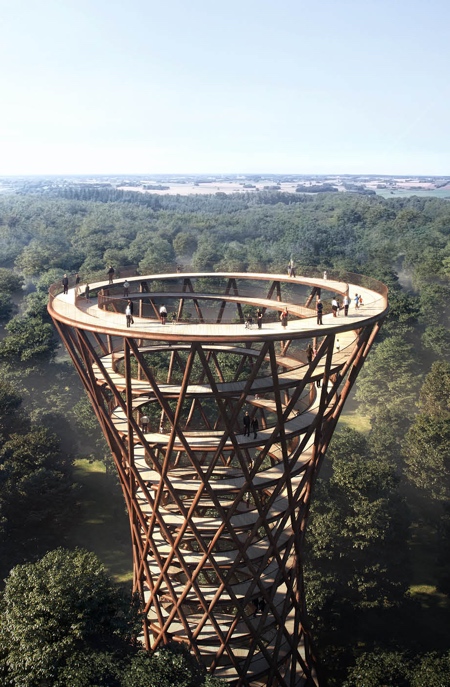 Also check out: Trampoline Bridge and Glass Skywalk