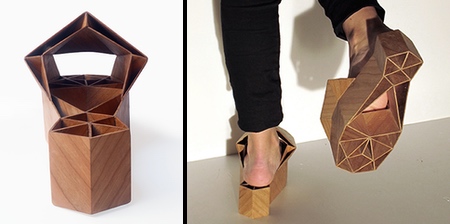 Experimental shoes made out of thin and fragile pieces of Tanganika wood can support a person's weight using limited amount of materials.
"Knock on Wood Shoes" designed by Agustina Bottoni are handcrafted to improve the structure using multiple modules.

Every part is cut with precision so that the wooden lines converge in a geometric pattern and reinforce the shoe structure.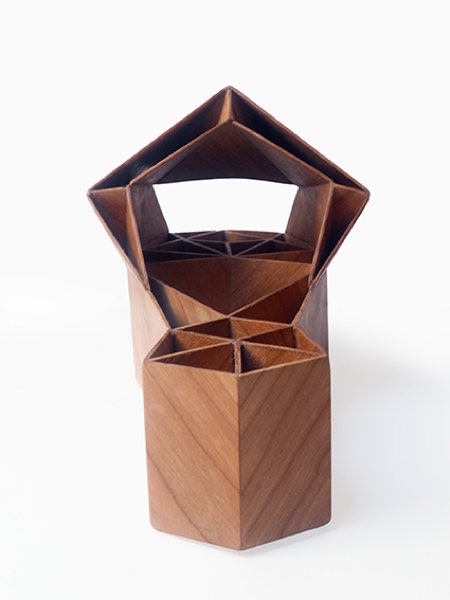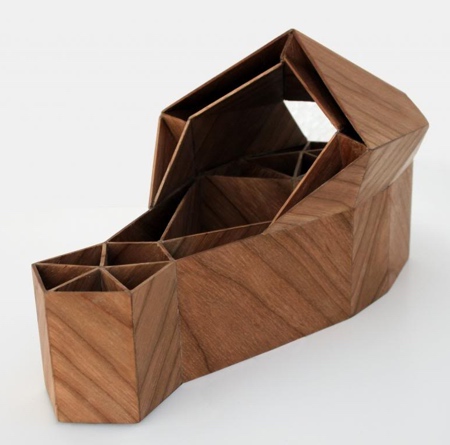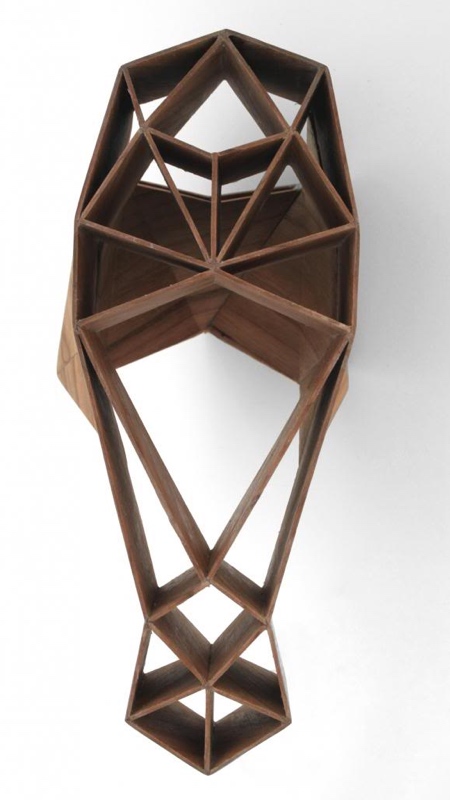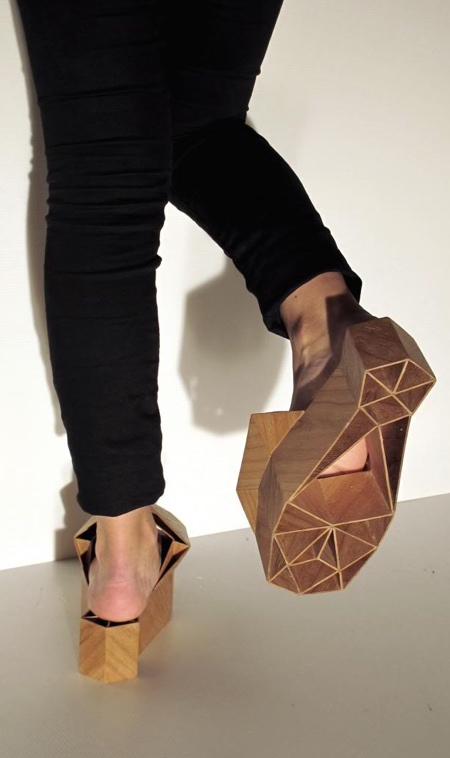 Also check out: 12 Cool and Unusual Shoes