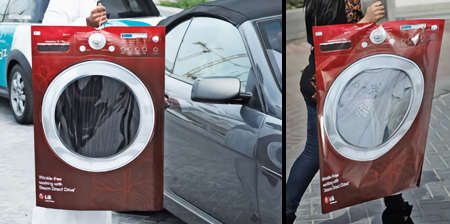 In Dubai, customers get their ironed clothes delivered in creative laundry bags that look like LG front-load washing machines.
LG's Steam Direct Drive washing machine promises wrinkle-free washing.

To communicate this, ironed clothes were delivered in special laundry bags promoting the technology. Clever idea by Y&R Dubai.

Washing Machine Laundry Bags were distributed to local laundromats.

Get your clothes delivered in style and impress your friends with eye-catching washing machine laundry bag.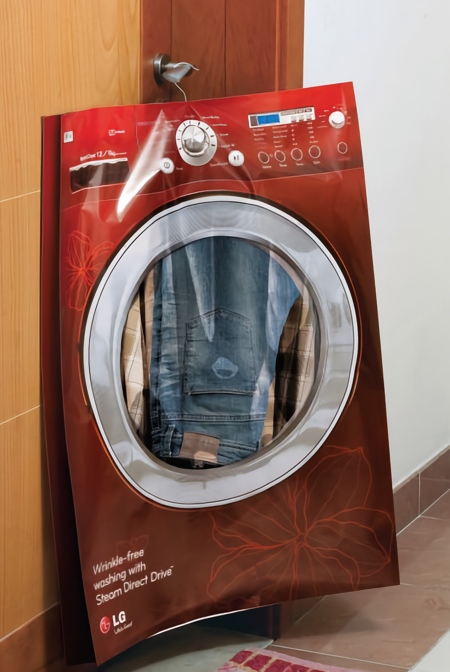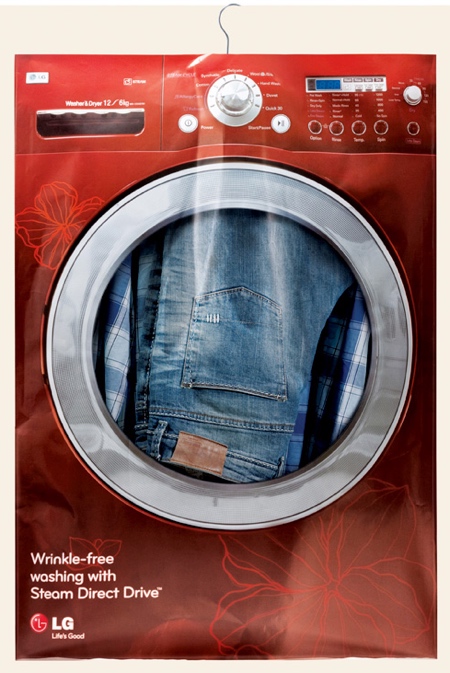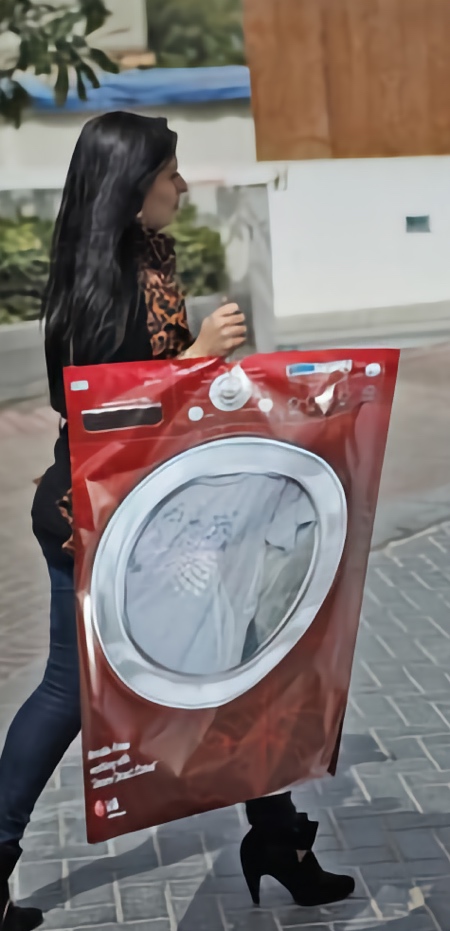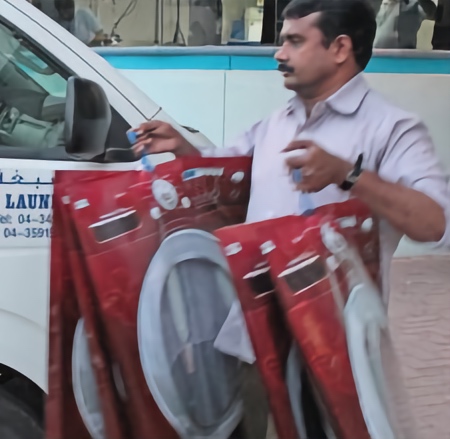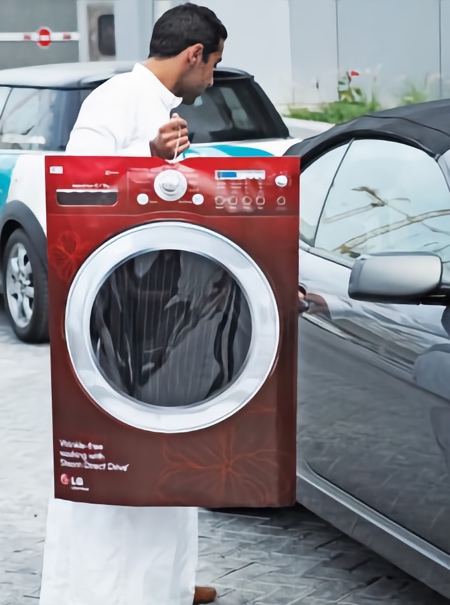 Also check out: Washing Machine Aquarium