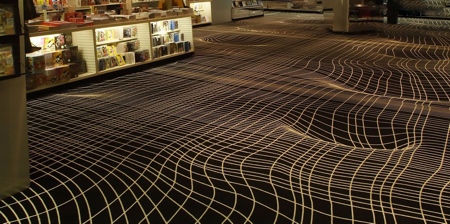 Scary carpet uses geometric lines and patterns to trick your eyes into thinking that the floor has large holes and is sinking in.
Creative 3D Optical Illusion Carpet designed by Ege for the Fnac La Défense entertainment store in Paris.

It is a popular trend in carpets to create depth and make flat surfaces look 3D with cool designs and dark atmosphere.

Who needs a roller coaster when you can have the thrill of walking on a floor that appears to have giant holes?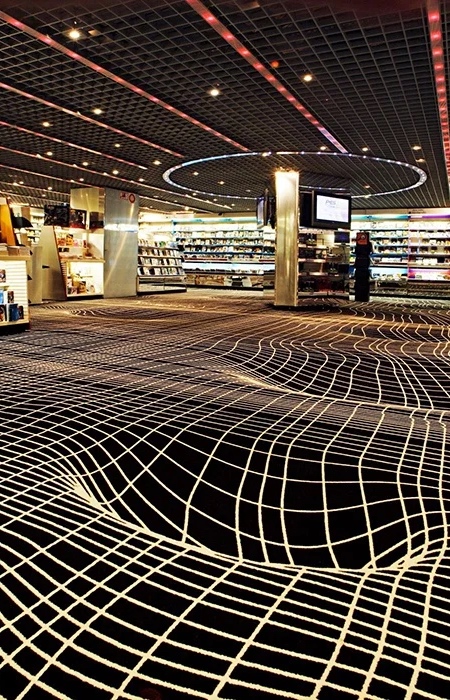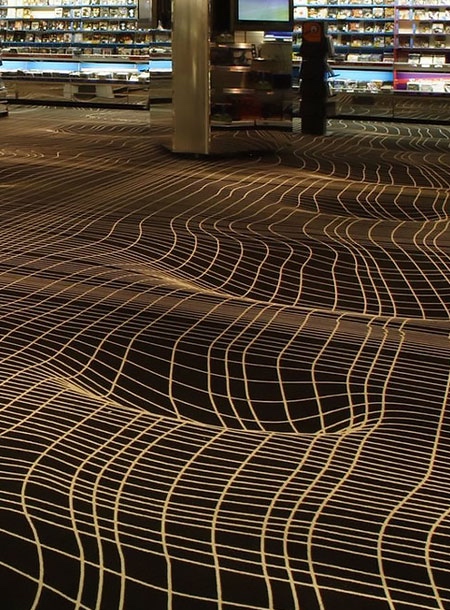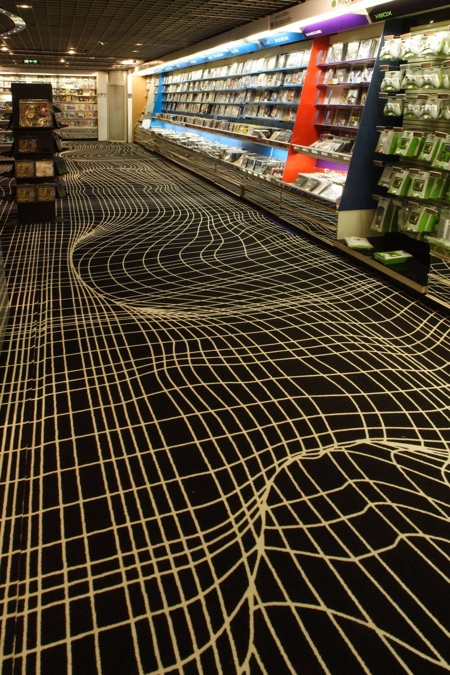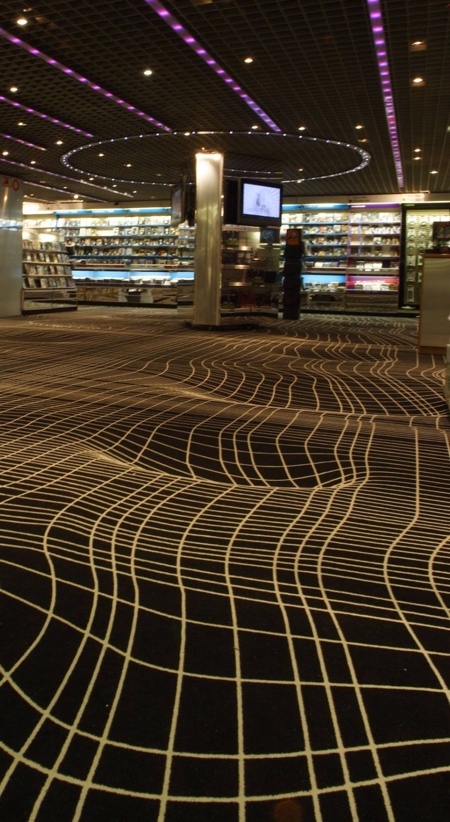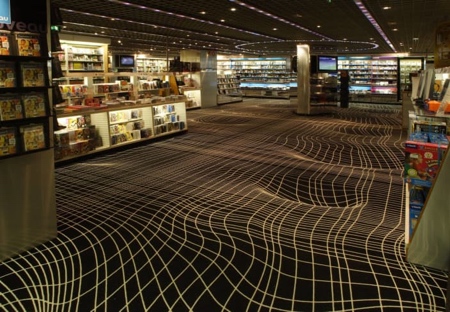 Also check out: Warped Floor Optical Illusion