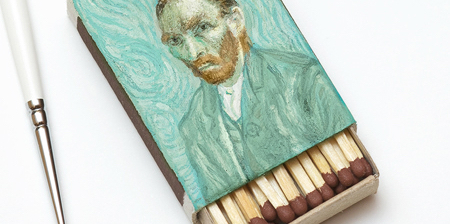 Detailed miniature reproductions of classic paintings by Vincent Van Gogh painted of the front side of matchboxes.
"Van Gogh on Matchbox" series – creative art project by Salavat Fidai.

Tiny masterpieces offer a fresh perspective on Van Gogh's paintings.

Now you can hold Vincent Van Gogh's iconic painting in your hand.

Each matchbox becomes a portal into the world of Van Gogh's art.
Van Gogh Bedroom Matchbox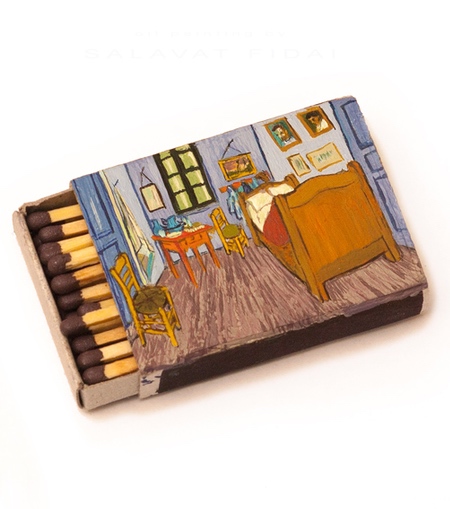 Portrait of Dr. Gachet Matchbox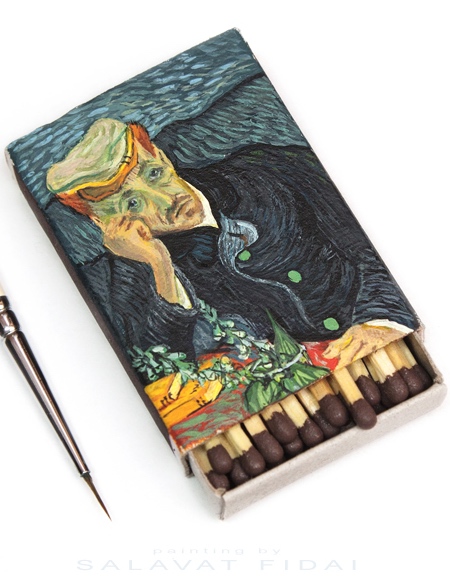 At Eternity's Gate Matchbox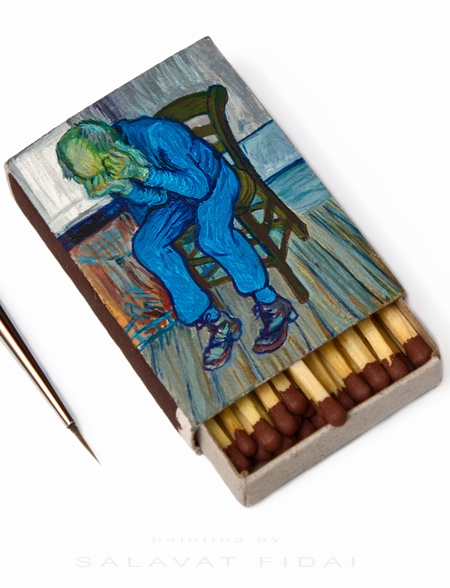 Bandaged Ear Self-Portrait Matchbox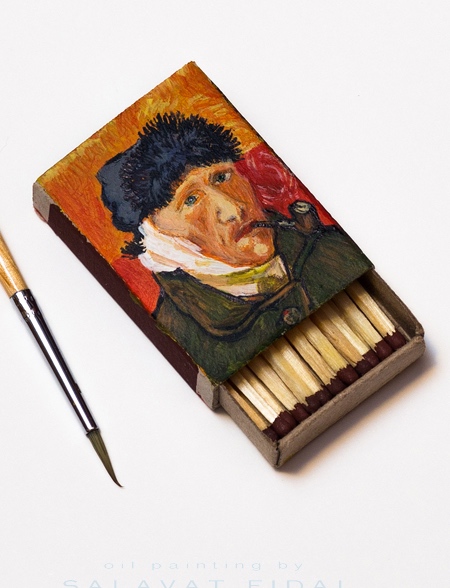 Cafe Terrace at Night Matchbox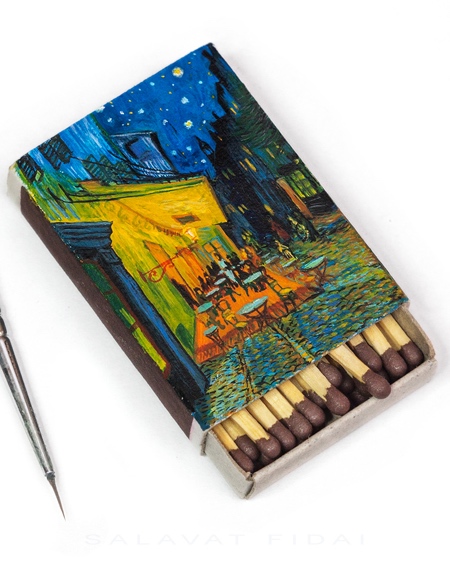 The Red Vineyards near Arle Matchbox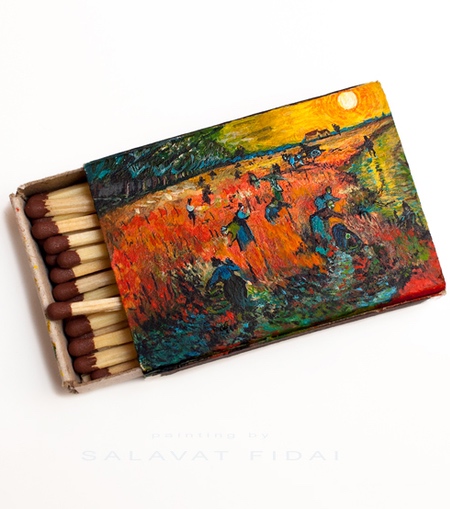 Van Gogh Self-Portrait Matchbox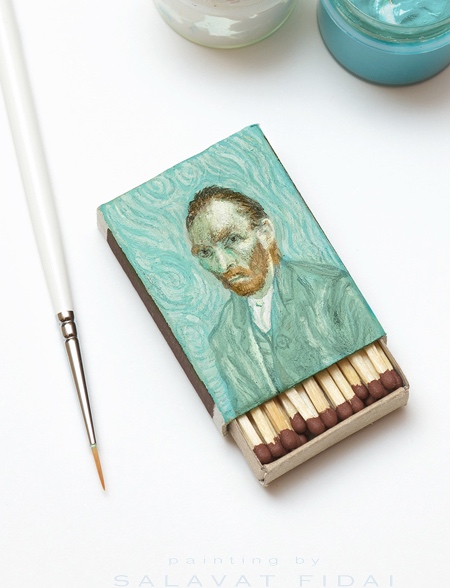 Also check out: Van Gogh Swimming Pool